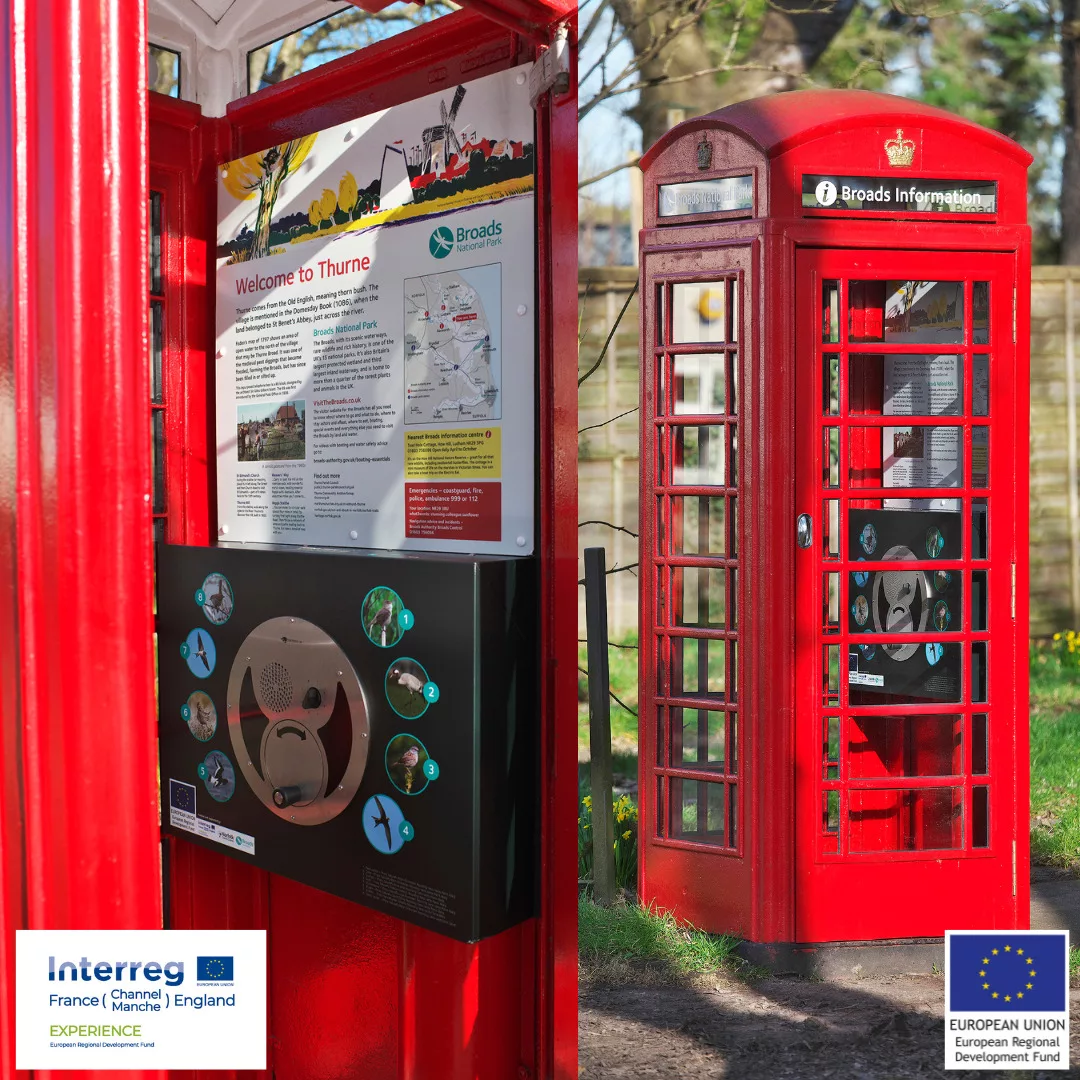 Old telephone box converted into information centre in Thurne
An iconic 'K6' design red telephone box has recently been saved and restored by the Broads Authority in Thurne to convert it into what is possibly the smallest National Park Information Centre in the world!
The box has undergone some renovation with shiny new paint and all 72 panes of glass replaced. A new panel with visitor information about Thurne and the Broads National Park has also been installed, including an intriguing device which invites you to turn a handle to power an audio experience of birdsong, helping you to identify species commonly found in the area.
The phone box was due to be decommissioned by British Telecom and local consultations could not identify an alternative use for it so it was offered to the Broads Authority. An idea was developed for it to become a visitor information centre with content to educate, inspire and encourage residents and visitors to explore the Broads at any time of the year.
Funding to complete the project was secured through EXPERIENCE, a €24.5 million project co-financed by the European Regional Development Fund (€16.9 million) through the Interreg France (Channel) England Programme.
The Broads National Park visitor information 'bird box' is now open officially open and can be visited.
Find out more about the Broads Authority.