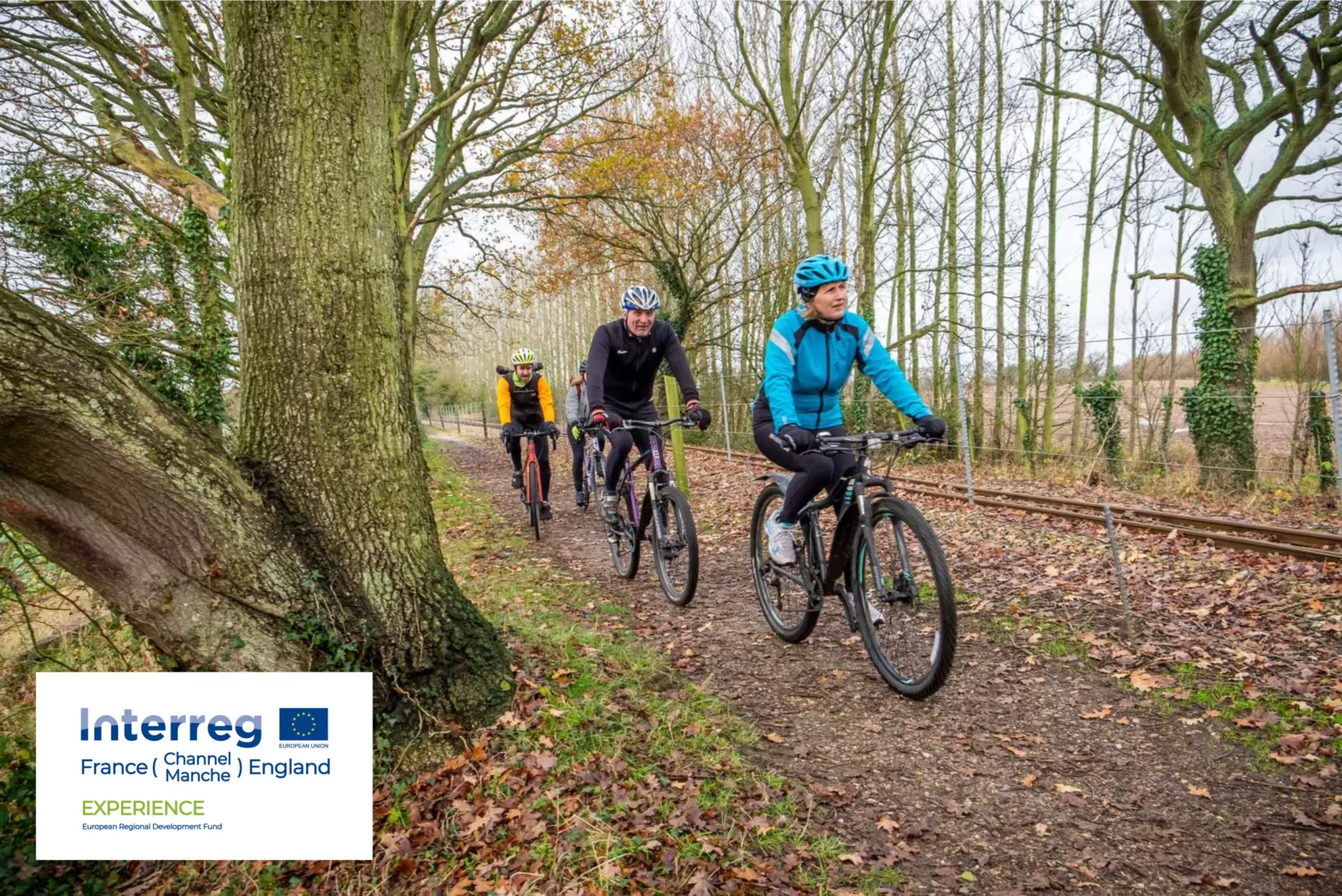 With twenty-one varied cycle routes located in seven hubs across the county there is a cycle ride for everyone visiting Norfolk. Supplementing the 233 mile Rebellion Way, and covering a large part of the county, these routes offer a delicious tasting menu of all that Norfolk has to offer anyone interested in exploring the county by bike, or simply wanting to try out riding for a few hours. They are designed to be enjoyed individually or as part of a weekend, or longer, cycling holiday in the county.
Along the routes there are places to stay, or to eat and drink that are particularly welcoming to cyclists with secure cycle parking, toolkits and free water bottle refills. Those Cycle Friendly Places that have secured accreditation are easy to find on the individual route maps by following the links to each of the seven hubs, outlined below.
The hubs at Cromer and Hunstanton give a flavour of the beautiful Norfolk coastline, with sandy beaches, windmills and even seal spotting at Blakeney.
If the Norfolk Broads are tempting then the hub at Wroxham and Hoveton provides a choice of three forays into the western edge of the unique area with a gentle riding experience through a chain of gorgeous villages and even a visit to Norwich.
Thetford is known for the forest that bears its name, but the three rides include a variety of terrains and vistas.
Close to the Suffolk border is the delightful town of Diss and the rides from here take one out into a rich farming and forest landscape well away from the busier broads and north coast.
Fakenham and Swaffham complete and join together the set of rides with three routes in each radiating out to join with those from Thetford to the south, Hunstanton to the west and Cromer to the North, making a longer, multiple day cycle holiday easy to organise and enjoy.
Cycling UK has created these routes as part of its role in the EXPERIENCE project funded by INTERREG France Channel England via the European Regional Development Fund.
Visit Cycling UK's website for more detailed route information and to download a free GPX file of the route at: https://experience.cyclinguk.org/norfolk
Photo credit: Rob Spanring