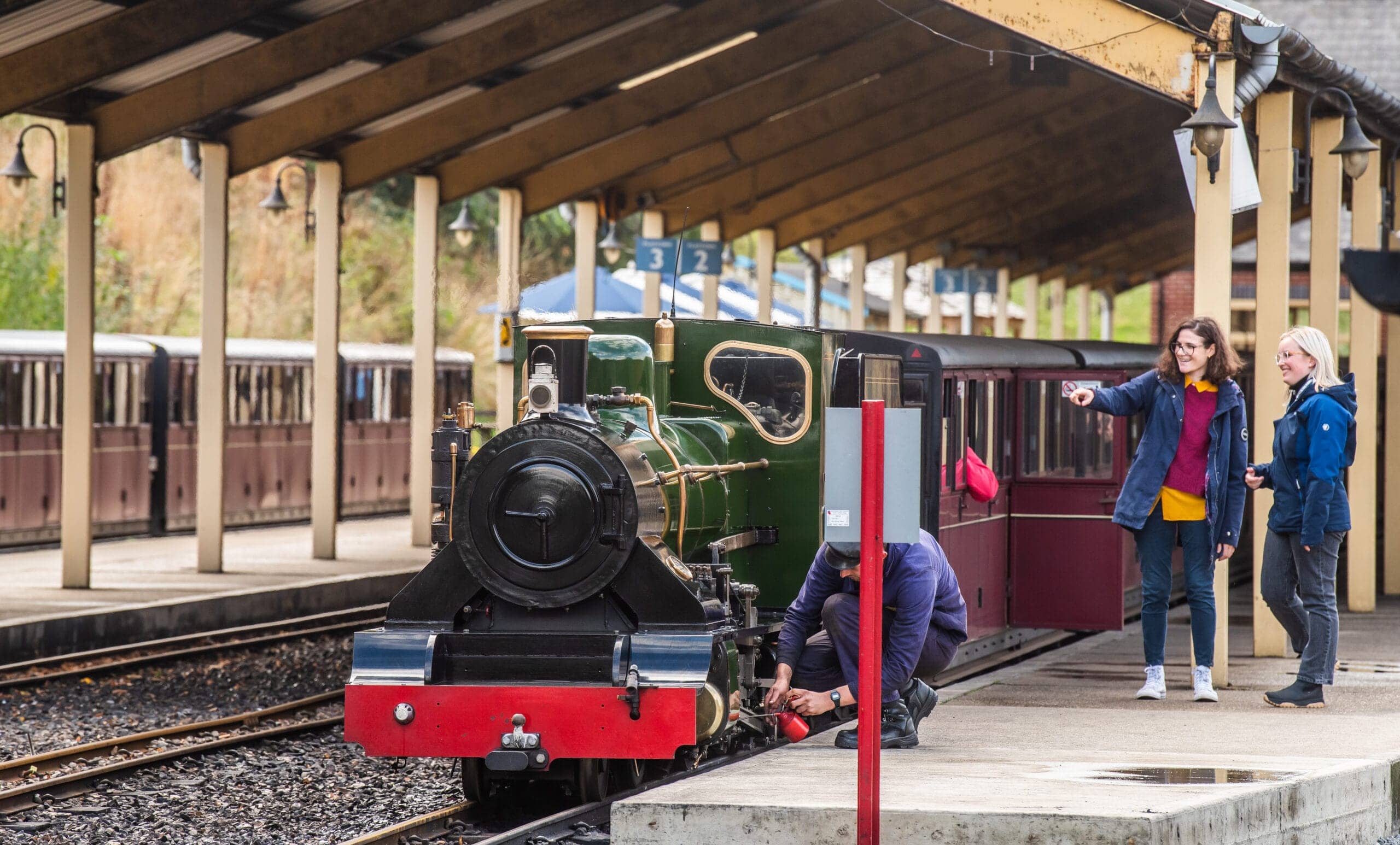 Be sure to see the Bure like you've never seen it before!
Recent upgrades and new features make a wander along Bure Valley a must-do this Autumn.
Whether you fancy a leisurely stroll or a cycle with friends, the new and improved Bure Valley Path between Aylsham and Wroxham offers a beautiful backdrop to the river and steam railway.
Benefitting from recent upgrades, including new surfacing for much of the nine-mile route, there's plenty to enjoy along the snaking path that goes through the heart of the Norfolk countryside – giving stunning glimpses of the fauna and flora of the River Bure.
Brand new gateway arches
You'll enter the path through the stunning new gateway arches, each with its own nameplate that matches one of the steam trains that pass along the route. Find yourself at the right gateway arch as its namesake train passes and you can capture the moment in photographic perpetuity!
Miniature Railway
The route winds its way parallel to the Bure Valley miniature gauge railway, which itself is a link to the historical mainline route that once ran this way – the Great Eastern Railway, which transported passengers until 1952 and freight into the 1970s. Catch the train back to your start point on this delightful little train. See the timetable here.
Charming villages and towns
The start and end of the new path contain a number of delights. Wroxham is the gateway to the Broads, filled with the hum of visitors excited to be in this most special of National Parks. Here, 60 open areas of water knowns as Broads converge and merge with seven rivers. Aylsham is one of Norfolk's most traditional, thriving market towns full of beautiful architecture, not least at the nearby Jacobean Blickling Hall.
Between the two towns are the historical villages of Buxton, Coltishall and Brampton. Anyone with abundant energy can continue their discovery of the county by joining another Norfolk trail, Marriott's Way, which will take you all the way into Norwich.
Accessibility
The path offers good accessibility in places, including the waypoint at Coltishall halt, which offers parking and a wide ramp down to the longest, widest stretch of resurfaced path, with an area ideal for picnics. At Coltishall and Buxton, new, accessible benches give you the chance to enjoy the gentle murmur of nature and occasional hiss of steam from passing locomotives.
Discover more…
The Bure Valley Path is part of the BeNorfolk.co.uk project, containing over 300 experiences to do this Autumn, Winter and Spring. Visit Activities (benorfolk.co.uk) to find activities suited to you.