Spend a Day in a Fine City
Love good food? Make like Jay Rayner and 'Go to Norwich'. The Fine City has a 900 year old market at its heart. Under jolly striped roofs, traditional fruit and veg jostles with artisan bakers, coffee roasters and street food stalls – one of the best places to eat like a local in Norwich. From medieval metropolis to cool eco-hotspot, Norwich is the only English city to stand in a national park (The Broads). Get your bearings with a tour – above ground and below the ancient streets! With direct trains from London, Cambridge and Ely it's the perfect weekend-away.
Day 1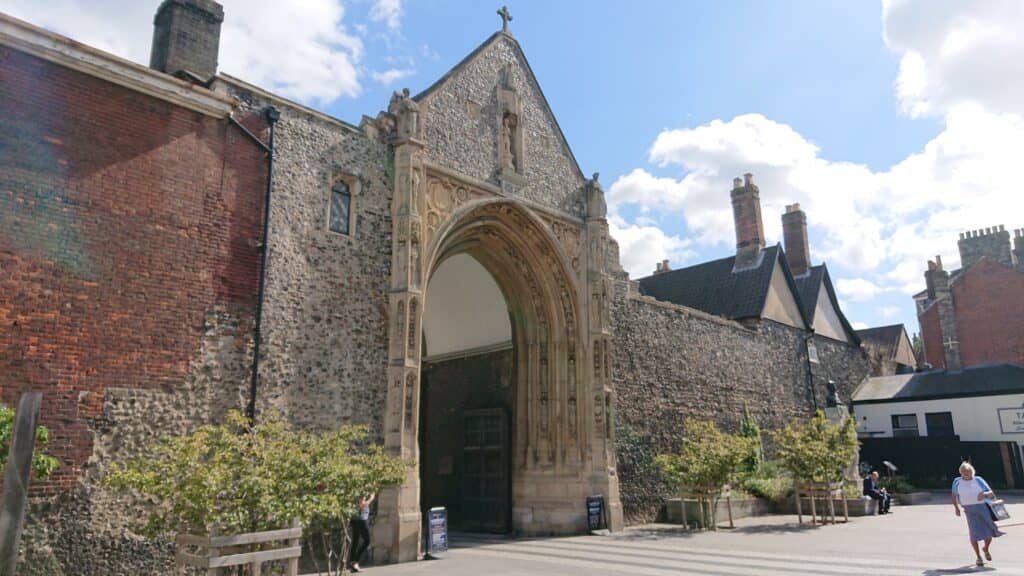 Norwich born and bred? Get ready to re-discover your city! Paul Dickson's walking tours reveal historical facts you never knew before, highly recommended for his magnificent storytelling skills and easy going delivery.
This compelling introduction to the Fine City covers over 1000 years of Norwich history on a circular route starting at the 15th century Erpingham Gate of Norwich Cathedral. It's in the area known as Tombland, from the Scandinavian for 'open space', once the site of notoriously rowdy Medieval fairs. Discover the Cathedral Quarter and find out about the city's historic woollen cloth and shoe making industries, hear stories of Norwich Castle, visit the beautiful Victorian shopping arcade and on to Norwich Market, the 15th century Guildhall, City Hall and Jarrold's imposing department store.
Walking back, you'll pass the Museum of Norwich and hear about Norwich's sweet chocolate history. Then past Cinema City and impressive St Andrews & Blackfriars Halls – once a Dominican Friary, before strolling down picturesque Elm Hill, a popular film location. Finally, head towards the River Wensum, back to the Erpingham Gate, named for Thomas Erpingham who led Henry V's archers at the Battle of Agincourt.
Tombland is home to lovely winter pubs, and restaurants with tables under the trees in early spring. Perfect for warming up with a cosy pint or slap up meal after your walk.
Price £7.50 per person, minimum charge £40. Maximum of 20 people on the tour.
Please wear comfortable shoes as Norwich has some delightfully ancient cobblestones!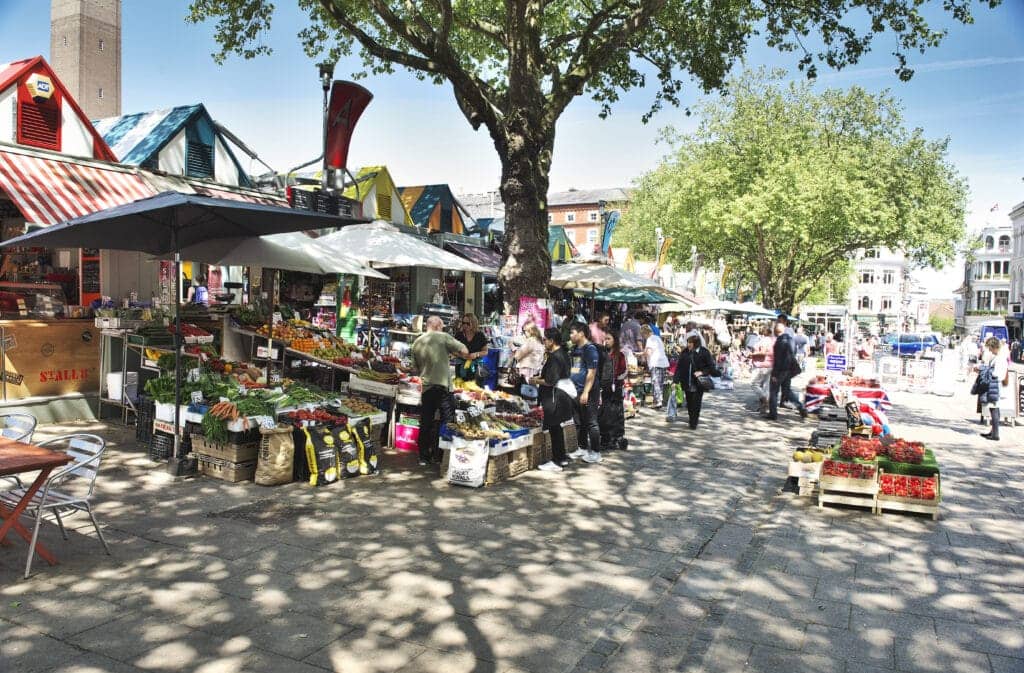 For more than 1,000 years, there's been a cosmopolitan street market right in Norwich city centre. Today there are almost 200 stalls, 30 street food vendors and over 90 independent businesses. This very English market with a buzzy international vibe is home to flavours from places like Chile and Japan, Shanghai and Punjab – with plenty from Norfolk too! Snazzy striped awnings make this a photogenic tourist landmark, yet it's still very much a local's market. Students chat over noodles, grandchildren are treated to creamy hot chocolate and city workers pick up the season's finest flowers, fruit and veg, bread, cheese and meat. In autumn all shapes of mushrooms and squashes are piled high, in spring you'll find the earliest rhubarb and wild garlic. There are fantastic preloved clothes, zingy green houseplants and home essentials. It's an exciting destination for Christmas shopping and sourcing delectable things for a winter feast.
The Saxon market was in Tombland, moved to its current site by the Normans and generations have traded local goods, heckled street entertainers and shared gossip here in the city's historic heart. Stalls are proud to sell produce from all over Norfolk, yet the UK's largest open-air market is centre of a coastal county, always looking outward to the sea, with a long tradition of exotic imported goods such as tulips from Amsterdam, furs from Russia, walrus ivory from Scandinavia and wool from Flanders. Contemporary tastes change and Norwich Market's diverse character keeps up, always flourishing with the times.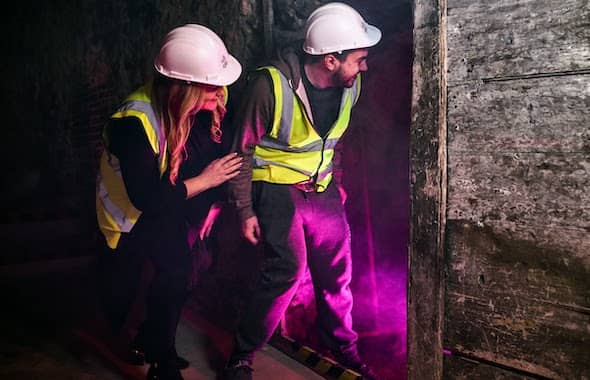 There are dangers lurking beneath the Fine City. Will you be able to escape?
Discover a secret part of Norwich in this thrilling underground escape game beneath The Shoebox. In the shadow of Norwich Castle, Herbert the City Historian was secretly excavating a medieval street hidden below Castle Meadow. Intrigued by tales of secret tunnels, he's hot on the trail of the legendary lost king of the Angles and his treasure trove burial site. Now he's disappeared, leaving only clues about Norwich's subterranean history. But the tunnels are starting to cave in! Are you brave enough to head underground and rescue our hapless historian before the walls collapse and your air runs out?
Don't worry! We'll keep you safe and there's plenty of space to move around. But strictly no photos allowed! After all, some secrets should never see the light of day…
Your team has exclusive use of the game and on arrival your mission will be made clear by our friendly Gamemaster. You'll have a fun hour of immersive gameplay in the hidden medieval street, working together to solve puzzles and unlock clues, while learning a few things about the historic location.
Suitable for families with children aged 10 and up and no upper age limit! There's nothing physically demanding but there are a few steps, so you'll need good general health. And if the excitement gets too much, there's somewhere to sit down if you need to! After all, even Indiana Jones gets tired. Good luck!
If you fancy creating your own itinerary for a day trip to Norfolk or a longer visit, it couldn't be simpler. Just go to Search Activities and select from our wide range of free and paid-for experiences, saving any that capture your imagination with the click of a button.
Once you've finished, you'll find all the information stored in My Favourite, where you can drag and drop activities to create your own day-by-day itinerary! You can download this to a calendar and even share it with friends.