Once a small Anglo-Saxon settlement on the River Wensum, by the Middle Ages Norwich's importance was second only to London. It's now the UK's most complete medieval city, yet without an expert local guide, it's easy to miss hidden gems. Paul Dickson's tours are a fantastic deep dive into the past, and you can really get under the city's surface with an atmospheric underground lantern tour. Hungry? Check out the top notch street food in Norwich market or nibble on a cheese tour with Cheryl Cade. And at Bullards you can even distil your own gin – a delicious bespoke souvenir from the Fine City!
Day 1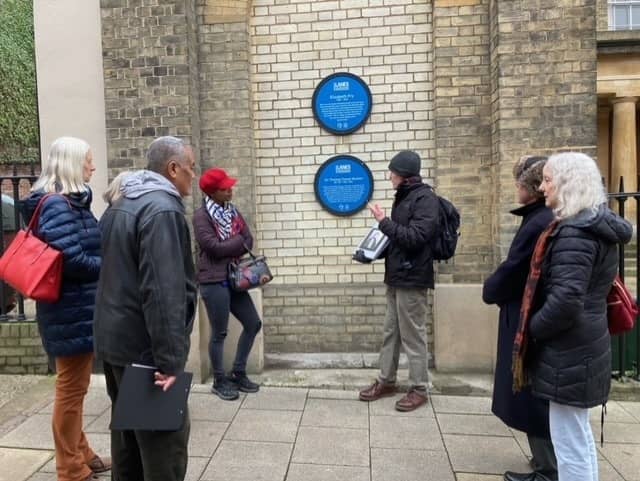 Norwich Black History Walk
Interested in the local perspective of Black Lives Matter? This guided city walking tour celebrates the diverse contribution of black people to the history of Norwich and Norfolk.
Expert guide Paul Dickson introduces fascinating figures who once walked through Norwich streets. You'll hear true stories of boxing, weaving, street traders, soldiers, airmen and performers. You'll learn about Ukawsaw Gronniosaw, a Nigerian prince stolen from Africa and you'll discover the UK's first black circus impresario, Pablo Fanque who's mentioned in the Beatles' Sgt Pepper's Lonely Hearts Club Band.
The tour looks at those involved in the slave trade and Norfolk's abolitionists such as Thomas Fowell Buxton, Harriet Martineau and Amelia Opie who founded the women's branch of the national Anti-Slavery Society. Paul also explores 19th century Norfolk boxing hero Jem Mace's work with black boxers and the great contributions of soldier, historian, archaeologist and philanthropist, Frederick Duleep Singh and his sister Sophia Duleep Singh, a leading suffragette.
The tour finishes as history becomes living memory, when welcoming local pubs were racially segregated by the American Army and Air Force. Paul celebrates the musical legacy of American servicemen who brought jazz and blues to the city as well as Lucas, the 1960s US airman, who settled in Norfolk, and brought soul to the Orford Cellar as well as touring with Aretha Franklin and singing with James Brown and Stevie Wonder.
It's a 2 hour walk in all weathers, starting from the Forum, so wear comfy shoes and bring water!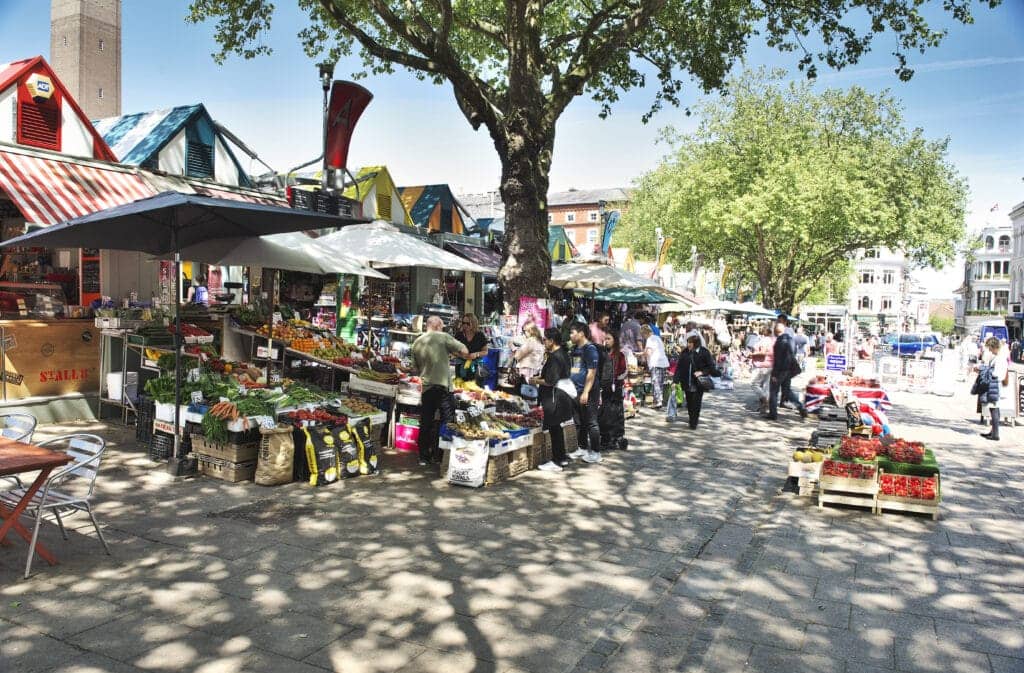 For more than 1,000 years, there's been a cosmopolitan street market right in Norwich city centre. Today there are almost 200 stalls, 30 street food vendors and over 90 independent businesses. This very English market with a buzzy international vibe is home to flavours from places like Chile and Japan, Shanghai and Punjab – with plenty from Norfolk too! Snazzy striped awnings make this a photogenic tourist landmark, yet it's still very much a local's market. Students chat over noodles, grandchildren are treated to creamy hot chocolate and city workers pick up the season's finest flowers, fruit and veg, bread, cheese and meat. In autumn all shapes of mushrooms and squashes are piled high, in spring you'll find the earliest rhubarb and wild garlic. There are fantastic preloved clothes, zingy green houseplants and home essentials. It's an exciting destination for Christmas shopping and sourcing delectable things for a winter feast.
The Saxon market was in Tombland, moved to its current site by the Normans and generations have traded local goods, heckled street entertainers and shared gossip here in the city's historic heart. Stalls are proud to sell produce from all over Norfolk, yet the UK's largest open-air market is centre of a coastal county, always looking outward to the sea, with a long tradition of exotic imported goods such as tulips from Amsterdam, furs from Russia, walrus ivory from Scandinavia and wool from Flanders. Contemporary tastes change and Norwich Market's diverse character keeps up, always flourishing with the times.
Day 2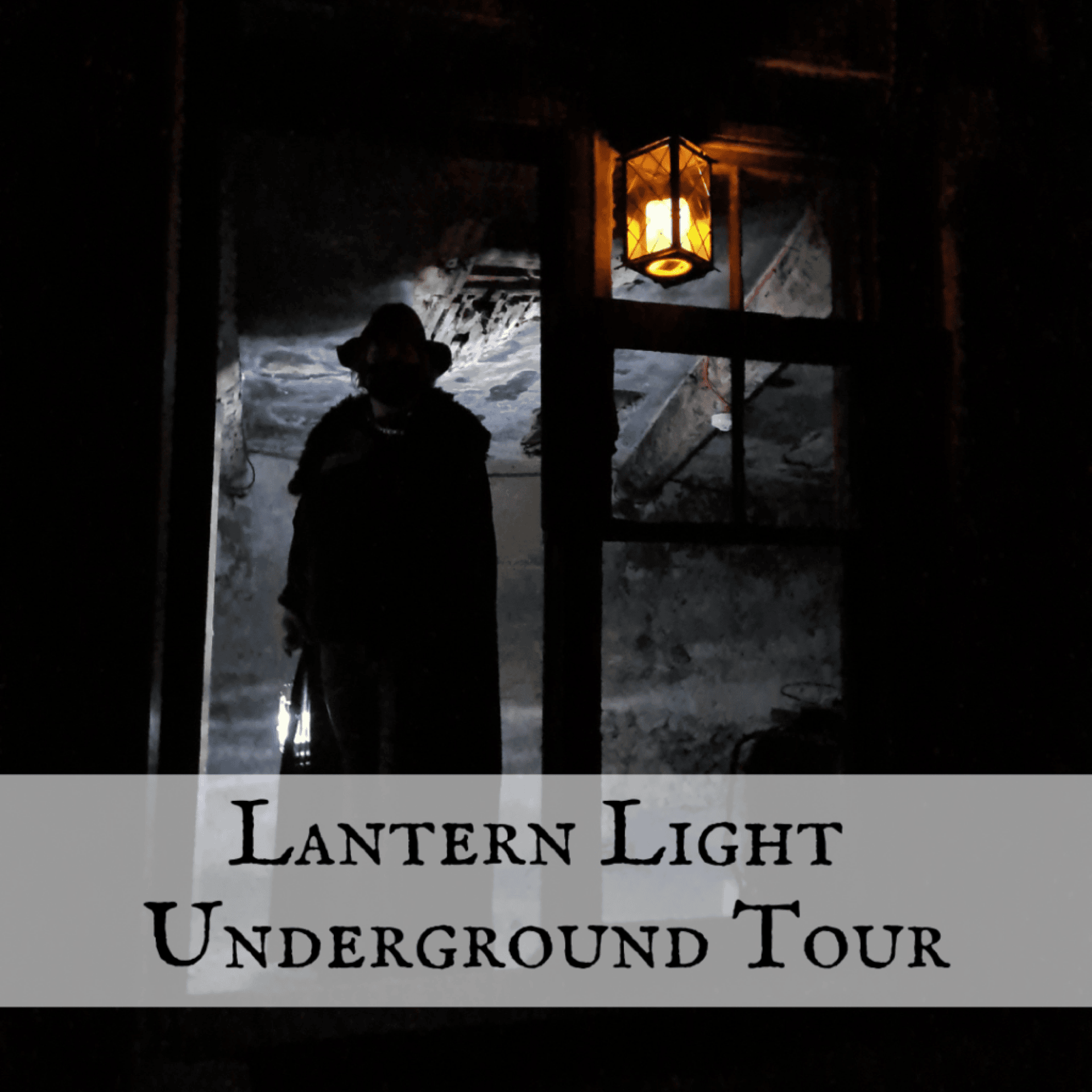 Shine a light into the shadows of Norwich past. Descend historic steps to stand below the Fine City and lift the gauzy veil of time, lit only by a lantern's flickering glow. Beneath Castle Meadow, there's a 'hidden street' where people like you once went about their everyday lives…and deaths. Your story-teller guide will take you on a journey casting new light on the darkness. Like a whisper in an empty room there's a touch of the supernatural under these old streets but, as you'll discover, the city's true-life history is grisly enough to send shudders up the spine.
This atmospheric experience lasts about an hour, taking place in the evening. Children of 8+ are welcome, though the tour is designed with adults in mind. There is significant discussion of public executions and while our ancestors might have considered a hanging family entertainment, fortunately we live in kinder times. Do think about that when booking!
Tours are run by The Shoebox Community Hub, part of the social enterprise Pop Up Enterprises CIC. They're a community hub offering volunteer opportunities, community support group facilities and events with a focus on tackling loneliness and isolation, firmly established as an inspirational Norwich hub for local kindness.
Unfortunately, this Tour is not wheelchair accessible as it involves two flights of steep stairs and ancient uneven flooring. There are plans to create a virtual tour for those unable to attend in person, so keep an eye on news from Shoebox!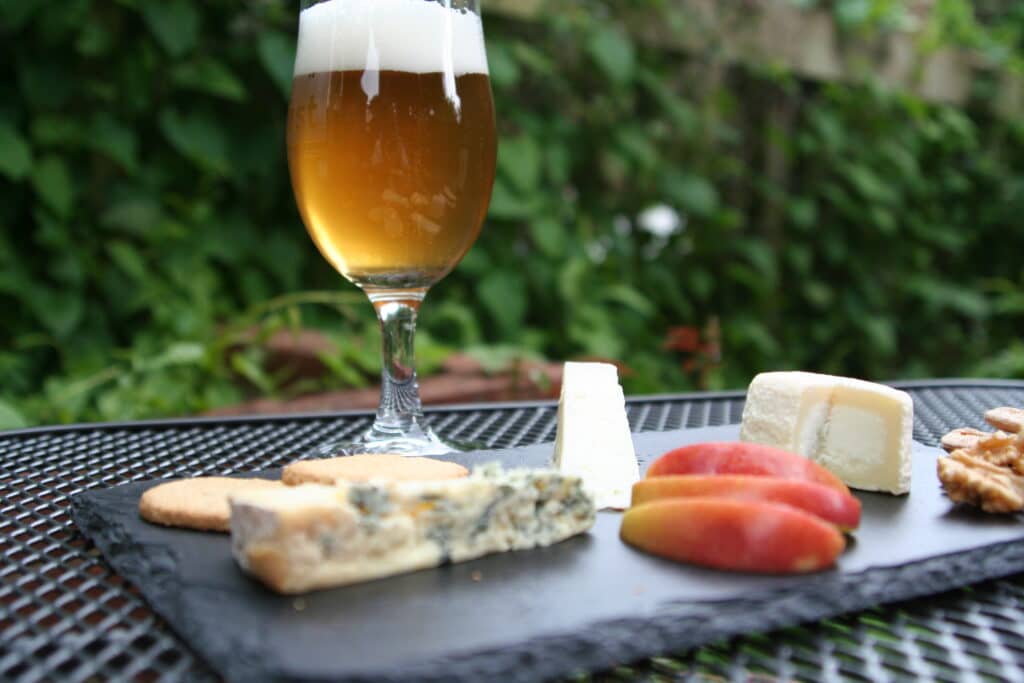 Do you love cheese more than life itself? Then get in line for this tangy walking tour celebrating cheesemakers and cheesemongers! You'll get to sample new artisan cheeses and discover what makes our independent producers so special. And the great thing about choosing farmhouse and specialist cheeses is you're directly supporting farmers, small dairies and creameries, cheese sellers and their families.
Your friendly local guide will lead you through the historic streets and winding lanes of central Norwich, pointing out places of interest, and introduce you to the city's leading independent cheese suppliers. You'll chat with retailers and producers to learn how craft cheeses are made and what gives each its distinctive character.
So what do you get to eat? It might be chunks of hard, salty deliciousness perched on crackers or maybe a buttery scoop of melt in your mouth creaminess. Or perhaps a rich, voluptuous dish cooked with local Norfolk cheeses. Which will be your favourite? Nibbling bits of delectable cheese is the perfect prompt to grill your guide for top tips on putting together an impressive, perfectly balanced cheese board to indulge family and friends.
The tour visits public shop spaces, all good for wheelchair users. With advance notice, the guide offers tours in BSL, happy to adapt delivery styles for varied sensory needs. Please allow 1 and 1/2 hours for the tour which costs £19.99 per person and includes all the fantastic tasting samples.
Day 3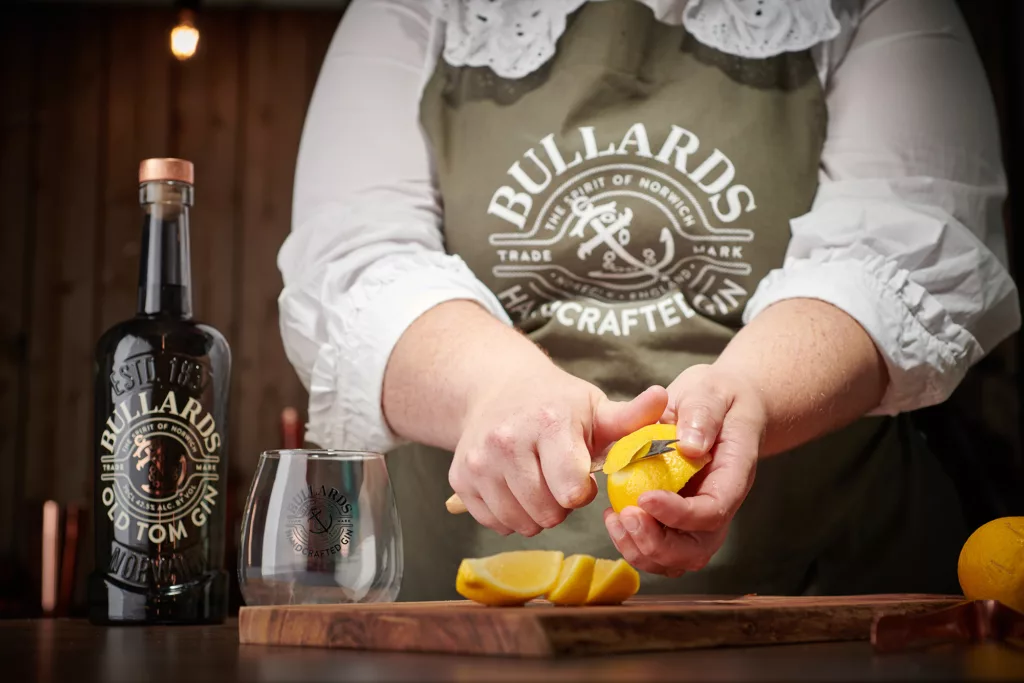 The Bullards name is synonymous with the heritage of Norwich. Across six generations the fortunes of Norfolk's esteemed drinks producer have risen, fallen and revived again in line with the curious vagaries of history. The story of this iconic Norwich company is one of hard work, reinvention, evolution and the strength of family. And it's best heard from Bullards themselves.
Ideal for G&T lovers, a Bullards gin journey distils generations of knowledge into a rich sensory experience. You'll discover tasting techniques whilst enjoying the botanical flavours and aromas that give gin its essence, rounding things off with a refreshing Gin and Tonic. Cheers!
Bullards' fascinating heritage is woven through its drinks, from the names of the gin to the shape of the bottle, modelled on the Bullards chimney, a famous Norfolk landmark. The company is now leading the way in innovative environmental practices such as eco-pouches delivered by good old Royal Mail. This is a local business that's truly earned its trademarked strapline 'the spirit of Norwich'.
30-40 botanicals are used across the five Bullards gins, each botanical telling its own story of Norfolk's nature, spirit and variety. Yet perhaps a sense of place is most poetically expressed by the Coastal Gin, flavoured with sustainably foraged local seasonal ingredients such as samphire, wild fennel, sea purslane, sea aster and Douglas fir pine. Its delicate salty tang is alight with bright citrus like sunshine dancing on the water – and on the palate! Truly the taste of Norfolk.
If you fancy creating your own itinerary for a day trip to Norfolk or a longer visit, it couldn't be simpler. Just go to Search Activities and select from our wide range of free and paid-for experiences, saving any that capture your imagination with the click of a button.
Once you've finished, you'll find all the information stored in My Favourite, where you can drag and drop activities to create your own day-by-day itinerary! You can download this to a calendar and even share it with friends.