Norwich – a rising star in Britain's food scene. Gaining an international reputation as one of the world's top gastronomic cities, it's home to innovative chefs experimenting with phenomenal Norfolk produce, considered one of the UK's best foodie destinations. Indulge with a gourmet weekend at historic Maids Head Hotel. Sample Redwell Brewery's excellent vegan and gluten-free beers, go to a wine tasting, take a cheese-lovers tour and explore street food from around the world in Norwich Market, heart of the city for over 900 years. Work up an appetite between gourmet adventures exploring medieval churches and photogenic streets.
Day 1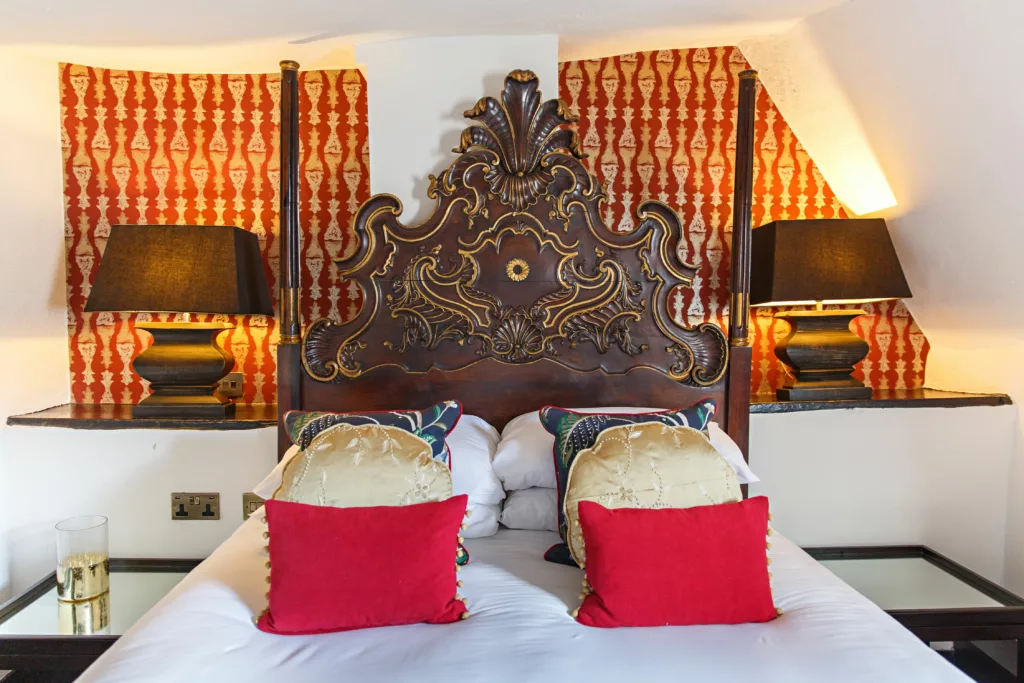 Maids Head Hotel in Norwich's historic Tombland recently had a multi-million pound make-over with guests at the heart of every decision. A site of hospitality for over 800 years, it has a good claim for being the UK's oldest hotel.
From a Bishop's grand Norman palace to a notorious 13th century tavern, these walls echo with amazing stories. Edward the Black Prince feasted here after a jousting contest and years later, Catherine of Aragon, Henry VIII's first wife came to party, perhaps in the 16th century 'snug'. Renowned as a clean lodgings the Maids Head was noted as a safe place to stay during 17th century plague outbreaks. By the 18th century it was a bustling coaching inn where local radicals cheered seismic uprisings, in 1789 drinking the health of rebellious Thomas Paine and revolutions in France and America. Americans with more frivolous activities in mind met sweethearts here in WW2, before heading over the road to the Samson and Hercules dance hall. Never a dull moment!
Now an elegant city hotel, Maids Head blends modern comfort with magnificent heritage. The Wine Press Restaurant was once the 15th century inn courtyard and, believed to be of the same era, the fabulous wood-panelled Oak Room is delightful for afternoon tea.
Want more? How about a spin round the Fine City in a vintage Bentley or booking a Bobbin Bike to explore on two wheels before a night of fine dining? Just ask and the Maids Head will make it happen!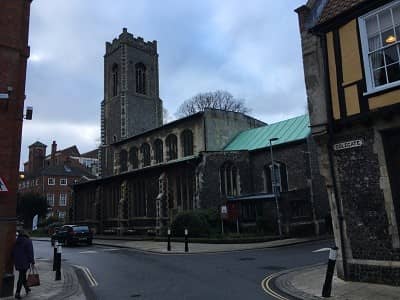 In the Middle Ages, Norwich had a remarkable 57 churches within the city walls, many built by wool merchants displaying their wealth. Although war and weather have taken their toll and some of those have gone, even today visitors are struck by the number of ancient churches in the Fine City. Some are repurposed as arts centres, galleries and a thriving puppet theatre, many cared for by the Norwich Historic Churches Trust. You'll pass some of these on this 2.5 mile self-guided walking trail taking you to 8 of the parish churches still serving worshippers as they have done for hundreds of years.
Most of the churches you'll see have their origins in the Middle Ages (1000-1350) with added embellishments such as towers and breathtaking stained glass windows dating between 1350-1530. Local materials such as flint were widely used, often skilfully knapped to show the stone's dark blue core. Begin at the ecclesiastical heart of Norwich, its cathedral. With soaring photogenic architecture, several chapels and a peaceful cloister, allow plenty of time for a good look round and delicious bite to eat in the Refectory. You'll then be pointed to St Helen's, St George Colegate, St Andrew's, St John the Baptist, St Stephen's, St Giles and St Peter Mancroft before circling back to Norwich Cathedral and maybe stay for a contemplative service.
Although these churches wish always to be open for visitors, life happens, so it's a good idea to check individual websites for current opening times.
Small, passionate and bubbly as the beer, the brilliant award-winning Redwell Brewery taproom team are well known for on (and off!) site merriment, guaranteeing you'll drink, you'll laugh, and you'll learn! There's a warm welcome for everyone whether you're a long seasoned beer-lover or brand new to the world of craft brewing, there's something special here for you.
So what happens during a tour? You'll have an hour behind the scenes discovering each stage of the brewing process with entertaining guided tastings of all the excellent beers brewed at Redwell. Then enjoy two pints of your choice either to quaff on-site or to take away to enjoy at home. Mostly you'll have a good laugh as the Brewery Tours are designed to be both informative and entertaining! The core range is created from scratch in small batches here at the Trowse brewery in Norwich, using locally grown Norfolk malt and all kinds of exciting hops from around the world. Beers range from the popular Chewy Passionfruit IPA and fruity Extra Pale Ale to a clear, golden, easy drinking Norwich Pilsner with the flavoursome depth of good Czech-style lager and a good honest stout called Lusty Newton, a proper winter comfort drink for dark beer lovers.
At Redwell, they believe in beers for everyone so the whole range is certified vegan and gluten-free, meaning everything can be enjoyed by one and all. Join them at the on-site Taproom to get yours!
Day 2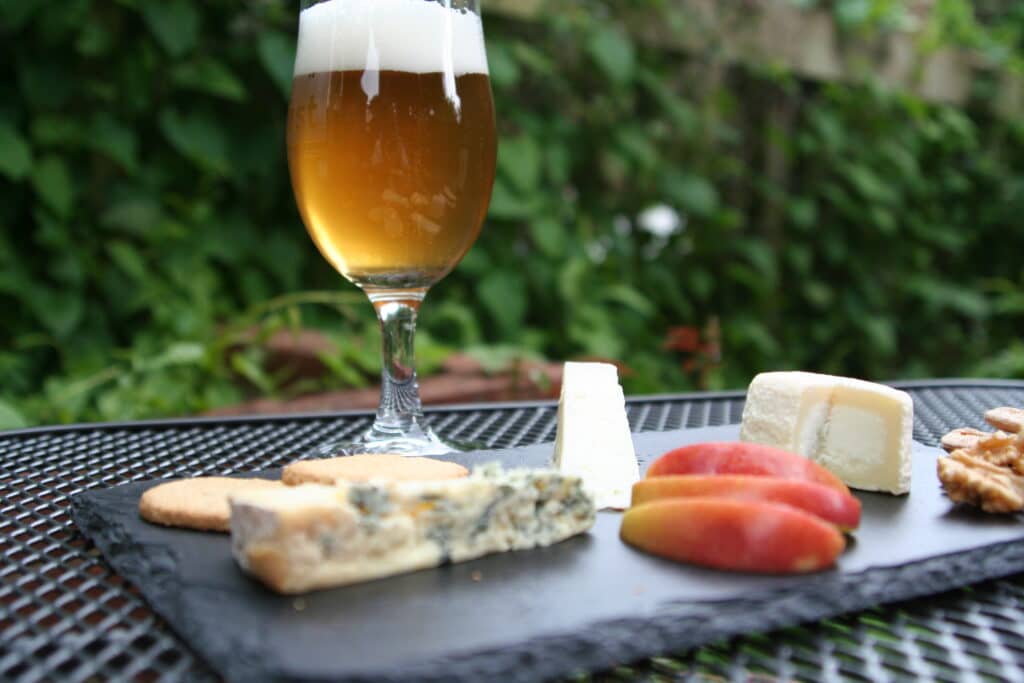 Do you love cheese more than life itself? Then get in line for this tangy walking tour celebrating cheesemakers and cheesemongers! You'll get to sample new artisan cheeses and discover what makes our independent producers so special. And the great thing about choosing farmhouse and specialist cheeses is you're directly supporting farmers, small dairies and creameries, cheese sellers and their families.
Your friendly local guide will lead you through the historic streets and winding lanes of central Norwich, pointing out places of interest, and introduce you to the city's leading independent cheese suppliers. You'll chat with retailers and producers to learn how craft cheeses are made and what gives each its distinctive character.
So what do you get to eat? It might be chunks of hard, salty deliciousness perched on crackers or maybe a buttery scoop of melt in your mouth creaminess. Or perhaps a rich, voluptuous dish cooked with local Norfolk cheeses. Which will be your favourite? Nibbling bits of delectable cheese is the perfect prompt to grill your guide for top tips on putting together an impressive, perfectly balanced cheese board to indulge family and friends.
The tour visits public shop spaces, all good for wheelchair users. With advance notice, the guide offers tours in BSL, happy to adapt delivery styles for varied sensory needs. Please allow 1 and 1/2 hours for the tour which costs £19.99 per person and includes all the fantastic tasting samples.
Popping corks, laughter, glasses clinking in friendship. Wine is woven through our celebrations from romantic autumn picnics to fabulous festive feasts. But why do wines taste so deliciously different? And how do you choose what to try?
Norwich Wine School is independently owned and proud to work with local suppliers.They host regular wine tastings, courses and food and wine experiences in Norfolk, ideal if you enjoy wine and want to learn more. All events are run by friendly wine tutors and are relaxed and informal with an emphasis on learning by tasting. The best way!Whether you're new to wine, want to explore different countries or grape varieties, or simply want to enjoy good times in good company, there's a tasting you.
Try the indulgent 'Saturday Course', a full day flagship food and wine experience. Ease into the morning with a glass of English Fizz and breakfast canapés and later, tuck into a delicious 3-course seasonal lunch. You'll taste at least 15 wines, from all around the world, learn what makes them sing and find out how to make amazing food and wine pairings.'Themed Food and Wine Evenings' explore local wines matched with the world's most famous cuisines. And informal 'Food & Wine Workshops' explain why wines can work well with some foods yet not others. Norfolk Wine School is excited about the future for wines made from grapes grown in Norfolk, supporting local vineyards by showcasing their wines and training the next generation of winemakers. Cheers!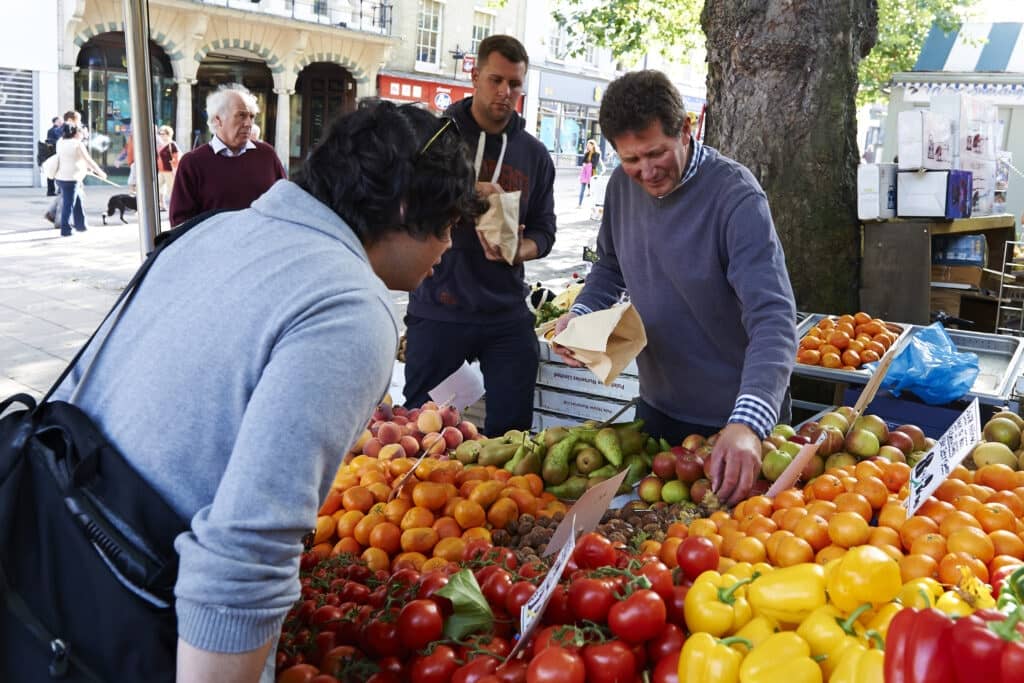 Award-winning Norwich Market has been at the lively heart of the city for more than 900 years. Voted Best Large Outdoor Market in the Great British Market Awards 2019, its history is as colourful as the snazzy striped awnings which shelter shoppers and stallholders year round. With such a huge amount of history to discover it's hard to know where to start so you'll be glad of an expert guide like Paul Dickson! His engaging 1½ hour guided tour celebrates centuries of trade that brought early prosperity to Norwich.
Discover the Normans, stories of Medieval times and the importance of the Paston Letters, see the great church of St Peter Mancroft and hear about the long lost Market Cross. Uncover the role of the Tollhouse and Guildhall, then brace yourself for grisly tales from days when the market was a place of execution. Grim! On a cheerier note, there's talk of bawdy street entertainers and rip roaring coaching inns, described in the rollicking 18th century journals of Parson Woodforde who relished fine claret and a good dinner! Find out about the shoemaking trade and story of Start-Rite, pubs, banks, handsome Victorian edifices, City Hall, the market's 1930s redevelopment and changes of the 21st century.
And bring a shopping bag – there's loads to tempt savvy shoppers and passionate foodies here!
If you fancy creating your own itinerary for a day trip to Norfolk or a longer visit, it couldn't be simpler. Just go to Search Activities and select from our wide range of free and paid-for experiences, saving any that capture your imagination with the click of a button.
Once you've finished, you'll find all the information stored in My Favourite, where you can drag and drop activities to create your own day-by-day itinerary! You can download this to a calendar and even share it with friends.