Glassmaking is one of the most important human discoveries – just imagine our homes without windows! Decorative coloured glass is particular magical, an alchemy of art, craft and science with a long tradition in Norfolk. Learn about its origins and have a go at glassblowing with the world-famous Langham Glass team. Then join a Driftwood workshop and transform your Norfolk memories into stained glass art. Or bring out your inner Anglo-Saxon and use lampworking to make stunning glass beads. Remember to visit the local churches where centuries-old stained glass turns shafts of sunlight every colour of the rainbow.
Day 1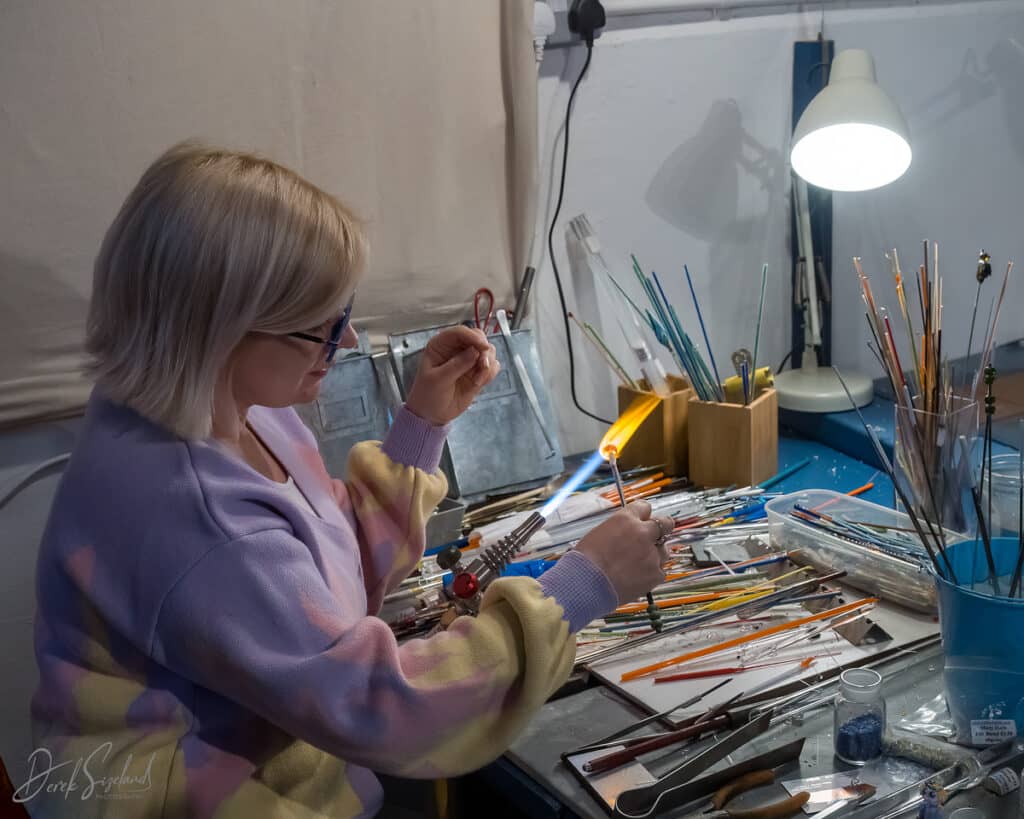 Have you ever been intrigued by the beautiful glass beads in museums, looking like lovely little sweets? Decorative glass beads have been popular down the ages, from ancient Egypt and throughout the Roman Empire to the Vikings and ancient Britons. They even prompted Harold Monro's poem, 'Overheard on a Saltmarsh' about a goblin begging for green glass beads stolen out of the moon. Inspired by Anglo Saxon beads found in East Anglia, this historic glass bead making experience uses modern equipment at the Blue Flame Glass Studio. Staring with the basics, it's a fantastic gift for crafters, budding archaeologists and history lovers. Either book a one-to-one or bring a couple of friends (up to 3 with prices per person).
Lasting about 3 hours, you'll have a fun time being creative in Claire's relaxing company. She'll teach you the secrets of glass lamp working and help you create your own beautiful designs for jewellery and meaningful gifts! Bring your glass dreams to life and rest assured, Claire welcomes a challenge! The Blue Flame Glass Studio is based at Salle Moor Hall Farm, near Reepham in the heart of Norfolk. It's surrounded by other cool little indie businesses so go along and be enchanted by the gorgeous countryside, fabulous walks, pretty cycle routes and breathtaking big blue skies. OK, sometimes they're grey. But no less glorious for that! Marvellously, there's a craft tap room next door so you could pop in for a pint of delectable lambic beer afterwards.
Day 2
Have you ever wondered how a beautiful glass bowl or vase was made? It's a fascinating process, mesmerising to watch and even more fun to experience for yourself. Give glass blowing a try at the friendly studio of Langham Glass in the heart of Norfolk. The technique is centuries old and involves blowing through a tube or pipe to inflate a bubble of molten glass. Sounds easy? Shaping it to the desired form is a seriously skilled art!
This history of glassmaking is long and intriguing. From the Phoenicians via ancient Egypt and Syria where artisans produced decorated glassware to the Romans and China and on to 13th century glassmakers in Venice spinning molten glass, creating complex forms in stunning colours. And so to rural Norfolk and a small family business in Fakenham. The fragile beauty of glass has never failed to inspire countless generations and Langham's, established in 1979, is the perfect place to discover more about this fascinating craft.
Beginning with blowing a simple bubble, Langham's invites all ages to experience the magic of glassmaking and create something special to keep. Choose a simple tea light holder, light-catching festive bauble or your own whisky glass or make a hand cast as a unique present for grandparents (casts of children's hands up to 10 years). If you fancy a more intimate experience, 'Glassblowing with the Masters' is an opportunity to join Langham's world-famous glassmaking team to learn age-old techniques on a one-on-one basis.
Day 3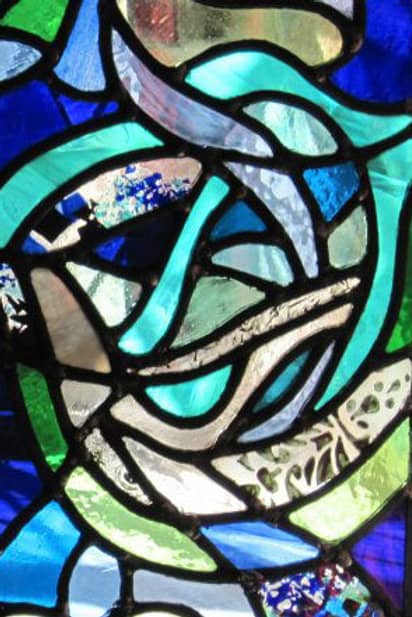 How about turning your Norfolk dreams into a beautiful piece of stained glass? Join Driftwood Glass for a two day workshop to design, cut and lead your very own stained glass panel (210mm x 297mm). Designed for adults, the course at Driftwood's Hindringham and Burnham Deepdale studios is a friendly creative space to learn something new. Open all year round, it's a rather lovely way to spend a rainy day. Creating your own glass work is special way to make a gift too, or you can gift the workshop itself with a voucher!
Visit Norfolk's round towered churches to get inspiration for this ancient skill. Perhaps you love by the sweeping Norfolk coastline or skeins of pink footed geese high in a stormy sky. Then there's the burnt orange of Cromer crab shells, red sails of a wherry boat, russet bricks of Blicking Hall, golden wheat fields, fizzy yellow rapeseed flowers or mustard yellow of good old Colman's! Reflect nature's calm tones, soft greens and greys, recalling reeds and salt marshes or bright hollyhocks in a country garden, summer skies and jaunty beach huts, rich bronze autumn leaves or the mist of bluebells on a May morning. Or get jazzy with the colourful buildings of Elm Hill and even the bold yellow and green of the Canaries team strip!
And if you can't make it to the class, buy your gifts online! They're all made by hand at the studio, so no two items are exactly the same.
If you fancy creating your own itinerary for a day trip to Norfolk or a longer visit, it couldn't be simpler. Just go to Search Activities and select from our wide range of free and paid-for experiences, saving any that capture your imagination with the click of a button.
Once you've finished, you'll find all the information stored in My Favourite, where you can drag and drop activities to create your own day-by-day itinerary! You can download this to a calendar and even share it with friends.