Accessible Day in Norwich (Culture)
Did you know the CEO of Vietnam Airlines, Duong Tri Thanh, said Norwich is as 'serene; and 'irresistible' a tourist destination as an Indonesian island? He's not wrong! Find out why with a fully accessible day out in the Fine City. This relaxed itinerary is the perfect immersion into the sublime beauty, ancient history and gleaming modernity of Norwich. You'll be introduced to the sensational gastronomic scene, with a bustling marketplace at its heart. And explore the sublime cathedral, set in peaceful grounds full of stories, such as the unforgettable tale of tragic Alice Burroway and her abandoned baby son.
Day 1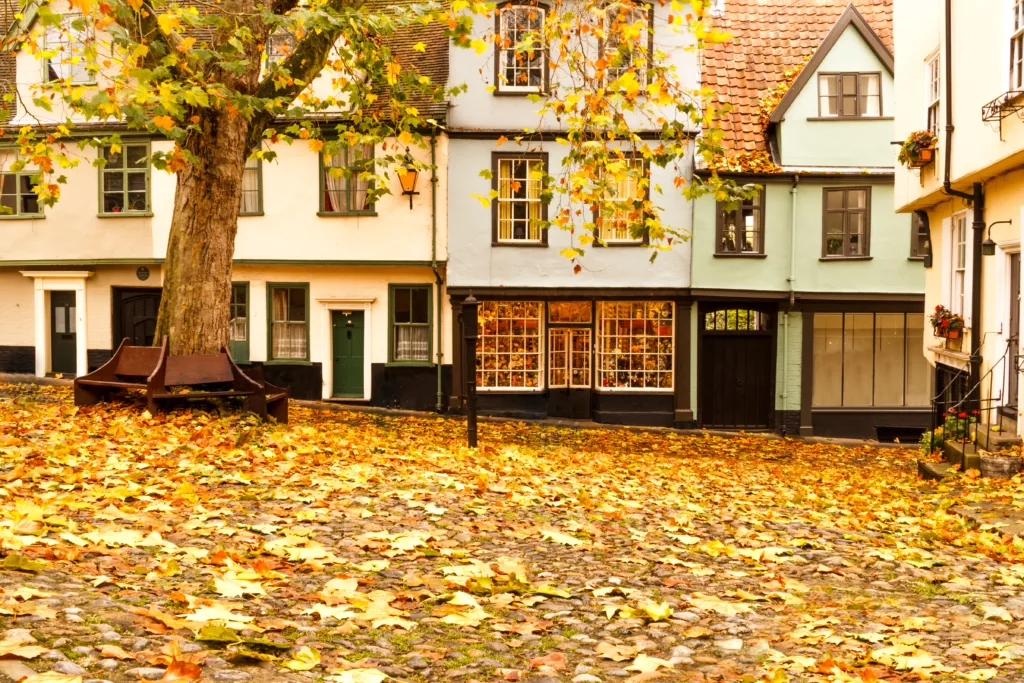 Duncan's history tour of medieval Norwich has a difference – he takes you to the pub!
Hosted by a genial, expert guide, this History and Hostelries Walking Tour is informal and sociable. Strolling at a relaxed pace, you'll hear how the city has changed over two millennia. You'll encounter magnificent Norman architecture, beautifully preserved Tudor streets and medieval plague pits – and, as you might imagine on an ancient history walk, there's the odd ghost story! Think you know Norwich? You may find you're surprised by the city's unique contributions to world society, literature and commerce.
Special attention is paid to the business of beer, an important element of Norwich past and present. So (for educational purposes of course) we will stop off at a few notable pubs to experience a little of what CAMRA calls 'The City of Ale'.
Meet Duncon at Pull's Ferry, on the River Wensum, one of Norwich's prettiest heritage sites. Kick off by discovering the city's origins and development until the Normans arrived. Then off you'll go on a merry wander. There's no rush, it's your leisure time so Duncan makes sure you proceed at the group's pace. Tours often take 3 to 4 hours – like he says, it's relaxed! Norwich is a compact city so don't bother with hiking boots. And no flasks of tea needed either – remember, drinks in the featured pubs are included in the tour price.
A fine introduction to our Fine City! Cheers!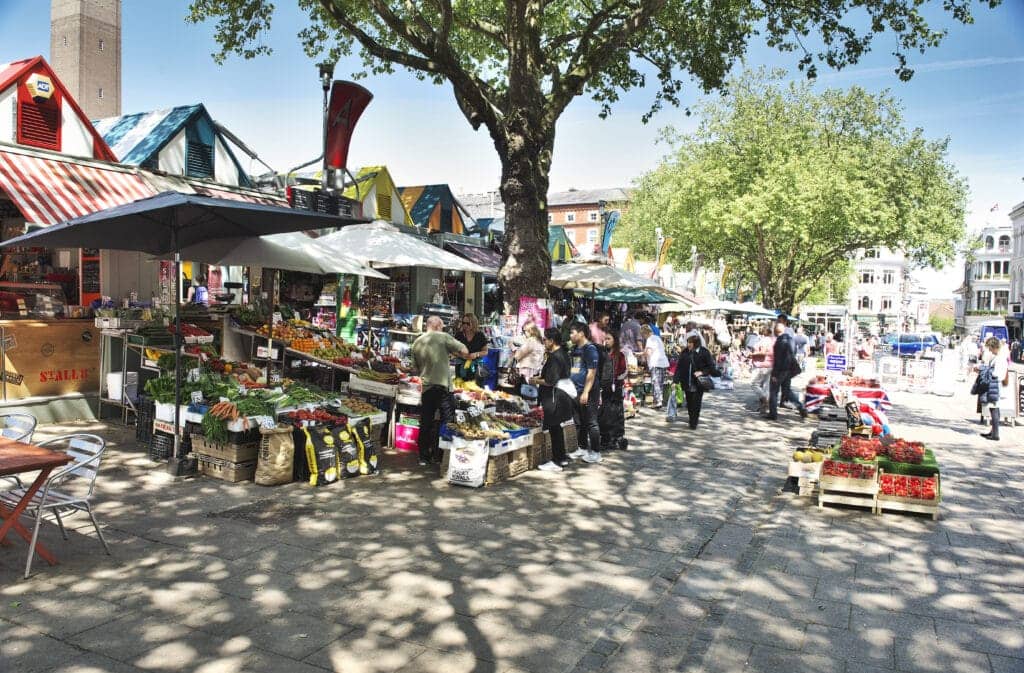 For more than 1,000 years, there's been a cosmopolitan street market right in Norwich city centre. Today there are almost 200 stalls, 30 street food vendors and over 90 independent businesses. This very English market with a buzzy international vibe is home to flavours from places like Chile and Japan, Shanghai and Punjab – with plenty from Norfolk too! Snazzy striped awnings make this a photogenic tourist landmark, yet it's still very much a local's market. Students chat over noodles, grandchildren are treated to creamy hot chocolate and city workers pick up the season's finest flowers, fruit and veg, bread, cheese and meat. In autumn all shapes of mushrooms and squashes are piled high, in spring you'll find the earliest rhubarb and wild garlic. There are fantastic preloved clothes, zingy green houseplants and home essentials. It's an exciting destination for Christmas shopping and sourcing delectable things for a winter feast.
The Saxon market was in Tombland, moved to its current site by the Normans and generations have traded local goods, heckled street entertainers and shared gossip here in the city's historic heart. Stalls are proud to sell produce from all over Norfolk, yet the UK's largest open-air market is centre of a coastal county, always looking outward to the sea, with a long tradition of exotic imported goods such as tulips from Amsterdam, furs from Russia, walrus ivory from Scandinavia and wool from Flanders. Contemporary tastes change and Norwich Market's diverse character keeps up, always flourishing with the times.
There's a perplexing inscription on Alice Burroway's gravestone at St Mary's, Martham. 'And there lyes Alice, who by hir Life was my Sister, my Mistres, My Mother, and my Wife.' Confused? Well, you know what they say about Norfolk. But joking aside, there's a harrowing tragedy hidden in the riddle of poor Alice Burroway's 18th century grave.
Once the nuns of Norwich Cathedral found a baby left on the steps. Strong with loud cry, he had a distinctive birthmark just under his shoulder blade. Who would abandon this bonny little lad? It seems a teenager called Alice had become pregnant by her own brutish father, who forced her to abandon the child and never speak of him again. Years later, after her father's death, Alice inherited the family estate and hired a farm hand called Christopher. A hard worker, he became her steward. And her lover. Alice was no longer a young woman so was surprised by a late pregnancy. The couple married. On their wedding night, they undressed fully for the first time. In the firelight, Alice saw Christopher's birthmark, a distinctive shape just under his shoulder blade. Stricken, Alice collapsed. How appalling it must have been for Alice to tell her new husband he was also her long lost son, born from the horror of incest. The shock killed Alice and within months Christopher was dead too, victims of a truth too terrible to endure. And no, this tragic story is far from being normal for Norfolk.
If you fancy creating your own itinerary for a day trip to Norfolk or a longer visit, it couldn't be simpler. Just go to Search Activities and select from our wide range of free and paid-for experiences, saving any that capture your imagination with the click of a button.
Once you've finished, you'll find all the information stored in My Favourite, where you can drag and drop activities to create your own day-by-day itinerary! You can download this to a calendar and even share it with friends.