33 Days Wild: The World's Your Oyster (catcher)
Enjoy a luxury safari at an award-winning Norfolk nature reserve, then get cosy in the warm welcome of a community run pub. Witness an inspirational natural spectacle as plovers, oystercatchers and thousands of wild birds rise into the air above rare spring tides. Learn about re-wilding the landscape and experience the magic of dusk on the marsh as local wildlife settles into silence for the long winter night. Be transported through Deep Time at Hunstanton and listen to the music of the reedbeds at Titchwell, where the RSPB is future-proofing the landscape for a bright future.
Day 1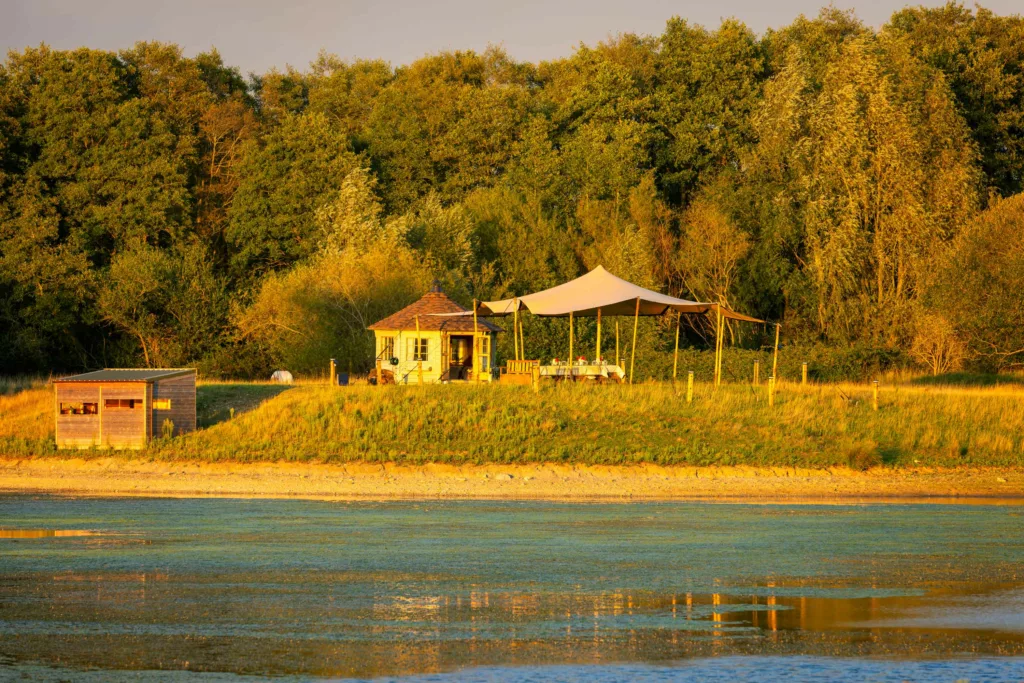 Watatunga Wildlife Reserve is a stunning new ecotourism destination in west Norfolk, dedicated to protecting some of the world's most endangered deer, antelope and bird species.
This is your chance to go behind the scenes with the rangers amidst lakes, woods, animals and birds, learning about the conservation work of the acclaimed team at Watatunga on a private catered safari experience. From the comfort of a state-of-the-art safari trailer, you'll travel through a unique environment where animals and birds roam at will. You might spot a herd of blackbuck grazing on the rich grasslands, see mighty stags drinking at the lakeside or come nose to nose with an eland wandering in dappled woodland light. With over twenty different deer and antelope species, not to mention rare and endangered birds, your private guide will hold you spell-bound with stories of the animals, their habitats and homelands.
After your tour (approx. 90 minutes) you'll be welcomed to the lakeside bird-hide for a drink and canapés while you scan the distance with the telescope and look through a fascinating collection of bird books. When you're ready, sit around a glowing fire inside the BBQ hut or out by the water while the Watatunga team prepares a fabulous feast of local produce.
After dinner you'll have time to relax and chat. The team will be on hand at a discreet distance, ready if you need them, but giving you space to yourselves before escorting you back to reality.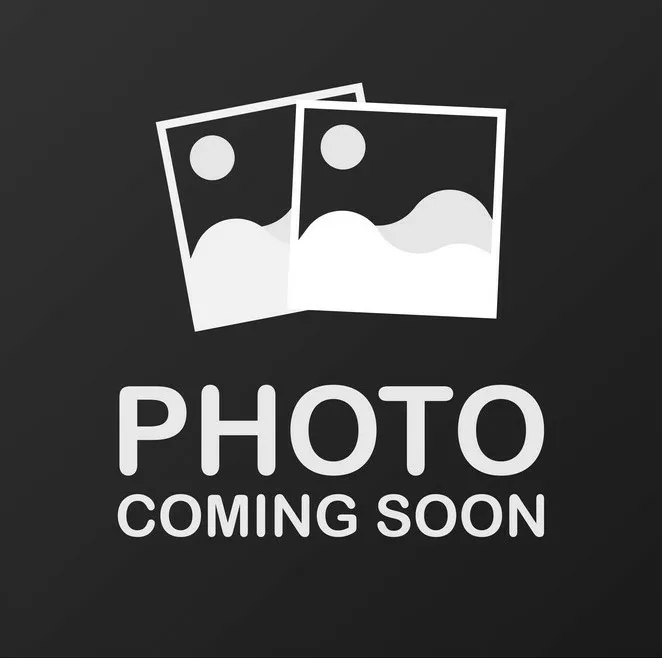 The King's Arms Pub in Shouldham is very special place. It's West Norfolk's first community owned pub, truly the heart of this pretty village. Nestled by the beautiful village green, it's an atmospheric 17th century inn with a big garden, full of history and much loved.
The King's Arms was saved from extinction by the heroic local community who fought tooth and claw to keep it open for everyone to enjoy. Public meetings and rousing speeches won the backing of actors like Norfolk boy Stephen Fry and others. Over £150,000 worth of shares were sold and 189 people, mostly local, invested so it could be purchased by the community.
A must for real ale lovers, it's won several CAMRA West Norfolk Pub of the Year awards, with local beers served straight from the cask. Showcasing the best of British and Norfolk breweries, guest ales change each week, so pop in whenever you're passing! And if you're peckish, there's a great pub menu featuring plenty of local Norfolk produce. The pub's not defined by areas, so order at the bar and sit wherever you like; this is relaxed place where everyone's welcome so it's a dog-friendly pub too!
If you want to work up an appetite for lunch, take a walk around Shouldham Warren, an undulating conifer wood on the edge of the Fens, just north of the village. In late spring vibrant rhododendrons bloom and there's lovely autumn colour, not unlike the tawny amber of a fine real ale!
Day 2
Visit to Snettisham RSPB Nature Reserve – see unique natural spectacle of thousands of birds in flight on the highest tide of the year.
High tide roosts are a natural spectacle that reach their peak on spring high tides.   Although the spectacle still happens outside of the highest tide and the geese are consistent during the Autumn and winter months.
At RSPB Snettisham, the highest tides give rise to an astonishing phenomenon. A natural wonder of the world, these epic aerial displays happen just a few times a year and are never the same twice.
This a wild, liminal land of lagoons, tidal mudflats, shingle beach and saltmarsh. Part of the wider Wash, it's a refuge for many thousands of wildfowl and wading birds including Red Knot, Dunlin, Plovers, Oystercatchers and Bar-tailed Godwits who stalk the mud hunting for shellfish and worms. During the highest tides, known as Spring or King Tides, salt water completely covers the mud. Only then will these thousands of birds take to the air in a fluid symphony of sound and movement. This extraordinary winged ballet is choreographed by instinct, season and weather.
Because Spring Tides are rare, it's essential to check the date and time before your trip.
If you can't make a high tide, how about a frosty sunrise? Winter is the season of pink-footed geese, arriving in their thousands from summer breeding grounds in Iceland. Roosting on The Wash mudflats, vast skeins of beating wings fill the skies at first light as they fly inland to feast on sugar beet fields. On icy mornings, it's tempting to stay tucked up in bed, but witnessing the haunting calls of wild geese at first light is one of life's most exhilarating and unforgettable experiences. Truly a Norfolk spectacle not to be missed.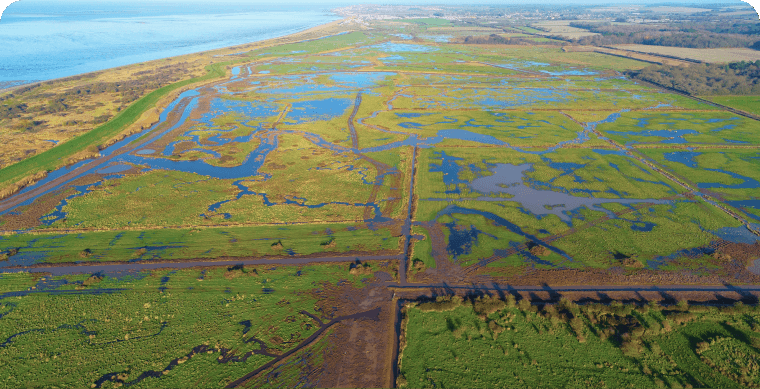 Rewilding is a promise to the future. It's a story of restoration and reconnection, of people engaging with the natural world. It's an active expression of hope. This guided tour captures a moment in time: Wild Ken Hill in the early stages of its rewilding journey. So what does rewilding really mean on the ground?
During this rewilding deep dive, you'll discover the benefits of letting Nature follow its own course and how it works in practice. Your expert guide will describe how this marginal land was managed historically and how it's now returning to a landscape rich in wildlife. You'll learn about naturalistic grazing and hear about Wild Ken Hill's approach and what informed the decision to introduce Exmoor ponies, Red Poll cattle and Tamworth pigs – all already having a phenomenally positive impact on the vegetation structures. You'll look at the scrub margins alongside hedgerows and explore their importance to birds, insects, and other wildlife, as well as their ability to carbon capture, vital to combating climate chaos. And you'll be introduced to Norfolk's only Beavers, discussing the tangible benefits from reintroducing this characterful creature, a native British keystone species.
Wandering through Wild Ken Hill's precious rare habitats, winter woods, glorious woodland pastures and open heathland, you'll develop your own understanding of these vital places and their natural cycles. Step outside, become aware of the breeze, the scurrying of small creatures, sudden birdsong, leaves falling. Here you'll deepen your connection to Nature and take its healing power to heart.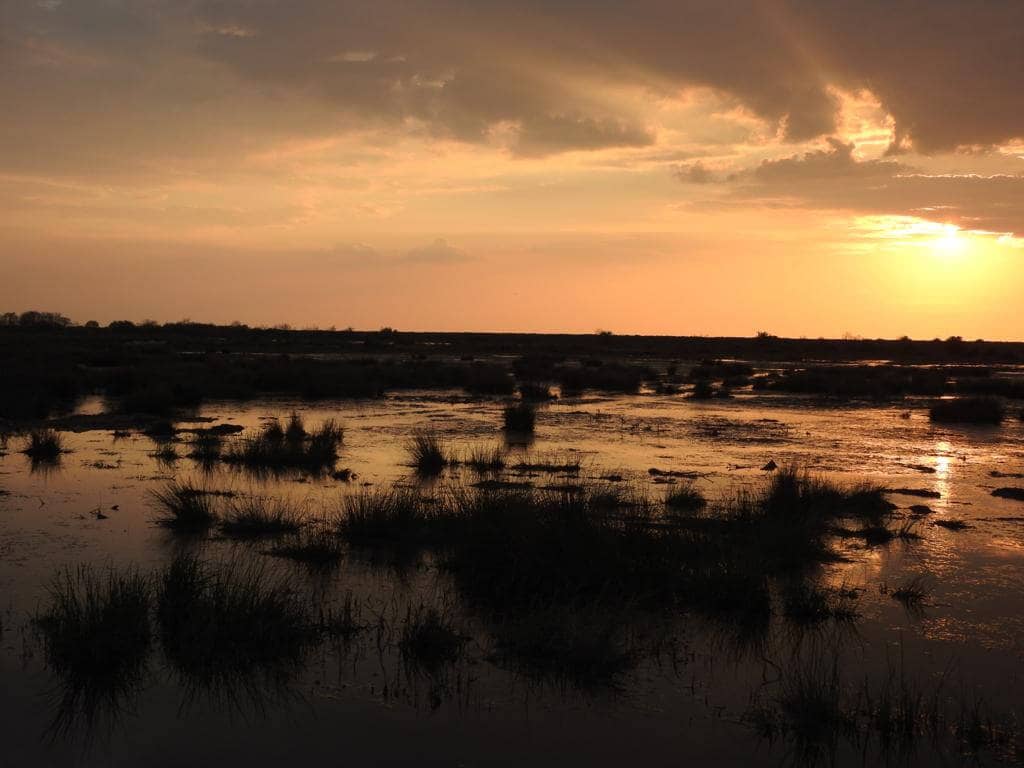 Winter dusk falls early and you might just be thinking of settling down by the fire with a glass of wine. But who says you should stay inside on shorter days? Break your routine and venture into the Twilight Zone. Breathe in the earthy night air on a magical micro adventure by taking a guided walk at Wild Ken Hill marshes.
Caged by electric light, shut away from natural surroundings, we cut ourselves off from a sense of ancient wonder. As the light dies and colour fades, your senses sharpen, clearing away the mental clutter of the day. Spectacular winter sunsets shift into subtle shades of gathering night, transforming familiar landscapes into a whole new world, all silhouettes and purple glimmer.
From the open-air lookout on the freshwater marshes you might see short-eared owls and ghostly barn owls silently quartering the land, hunting for supper, while kestrels and buzzards settle down for bed and marsh harriers put on aerial displays, jostling for top roosting spots. Peregrine falcons hover ominously above duck and waders, chattering out on the silvery Wash. You might hear wigeon whistling and the haunting cry of pink-footed geese, flying home in ribbons across darkening skies.
Henry David Thoreau wrote "Many men walk by day; few walk by night. It is a very different season." And evening walks are good for mind, body and soul, helping you to unwind, boosting immunity and strength, and connecting you with Nature and a good night's sleep.
Day 3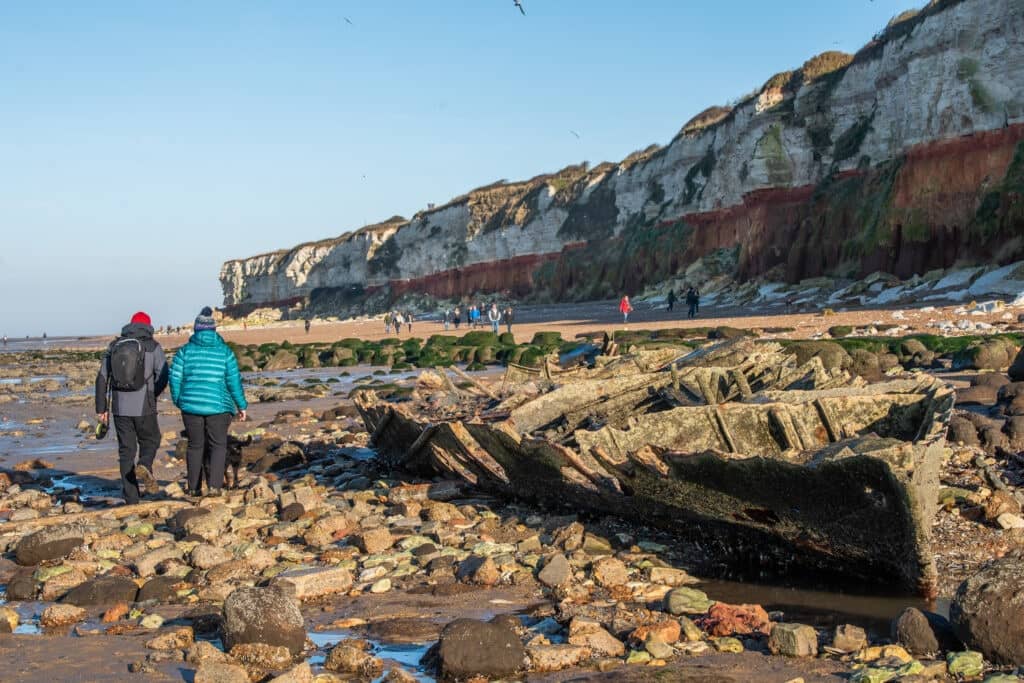 Famed for vast beaches and wild saltmarsh, Norfolk has an amazing coastline  including a rocky cragwhich is  striped like a circus tent.
Hunstanton cliff's eye-catching bands of red, white and burnt orange sedimentary rock featured in the film 'Spencer' (2021). The colours are a joy for photographers, capturing their glowing beauty from this west-facing shore, especially dramatic during stormy sunsets.
A Site of Special Scientific Interest, the stunning stripy cliffs are part of a sweeping chalk ridge that once extended from the Chilterns to Yorkshire. In a fast-paced world, it's calming to experience their slow majesty, knowing those ancient chalk layers accumulated at the steady rate of one foot every 30,000 years.
Chalk is the remains of organisms which once swam in the warm, tropical Cretaceous sea that covered Norfolk between 135 and 70 million years ago. The bottom layer of red brown carrstone is considered to be c.108 million years old and above it is a broad stratum of red chalk coloured by iron pigments and rich in fossils. Fossil hunters may find coccoliths, bivalves, belemnites and even shark's teeth. But be careful! The cliffs are fragile and coastal erosion causes large chunks to fall quickly, so walk well clear of their shadow and stay safe.
And if rock fans think these cliffs look familiar, check your Stranglers albums. The punk band used Hunstanton cliffs as the location for the cover shoot of their aptly named 'Norfolk Coast' album. It's official. Hunstanton rocks.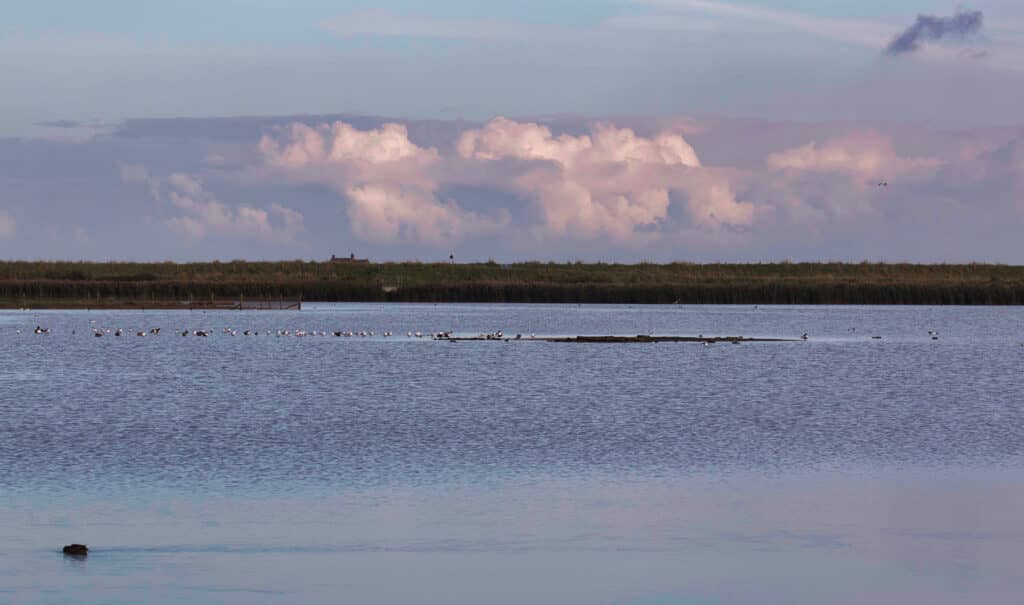 All year round you'll see something special at Titchwell but it is especially renowned for its wading birds, wildfowl and geese. These gather in epic numbers from mid-autumn onwards with the arrival of migrant birds from Scandinavia and Northern Europe. Explore this evocative landscape by booking onto one of the RSPB led experiences. There's a range of options including seasonal exclusives and the possibility of arranging bespoke guided walks.
From woodlands to shoreline, this mosaic of varied habitats creates different homes for nature, all ecologically important for wildlife to thrive. Your guide will introduce you to many of the different bird and animal species that live at Titchwell or visit throughout the year. Listen for the bell-like 'pting' of bearded tits flitting amongst the vast reedbeds, look for delicate ebony and white avocets (the RSPB emblem bird) on the marsh and watch the spring skies for majestic marsh harriers sky dancing overhead. You'll have a chance to stop and look for other key bird species too, without feeling overwhelmed.
This magical, liminal place where land and water merge into salt marsh was once farmland, learn about the history of these landscapes and discover how the RSPB is future proofing the reserve against the impact of climate and coastal change. Before saying goodbye, your friendly and knowledgeable guide will highlight other areas of the reserve for you to explore at your own pace. Come for a walk and stay all day, winter's early sunsets are glorious!
Norfolk is one of the best places in England for winter birding. Nowhere matches this stunning county for variety of migrating birds, vast numbers of wintering wildfowl and rare sightings. RSPB Titchwell contains most of Norfolk's magnificent coastal nature in one place, from graceful avocets and majestic marsh harriers to booming bitterns and bearded tits 'pinging' from the reeds. Titchwell is accessible if you can't manage uneven or muddy tracks, wheelchair friendly hard paths take you from open fields to the coastal foreshore via reedbeds, marshes, lagoons and beach.
The haunting cry of geese fills the winter air, echoing across silver skies while the marshes ring with the whistles of wigeon and teal. You might even see elusive otters or busy water voles. It's a place of constant change, fascinating all year round.
Head through woodland from the car park towards the visitor centre. A steaming coffee will warm you on your way through new worlds of discovery! Follow the boardwalk to explore the marshy woodland carr at the edge of the reedbeds, then head to the main path where reedbeds give way to freshwater lagoons full of sound and movement. Shelter in accessible hides to watch birds dip feeding over the water. Then pass brackish lagoons to tidal mudflats and a sweeping expanse of sand, sea and sky. Listen for the calls of oystercatcher, dunlin, or curlew. Immersed in nature's wild winter, it feels like you're on the edge of the world. And then, head back for cake!
If you fancy creating your own itinerary for a day trip to Norfolk or a longer visit, it couldn't be simpler. Just go to Search Activities and select from our wide range of free and paid-for experiences, saving any that capture your imagination with the click of a button.
Once you've finished, you'll find all the information stored in My Favourite, where you can drag and drop activities to create your own day-by-day itinerary! You can download this to a calendar and even share it with friends.