People who rush through West Norfolk on the way to tourist hotspots are missing one of the prettiest corners of England. Discovering little-known gems in Britain is a traveller's joy, so here's a relaxed three-day itinerary to help you get acquainted with this beautiful underrated part of the UK. Stay in unique accommodation, learn heritage rural crafts and discover this region's surprising connections to the rest of the world. From colonial America to royal Russia via heroic sea voyages and heritage railways, you'll soon love West Norfolk as much as the lucky locals.
Day 1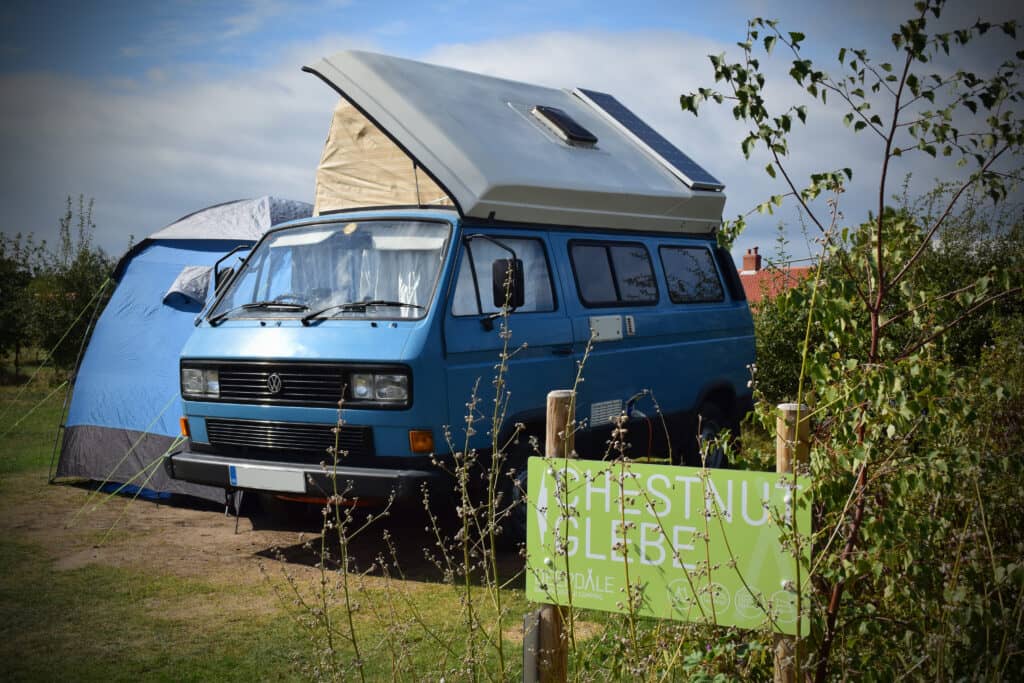 Burnham Deepdale is stunning in every season. Geese call in the pink glow of winter evenings. Salt marsh reeds whisper on a fine spring morning. Autumn leaves twirl like dancers in golden woodland glades. And all year the stars' brilliance is truly awe-inspiring. Wild creatures are busy everywhere, yet few people are here to witness them in the year's quiet times. Areas of Outstanding Natural Beauty aren't always renowned for budget holidays but you can find low cost stays on the magical North Norfolk Coast. Deepdale Farm gets it right, perfect for exploring the Norfolk Coast Path and hugely popular with kite surfers, bird watchers, walkers, cyclists and all outdoor enthusiasts. It's also home to atmospheric open air theatre, music festivals, conservation volunteering days on the regenerative organic farm, rural skills courses and more.
Open all year, including Christmas and New Year, the hostel rooms are restored 17th century barns, around a partially covered old stable courtyard, perfect for autumn barbeques and 100% of the electricity is generated from renewable sources. There's a campsite too, for romantic stargazers. Next door, Deepdale Café, serves fantastic breakfasts and at Dalegate Market there are shops, a supermarket and pop-ups changing weekly. Two lovely pubs, The Jolly Sailors and The White Horse, are an easy stroll up the road after an evening of local beers and superb seafood. The hostel is accessible by local Coasthopper bus plus there are hire bikes on site, so you can savour this beautiful coast car-free.
Explore the atmospheric Norfolk coast by bike, cycling through unique landscapes in this Area of Outstanding Natural Beauty with a surprisingly radical past. Follow the ribbon of the road weaving round salt marsh, rivers and beach, past knapped flint cottages and ancient ruins, down winding lanes into pretty market towns and through majestic forests. Norfolk's curves are gentle, but its history is fierce. You'll be cycling the wake of warrior queens and rebel heroes. And there are plenty of great pubs and cafés to refresh your legs along the way!
The Bike Hire Centre at Deepdale Camping & Rooms has some of the best quality bicycles in North Norfolk. Located close to the National Cycle Network, it also has an award-winning campsite in walking distance of two nationally acclaimed pubs, The Jolly Sailors and The White Horse. And there's a backpackers hostel open all year round, including Christmas and New Year. With easy access to the beautiful North Norfolk Coast and surrounding countryside, Burnham Deepdale the ideal base for getting acquainted with this unforgettable region.
Free route maps are available, as is plenty of excellent local knowledge! All bikes come with a strong lock, pump, repair kit and helmets. Hire rates are very competitive and flexible, with group rates and special offers for longer rentals. Deepdale is a supporter of Sustrans, which promotes of cycling across Norfolk.
A fun, healthy way to get out and about, cycling is ever more popular, so it's definitely advisable to book in advance.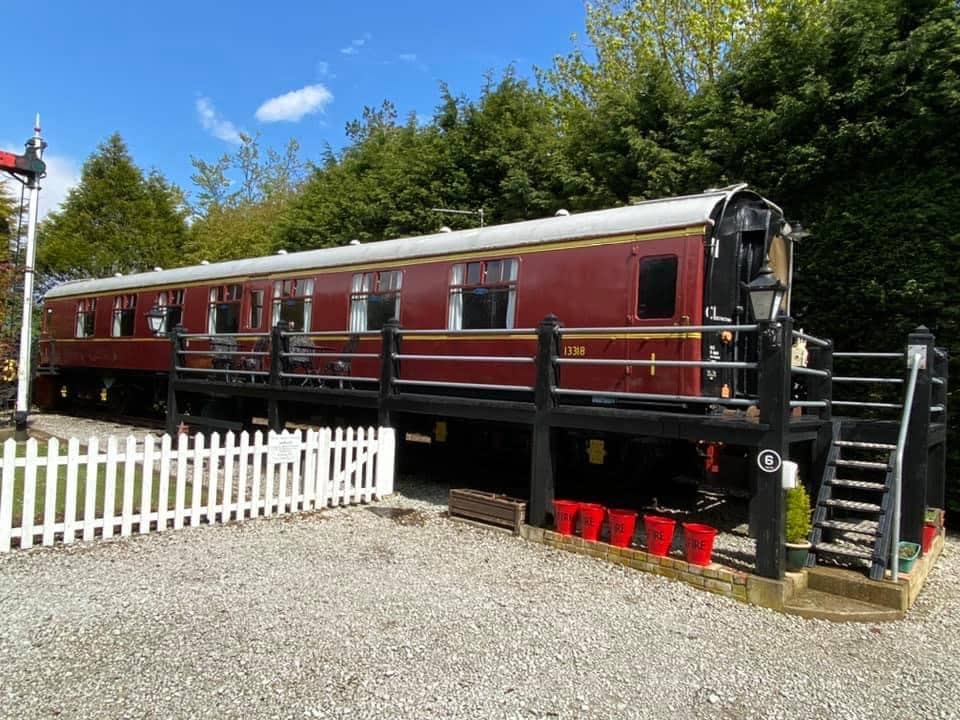 Ignore the timetable. Heacham Station turns back the clock for rural railway nostalgia at its most romantic. The last train left the platform on 3rd May 1969 but don't worry, you haven't missed your stop. The tracks might have gone, but this pretty English station endures. Once part of the Great Eastern Railway (King's Lynn to Hunstanton Line) it's now a first class holiday destination celebrating the golden age of travel.
Snuggle up in the cosy original Victorian Waiting Rooms (sleeps 2) or step on board the beautifully restored 1960s Railway Carriage (sleeps 4). Dream of clandestine meetings, mysterious happenings or maybe the adventures of a certain boy wizard. Muggles should bring their own chocolate frogs!
This secluded piece of locomotive heritage in the West Norfolk village of Heacham promises to make you smile. Just a few minutes' walk from the beach, it's right next door to The West Norfolk Pub, where the restaurant is in Heacham Station's original Railway Goods Shed.
Trainspotters might like to know the coach is a Mark I First Class Railway Carriage. Built at Swindon in 1962 she served passengers on the West Coastline until 1986, then becoming part of the Motorail Inter City Charter Unit. Eventually acquired from the Shackerstone Railway the proud old carriage now stands on specially laid track, resplendent in original British Rail maroon livery, complete with all insignia. A must for film fans, if you love Before Sunrise or Agatha Christie, you won't want this to be a Brief Encounter.
Day 2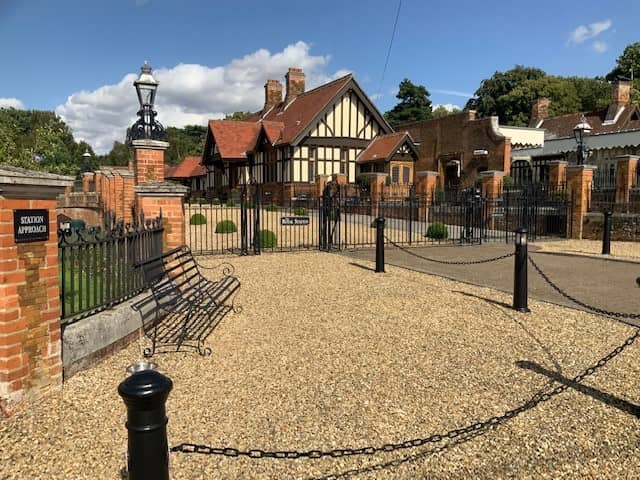 Explore a historic Royal station, 5 miles from King's Lynn on the North Norfolk coast.
A jewel in the crown of train travel's golden age, kings and queens, aristocracy and dignitaries have all passed through Wolferton Station on their way to Sandringham. It's even said that the mysterious Russian mystic, Grigori Yefimovich Rasputin turned up, urgently seeking an audience with the King. The short-sighted culling of Britain's railway network, thanks to the infamous Dr Beeching, sadly means trains no longer run to this once busy station. The line was planned by Henry L'Estrange Styleman Le Strange to bring holidaymakers to Hunstanton and in its heyday 20 trains passed through daily each way, taking day trippers to and fro. With a little imagination you can almost hear them chattering, dressed in their glad rags, excited for a first glimpse of the sea and the prospect of fun and games on the sand. Transport yourself to this bygone age at the Victorian station museum where Royal luncheons were sometimes held in special occasion rooms.
Sir John Betjeman, poet and lifelong railway enthusiast who revelled in Norfolk's church-dotted landscape, also visited Wolferton and recorded his journey there with British Transport films and BBC East Anglia in a charming ten-minute black and white film 'John Betjeman goes by Train', available from the BFI. Now restored as a family home, by prior arrangement it's still possible to explore Wolferton's beautifully maintained platform and grounds.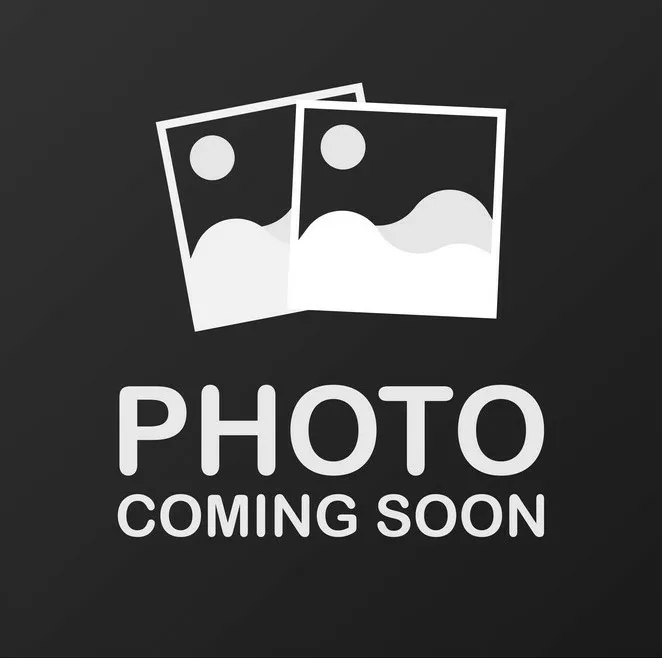 Which famous woman links the ancient seaside village of Heacham in Norfolk with Jamestown, Virginia in America? She has several names including Matoaka, Princess Matoika and Rebecca Rolfe. But you might know her as Pocahontas.
Known for saving the life of captured English adventurer Captain John Smith in 1607, this favourite daughter of Chief Powhatan later married John Rolfe, a gentleman farmer from Heacham. A spirited young woman – Pocahontas means 'little mischief' – what must she have made of John's Norfolk home when she came to stay here in 1616?
It's said she planted the mulberry tree still standing in the grounds of Heacham Manor (now a hotel) from seeds brought from the homeland she never saw again. After 10 months in England, on the eve of sailing home to Virginia, she died at Gravesend aged 20. Her story was told in the Disney movie, a controversial version of the myth that's kept Pocahontas alive in our minds for centuries. Romanticised perhaps, yet the real Pocahontas has become a symbol for peace and goodwill between cultures, celebrated by a memorial in Heacham village church.
The circular walk from Heacham seafront follows the footsteps of America's early English settlers, which is why there's a waterfront city in Virginia, USA called Norfolk. The area's scattered with places named after King's Lynn, like the Lynnhaven River whose waters flow into the Chesapeake Bay and merge with Atlantic Ocean tides which once carried a peace loving Princess to Heacham.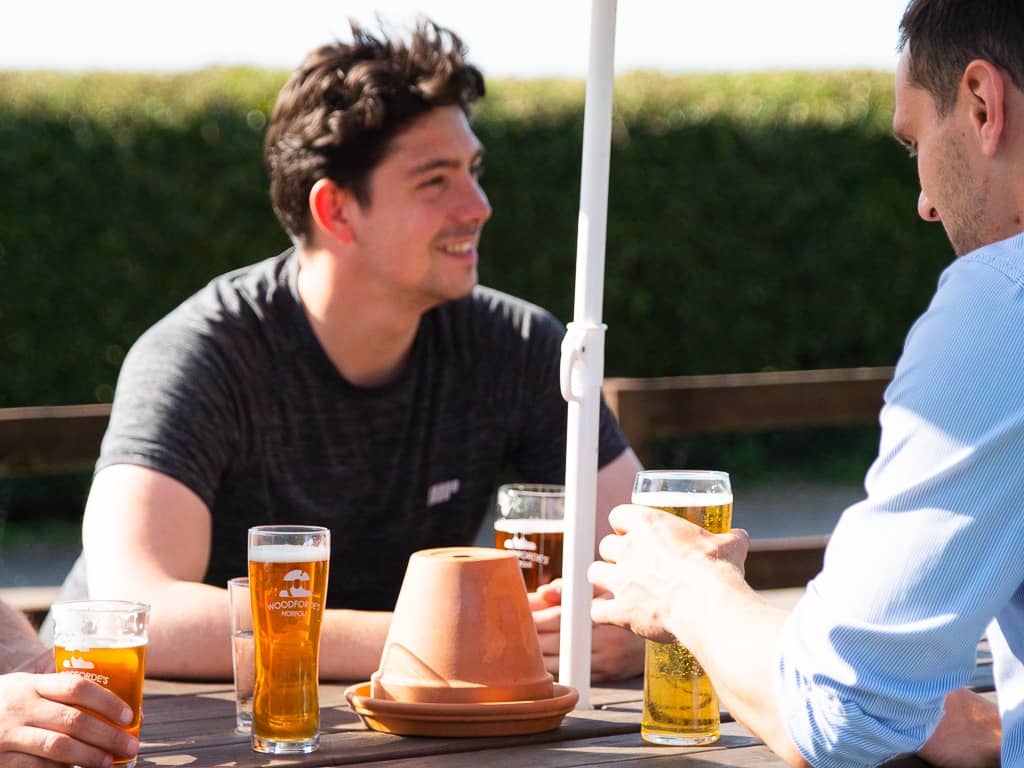 If you admire the Admiral, walk in Lord Nelson's footsteps and have a drink in his local. The Lord Nelson is a beautiful, traditional pub steeped in history, standing majestically near the North Norfolk coast on the edge of Burnham Thorpe where Horatio Nelson was born. And this was once The Plough, a taproom where young Nelson drank and dreamed of a career in the British navy. Renamed after Nelson's victory in the Battle of the Nile, it's an incredibly cosy place, with original snug bars and wood burning stoves, the quintessential winter pub. The look of Nelson's time has been preserved and refined, with wooden settles (including one on which the Admiral sat) and the same stone floors he walked on sensitively restored. There's plenty of Nelson memorabilia on the walls too. With local ales from Woodforde's Brewery tapped from the cask and a fabulous menu celebrating the rich variety of Norfolk's local seasonal produce, it's a wonderful place to stop for lunch when you're out exploring the beautiful Burnhams.
History buffs might enjoy an afternoon on the trail of this area's most famous son. Visit All Saints Church, opposite The Lord Nelson pub where Nelson's parents and brother and sister are buried and the altar, rood screen and lectern are made with timbers donated by the Admiralty from Nelson's flagship, the HMS Victory. There's plenty more to discover too, before a night in the pub, snug by the fire instead of somewhere out there on the wintry sea.
Day 3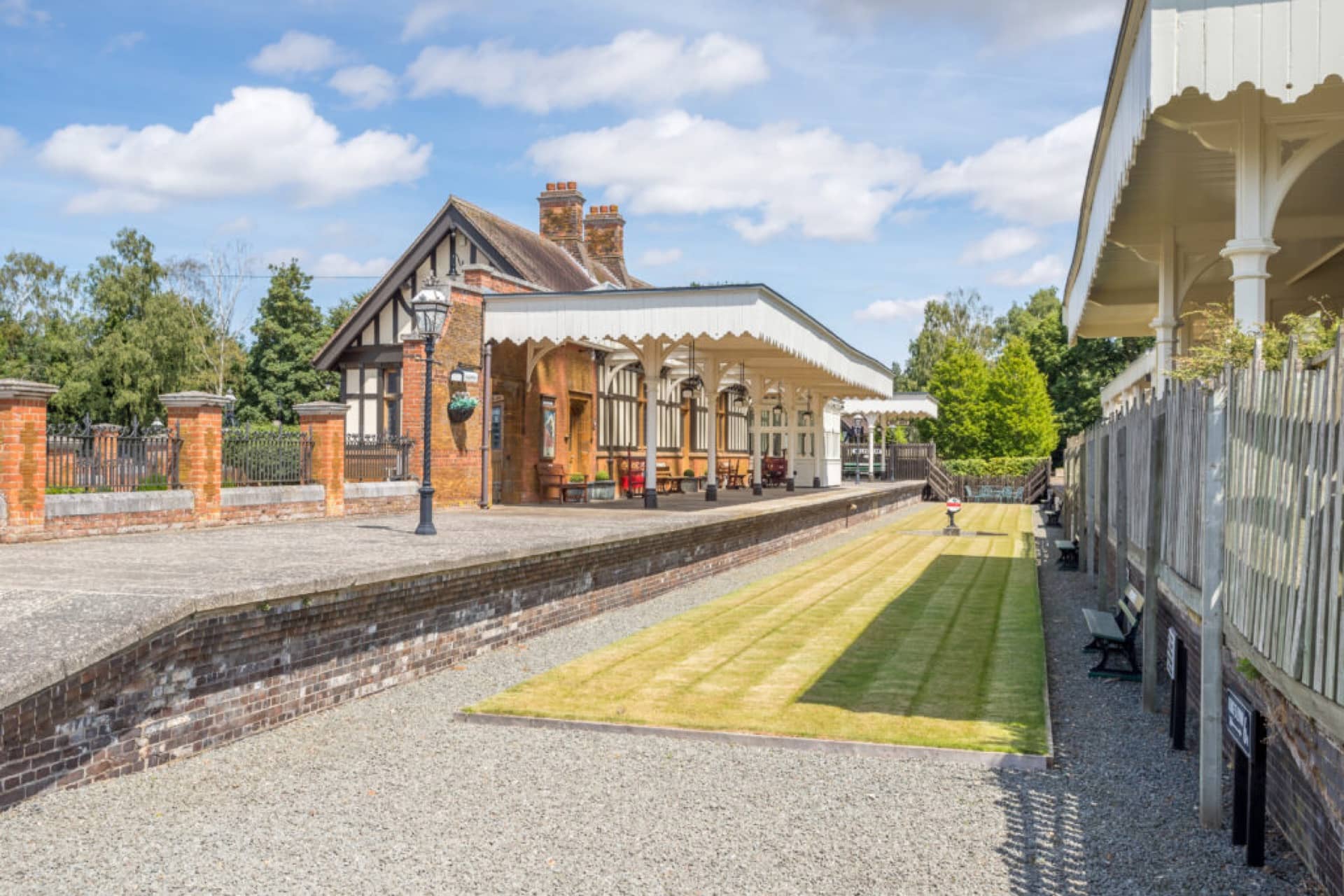 The Royal Estate at Sandringham is a place for intimate family gatherings and also for welcoming important visitors, such as Tsar Nicholas II, Monarch of all Russia. He was staying with King Edward VII when they decided to take a break from shooting parties, give the bodyguards an afternoon off and go for a private stroll through the Norfolk countryside.
Deep in conversation, they got completely lost. Trudging up a muddy cart track, what a relief to see a horse-drawn cart appear! But the driver, a local tradesman, really didn't fancy going all the way to Sandringham. Helpfully, he said if they jumped in the back of the cart he'd give them a lift to North Wootton station. They could sort themselves out from there.
Wolferton, the station serving Sandringham, was only 3 miles away, just up the track. They were on the train, nearly home and no doubt anticipating a hot bath and a large brandy. The conductor came bustling through the carriage. 'Tickets please!' Awkward! Royalty carries no cash so the king explained he had no money for a ticket. The conductor was having none of it and insisted the men purchase tickets like everyone else. Somewhat embarrassed, Edward is reputed to have exclaimed: 'But I am the King of England and this is the Tsar of Russia.'
'Pleased to meet you,' replied the guard, 'and I am the Archbishop of Canterbury. Tickets please!' Perhaps he didn't recognise them. What do you reckon?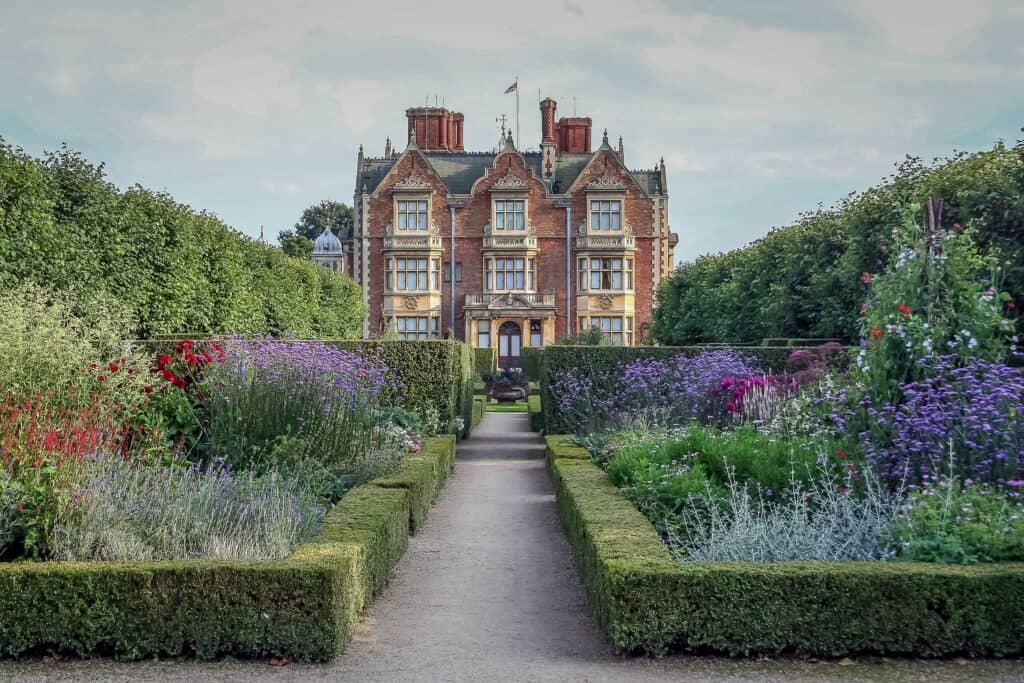 This Exclusive Access Tour, in the company of a knowledgeable guide, brings the true history of this magnificent Royal Estate to life. Begin on board an electric buggy, taking you around significant areas of the beautiful 60 acre gardens. Then head on further into the private Walled Garden, not normally open to visitors.
Moving into the House, bought by Queen Victoria for the Prince of Wales in 1862, you'll visit all eight of the downstairs rooms including the Dining Room where the Royal Family sits down for Christmas lunch together. Sandringham is where the Queen traditionally spends the festive period, arriving in December and staying until 6th February, a date chosen in memory of the Queen's father, King George VI, who died that same day in 1952.
You'll see beautiful collections of porcelain, jade, rose quartz, silver Russian gilt and bronzes, family portraits and photographs, walking through rooms decorated in the epitome of Victorian and Edwardian style. In the Ballroom, sample Sandringham gin, wine or apple juice and finish your tour with a delectable Sparkling Wine Afternoon Tea inspired by the Sandringham Estate. A truly unique day out.
If you fancy creating your own itinerary for a day trip to Norfolk or a longer visit, it couldn't be simpler. Just go to Search Activities and select from our wide range of free and paid-for experiences, saving any that capture your imagination with the click of a button.
Once you've finished, you'll find all the information stored in My Favourite, where you can drag and drop activities to create your own day-by-day itinerary! You can download this to a calendar and even share it with friends.