For over 900 years Norwich has been a literary city. All Norfolk buzzes with revolutionary thought and faith in the world-changing power of words. So #Booktok, are these radical women on your #bookshelfie? From original medieval mystic blockbusters (take a bow Julian of Norwich & Margery Kempe) to Fanny Burney's comedy of manners, trailblazing for Jane Austen and onward to Sally Rooney's Normal People. Step forward rural chroniclers Anna Sewell, Florence Wadlow and Mary Hardy and hats off to Amelia Opie, poet and abolitionist. Experience 'herstory' through the eyes of Norfolk's women writers, must-reads for the coolest walking book clubs.
Day 1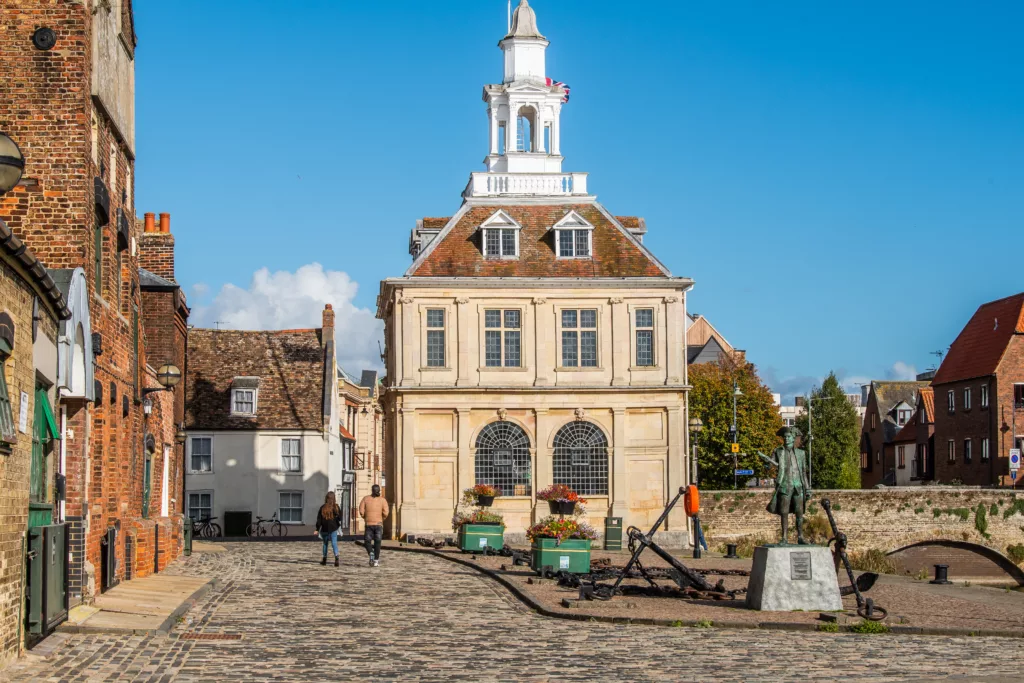 Who is the 'Mother of English fiction'? Virginia Woolf declared it was Fanny Burney.
Born in King's Lynn in 1752, Fanny is noted by a plaque on the wall at 84 High Street. She was baptised in the impressive St Nicholas chapel where ceiling angels gazed at the infant writer who would one day be commemorated at Poets' Corner in Westminster Abbey. Visit St Nicholas', sit on a carved bench and open one of her books. Perhaps in this beautiful space, with her witty words in your hands, you'll be inspired to write too.
After all, it was Fanny's comic observation of character and manners that paved the way for novelists like Jane Austen and Wodehouse. But her first novel was published anonymously, in 1778. Even Fanny's father didn't know the author of 'Evelina, or, A Young Lady's Entrance into the World' was his own daughter. Although at the centre of brilliantly artistic social circles, a woman publishing her work was still an astonishingly radical act. Yet when her identity was revealed, bookshops couldn't keep up with demand.
In 1760 the family moved to London where Fanny became the Queen's 'Keeper of the Robes'. Her lively diaries are a rich historical resource, giving a female perspective of major political events, court life (including George III chasing her round the gardens) and a wince-making account of her mastectomy, performed with no anaesthetic by Napoleon's doctor.
She died in 1840, forever a trail-blazer for women writers and shrewd social satirists.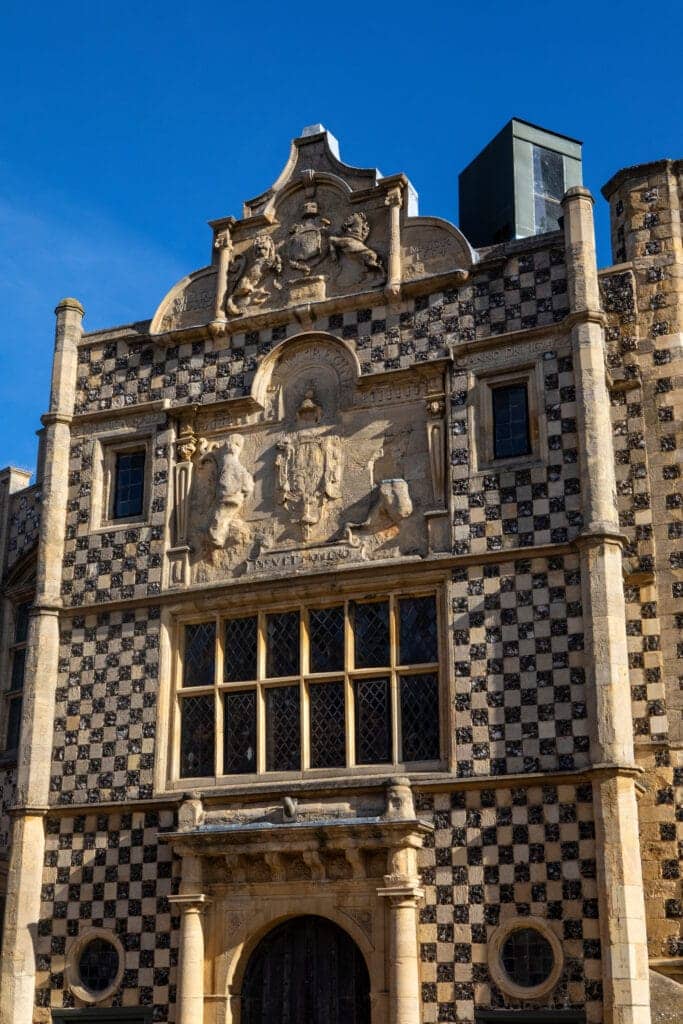 Wife, mother and businesswoman. Sounds like an average Instagram bio. But Margery Kempe was no average woman. Born in King's Lynn (then Bishop's Lynn) around 1373 she was also a pilgrim, visionary and author of the earliest surviving autobiography in English. The Book of Margery Kempe recounts in vivid, candid detail the madness that followed giving birth to her first child when she was about 20, very likely the first recorded account of postpartum depression and psychosis. But this was the 14th century so hallucinatory encounters with devils, demons, the Virgin Mary and Christ were expressed through the lens of a fervently religious society and Margery felt called to the spiritual life. In 1413 she visited the anchoress and Christian mystic, Julian of Norwich, took a vow of chastity (after having 14 children) and then set off on a pilgrimage to Jerusalem, followed by a second to Santiago de Compostela. A courageous, unorthodox woman, she was often accused of heresy yet refuted all false charges against her armed with an extraordinary knowledge of theology. All the more remarkable for a woman who dictated her extraordinary memoir, being unable to read or write.
Find out more about Margery at the fascinating Stories of Lynn Museum. Also on display are town treasures such as the beautiful King John Cup, a 14th-century drinking vessel, lavishly decorated in gilt and enamel, a very rare example of a secular medieval cup.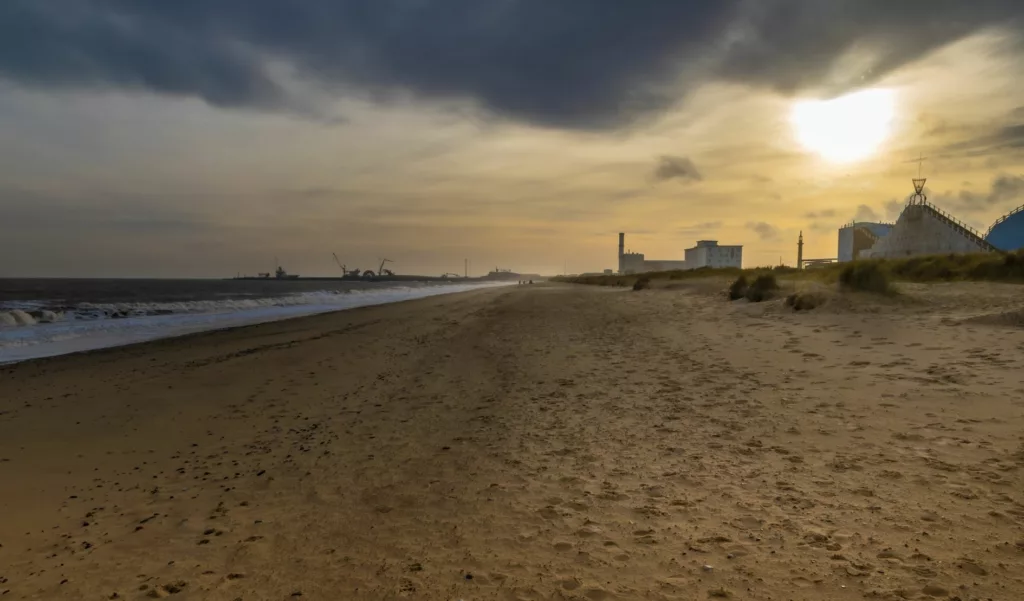 Female experience and domestic insights are strangely lacking from history. Unless you have a fantastically detailed document like the diary of Mary Hardy.
Mary compiled her log of everyday events over 36 years from 1773 until two days before her death in 1809, creating an extraordinary record of ordinary life. Over 4 volumes, 500,000 words cover the weather, household comings and goings, births and deaths, marriages, illnesses, accidents and bankruptcies. She wrote about workforce gatherings, boxing and wrestling matches, tithe meetings, elections, child-rearing, gardening and coming-of-age dinners.
Mary (born 1733) married William Hardy from East Dereham. They took over the lease of a maltings, brewery and small farm at Coltishall, involved in everything from sowing hops to delivering barrels. It's here the diary begins, in a small rented house by the River Bure, three weeks after their daughter was born. Lie on the river bank and let the diaries take you back in time.
In those days the Bure was busy with keels and wherries, sailing from Great Yarmouth deep inland to Aylsham Staithe, once a bustling landing stage. Over 1000 boats a year carried cargo from the sea to Aylsham, a market town made prosperous by trade. One wherry was the 'William & Mary', belonging to the Hardys, plying their business along the waterways, carrying hops, coal, barrels and bricks.
In 1781 the Hardys moved to the grander Letheringsett Hall near the north Norfolk coast, where they now lie, peaceful in the family vault at Letheringsett churchyard.
Day 2
Historical documents rarely reflect servants' voices. Get the below-stairs low down from Florence Wadlow, a kitchen maid who worked at Blicking Hall in the 1930s.
Her charming memoir 'Over a Hot Stove: A Kitchen Maid's Story' is a must-read for fans of Downton Abbey and Upstairs, Downstairs, although such programmes didn't impress Flo. When she died in 2013, The Daily Telegraph quoted her as saying: 'They have got it wrong. They should have talked to people like me.'
Flo was born in 1912 in West Ham, London. Her life in domestic service began aged 16 as a kitchen maid in South Kensington. Rising quickly through the ranks, by 23 she was taken on as a cook for Lord Lothian, Blicking Hall's last private owner, cooking for the Astors, Queen Mary and Prime Minister Stanley Baldwin, who stayed at Blickling during the 1936 abdication crisis. Flo recalled his wife, Lucy Baldwin, tipping her a pound, nearly whole week's pay in those days! When Lord Lothian was appointed Ambassador to Washington, Flo moved to cook for the Bulwer-Long family at Heydon, where she met her husband Robert Wadlow.
Blickling Hall is now a National Trust property and Flo's fourth floor bedroom is recreated just as she'd have known it. Heydon Hall is a private home, but you can explore the immensely pretty village where Flo once walked with her beau. Stop for a pint at The Earle Arms or book a luxurious cream tea at the delightful award-winning Heydon Village Tea Shop.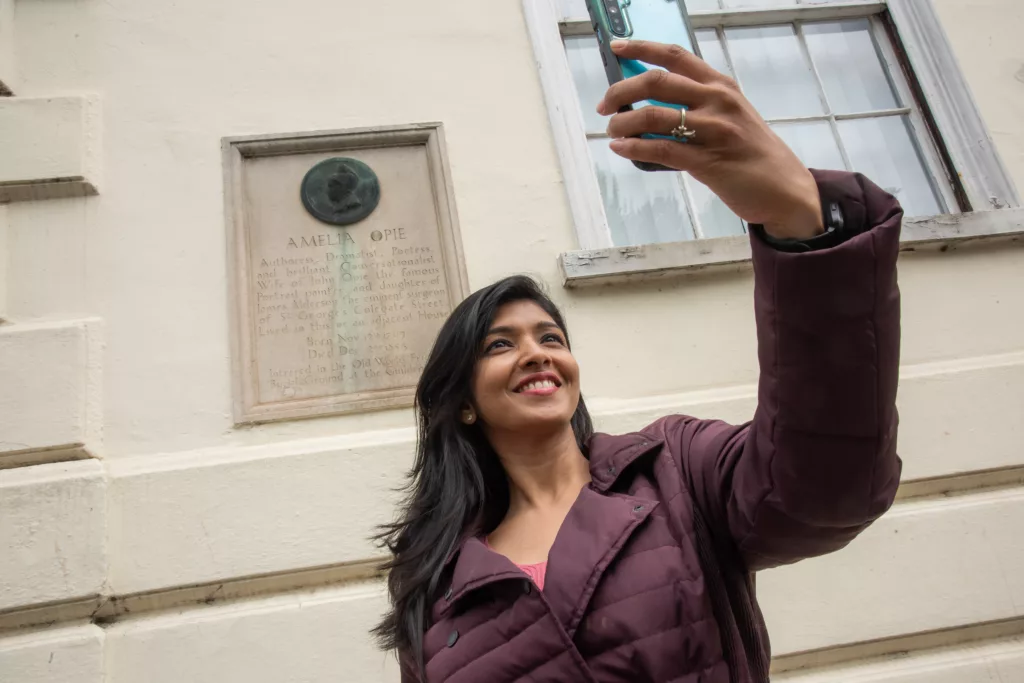 Just off Castle Meadow on 22 Opie Street in Norwich there is a plaque celebrating Amelia Opie. You can see her statue above street level, a vivacious, free-thinking woman who published novels, wrote poetry, and fought the horrors of the slave trade.
Amelia was born in 1769, only daughter of James Alderson, a physician with links to the Norwich reform movement. Living in London she associated with radical political circles alongside Mary Wollstonecraft and William Godwin whose daughter, Mary Shelley, wrote 'Frankenstein'.
In 1798 she married artist John Opie who encouraged her novel and poetry writing. Her most famous book is 'Adeline Mowbray' (1804) the story of an unconventional woman clashing with society's expectations. Many of the heroine's experiences are based on those of Mary Wollstonecraft.
After John's death in 1807 Amelia returned to Norwich, renewing her friendship with the Gurneys, a prominent Quaker family. She dedicated the rest of her life to philanthropic projects, visiting workhouses, hospitals and prisons and promoting a refuge for reformed prostitutes. She worked with Anna Gurney to establish the Norwich Ladies' Anti-Slavery Society and was one of the few women to attend 1840's World's Anti-Slavery Convention. Earnest and driven, by all accounts she was also a merry soul who in old age raced a friend in her wheelchair at the 1851 Great Exhibition.
She died in 1853 and is buried in Gildencroft Quaker Cemetery in Chatham Street, one of the 'profane and opinionated' Quaker women remembered by Rosie's Plaques.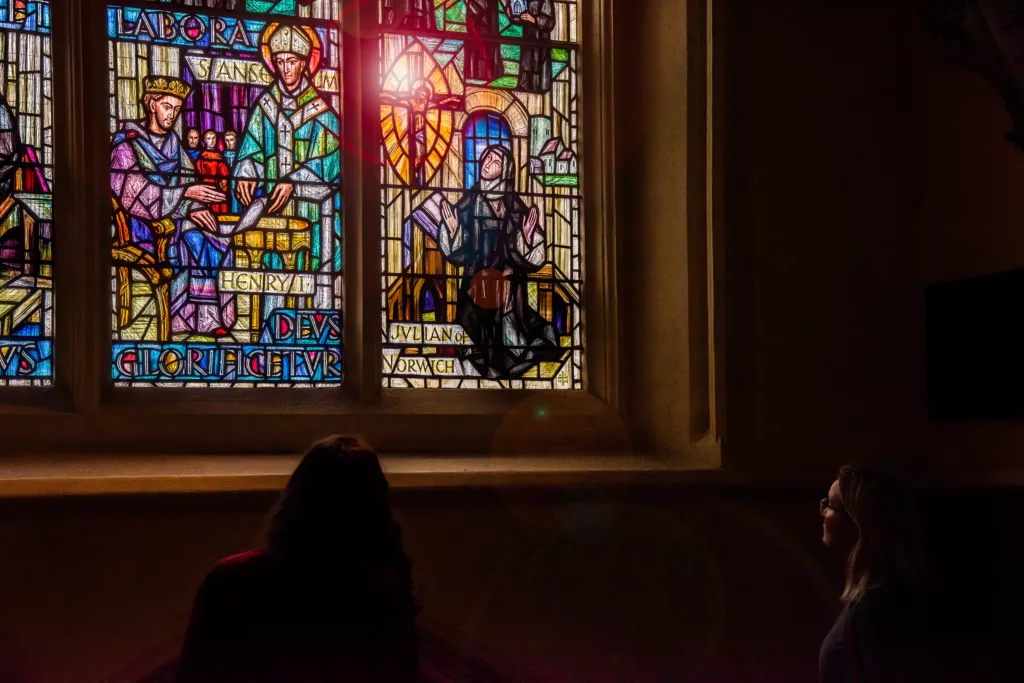 Julian of Norwich certainly understood social distancing. A compassionate medieval mystic born around 1342, she's the author of the first surviving book written by a woman in English. Revelations of Divine Love is a unique blend of orthodoxy and innovation, including passionate descriptions of her visions of the crucified Christ. Contrary to religious doctrine of the time she wrote that God should be seen as all-loving, rather than all-powerful. Pretty revolutionary in a world controlled by patriarchal domination.
Mentioned as a spiritual counsellor in the The Book of Margery Kempe, it's through her own writing we know the woman known as Julian of Norwich. We're not even sure if Julian was her given name, or one she took from the church of St Julian in Norwich. One of the oldest churches in the city, it's here she lived in solitude for 40 years as an Anchoress, remaining in a cell adjoining the church. Prudent, as during her lifetime the country was devastated by contagious waves of the Black Death. In modern Covid times, her calm optimism exhorts us to keep the faith that 'All shall be well and all shall be well, all manner of thing shall be well'.
Although Julian's cell was destroyed in the Reformation, a chapel is built on the original foundations. Walk along the River Wensum to Cathedral Close. At the West Porch of Norwich Cathedral you'll find a contemporary statue of Mother Julian by sculptor David Holgate, a remarkable woman still watching over Norwich.
Day 3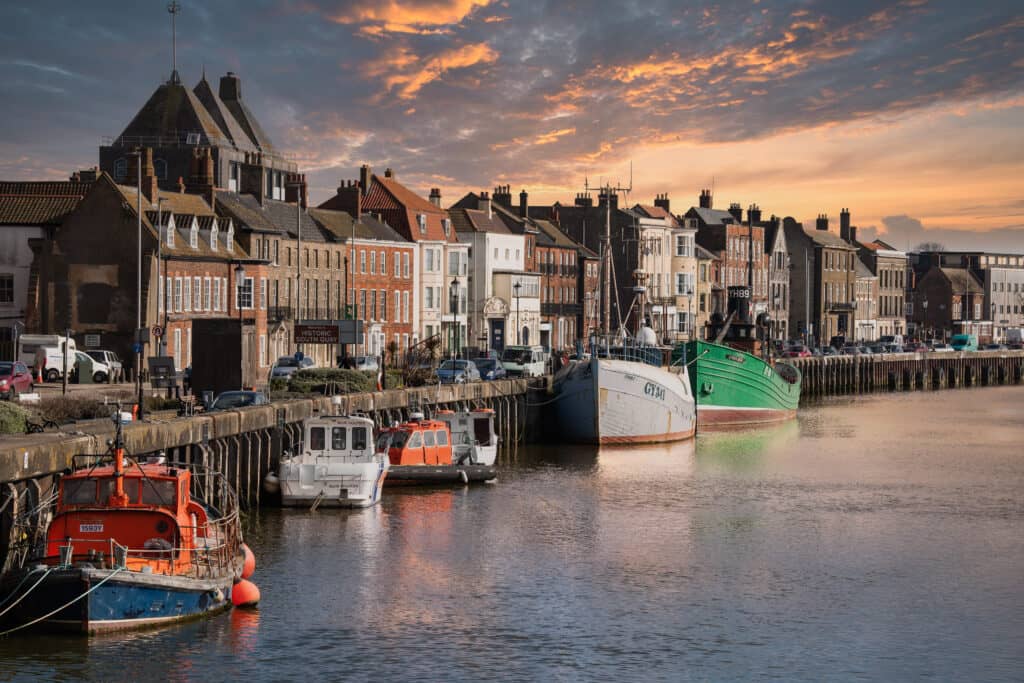 Anna Sewell wrote only one book. Published by Jarrolds of Norwich in 1877, this beloved story has never been out of print. Translated into over 50 languages, it's sold more than 50 million copies and been filmed and televised many times. It is, of course, Black Beauty.
Born in Great Yarmouth on the Norfolk coast in 1820, Anna was home schooled while her parents moved around seeking work. Painfully disabled due to a teenage accident, she needed a pony and trap for mobility and developed a deep empathy with horses. So much so, her book was written in Black Beauty's own voice. Placing the reader in the body and mind of a horse gives Anna's progressive plea for compassion a lasting power, still packing a huge emotional punch.
A great children's classic, Black Beauty; His Grooms and Companions, the Autobiography of a Horse was originally intended as a guide for people who worked with horses "to induce kindness, sympathy, and an understanding treatment". Anna had witnessed Victorian England's animal cruelty and particularly hated 'bearing reins' which forced carriage horses to arch their heads so fashionably high they could barely breathe.
Mostly bedridden with declining health, Anna took six years to complete Black Beauty, dying five months after publication. The horses pulling her funeral cortege had the bearing reins removed. Partly due to the outcry raised by Anna Sewell's novel, their use was eventually discontinued.
You can visit Anna's birthplace, now a sweet tea room, near St Nicholas on Church Plain.
If you fancy creating your own itinerary for a day trip to Norfolk or a longer visit, it couldn't be simpler. Just go to Search Activities and select from our wide range of free and paid-for experiences, saving any that capture your imagination with the click of a button.
Once you've finished, you'll find all the information stored in My Favourite, where you can drag and drop activities to create your own day-by-day itinerary! You can download this to a calendar and even share it with friends.