The Black Horse and Great Yarmouth Kippers
Great Yarmouth is a must for anyone's Top Ten greatest seaside towns in Britain. With shoals of history, this salty old queen of the sea is a true survivor. An ancient fishing port, made prosperous by merchant traders turned trendy Victorian holiday resort, Yarmouth's pleasures go beyond the vast beach and gloriously glitzy Golden Mile. Discover hair-raising stories of crime and punishment through the ages, the birthplace of Anna Sewell, author of the influential classic Black Beauty and the fabulous Time & Tide Museum where the oaky scent of smoked kippers brings the town's vibrant history to life.
Day 1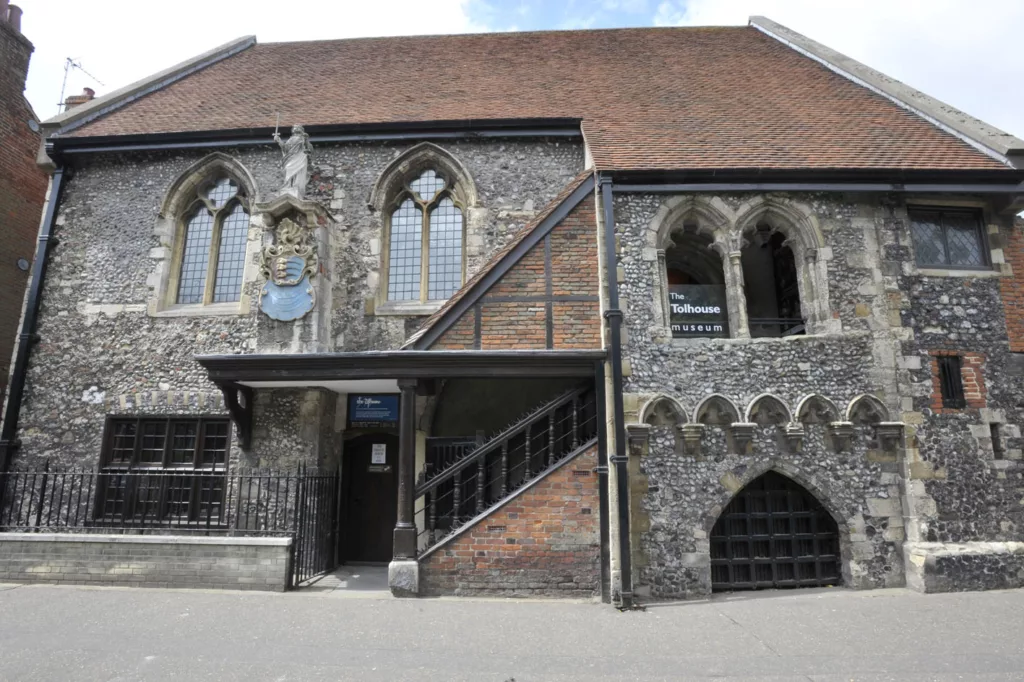 A few minutes walk from Great Yarmouth's historic South Quay there's a building with an eclectic past. Strangely out of place in the modern streets, Tolhouse Gaol has stood in the coastal town for around 800 years, home to a long history of desperate men and women.
Originally a rich 12th century merchant's house, it was built to impress. The robust stone walls, carved doorways and arched windows tell a story of the owner's success and status. Over the years it passed into the hands of the the town administrators, transforming into one of Great Yarmouth's most important civic buildings and one of the oldest prisons in the country. It was first used as a courtroom, then a town gaol complete with the notorious 'hold', as the miserable dungeon was known. Its walls have borne witness to riots and rebellions and heard the despairing pleas of those accused of witchcraft, piracy, theft,  smuggling and murder. After a turn as the local police station, Tolhouse Gaol became a museum in 1880, surviving two bomb blasts during the Second World War.
Today the Tolhouse Gaol tells the hair-raising story of crime and punishment through the ages in Great Yarmouth. It's normally closed for the winter, but its unique exterior is still worth a visit and out-of-season Yarmouth is wonderfully atmospheric for artists and photographers. And if you're looking to hire an unusual heritage venue full of character and stories, definitely consider booking the Tolhouse Gaol.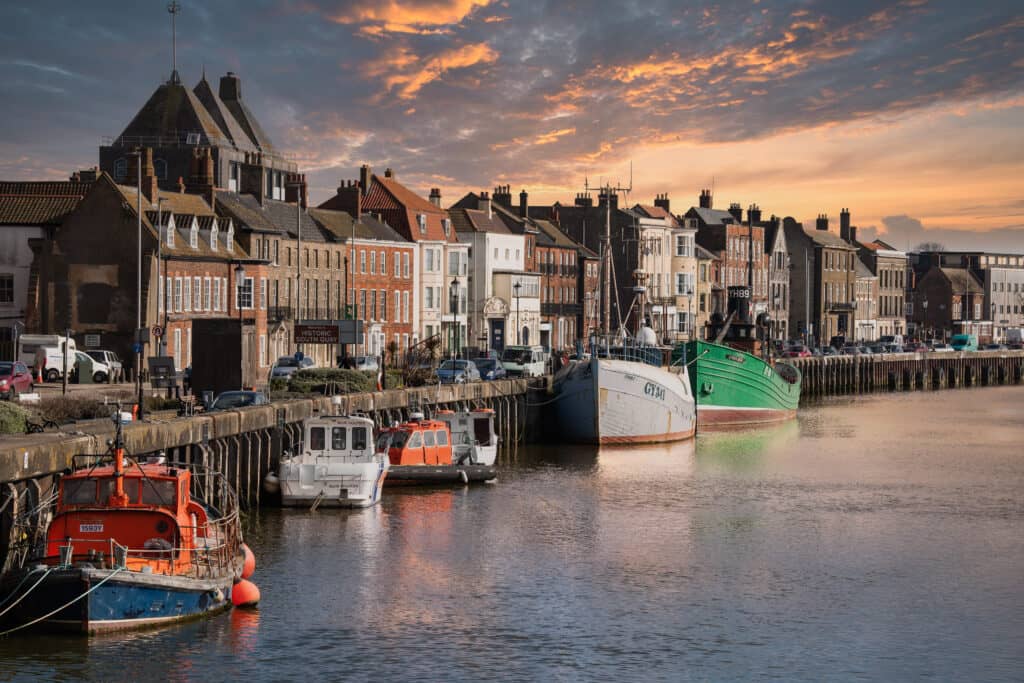 Anna Sewell wrote only one book. Published by Jarrolds of Norwich in 1877, this beloved story has never been out of print. Translated into over 50 languages, it's sold more than 50 million copies and been filmed and televised many times. It is, of course, Black Beauty.
Born in Great Yarmouth on the Norfolk coast in 1820, Anna was home schooled while her parents moved around seeking work. Painfully disabled due to a teenage accident, she needed a pony and trap for mobility and developed a deep empathy with horses. So much so, her book was written in Black Beauty's own voice. Placing the reader in the body and mind of a horse gives Anna's progressive plea for compassion a lasting power, still packing a huge emotional punch.
A great children's classic, Black Beauty; His Grooms and Companions, the Autobiography of a Horse was originally intended as a guide for people who worked with horses "to induce kindness, sympathy, and an understanding treatment". Anna had witnessed Victorian England's animal cruelty and particularly hated 'bearing reins' which forced carriage horses to arch their heads so fashionably high they could barely breathe.
Mostly bedridden with declining health, Anna took six years to complete Black Beauty, dying five months after publication. The horses pulling her funeral cortege had the bearing reins removed. Partly due to the outcry raised by Anna Sewell's novel, their use was eventually discontinued.
You can visit Anna's birthplace, now a sweet tea room, near St Nicholas on Church Plain.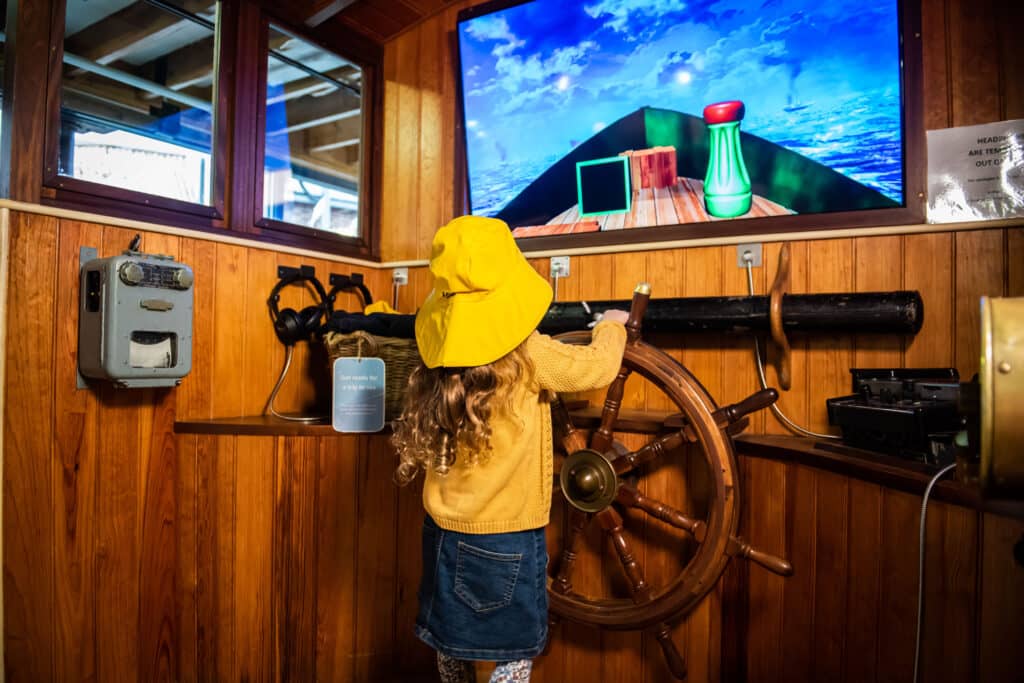 At the award-winning Time and Tide museum you can smell history. Charles Dickens called Great Yarmouth 'the fishiest town in all England' and here you'll discover why.
Great Yarmouth's rich maritime heritage is brought vividly to life in the old Tower Fish Curing Works, built around 1850 to cure herring. Humans love the smell of woodsmoke, perhaps it's an ancient instinct for home. And the smokehouse aroma still lingers today, evocative of early 20th century days when this was the world's most important herring port and Yarmouth 'bloaters', a cured herring, were famous across the globe. For many the cost of living crisis has resonated throughout history and herring was cheap, tasty, nutritious food. 12 million tons were landed at Great Yarmouth in 1913 alone.
Every autumn great shoals of 'silver darlings' migrated down Britain's east coast to feeding grounds in the southern North Sea. Known as the 'Home Sea' it was the world's best herring fishing and boom time for the town. Every year between October and December Scottish fishermen and 'herring lassies', working as equals, swelled the town's population by 10,000. Elizabeth Bain, a Nairn Herring Lass wrote: "Oh for Yarmouth bustle and hurry / Time for nothing but making money / But still it has its little joys, / Hippodrome, theatre, Gem and Boys."
Explore a Victorian street, see inside a fisherman's home, uncover mysterious goings on in Kittywitches Row and experience the heady atmosphere of an old quayside when the magnificent shining herring was 'King of the Sea'.
If you fancy creating your own itinerary for a day trip to Norfolk or a longer visit, it couldn't be simpler. Just go to Search Activities and select from our wide range of free and paid-for experiences, saving any that capture your imagination with the click of a button.
Once you've finished, you'll find all the information stored in My Favourite, where you can drag and drop activities to create your own day-by-day itinerary! You can download this to a calendar and even share it with friends.