West Norfolk is one of the UK's best winter holiday spots; you can grab bargain accommodation, perhaps in a quirky railway station, and have the magical beaches to yourself. There are plenty of stories to discover in a landscape of natural wonders, ancient history and deliciously cosy winter pubs! Find out about hoards of buried gold, bird spectaculars, the local cockling trade, wartime dramas, re-wilding, heroic rescues, what brought the beavers back and how a native American princess came to plant a tree here. End your day watching the skies, aflame with dramatic winter sunsets over the ever-changing tidal Wash.
Day 1
Visit to Snettisham RSPB Nature Reserve – see unique natural spectacle of thousands of birds in flight on the highest tide of the year.
High tide roosts are a natural spectacle that reach their peak on spring high tides.   Although the spectacle still happens outside of the highest tide and the geese are consistent during the Autumn and winter months.
At RSPB Snettisham, the highest tides give rise to an astonishing phenomenon. A natural wonder of the world, these epic aerial displays happen just a few times a year and are never the same twice.
This a wild, liminal land of lagoons, tidal mudflats, shingle beach and saltmarsh. Part of the wider Wash, it's a refuge for many thousands of wildfowl and wading birds including Red Knot, Dunlin, Plovers, Oystercatchers and Bar-tailed Godwits who stalk the mud hunting for shellfish and worms. During the highest tides, known as Spring or King Tides, salt water completely covers the mud. Only then will these thousands of birds take to the air in a fluid symphony of sound and movement. This extraordinary winged ballet is choreographed by instinct, season and weather.
Because Spring Tides are rare, it's essential to check the date and time before your trip.
If you can't make a high tide, how about a frosty sunrise? Winter is the season of pink-footed geese, arriving in their thousands from summer breeding grounds in Iceland. Roosting on The Wash mudflats, vast skeins of beating wings fill the skies at first light as they fly inland to feast on sugar beet fields. On icy mornings, it's tempting to stay tucked up in bed, but witnessing the haunting calls of wild geese at first light is one of life's most exhilarating and unforgettable experiences. Truly a Norfolk spectacle not to be missed.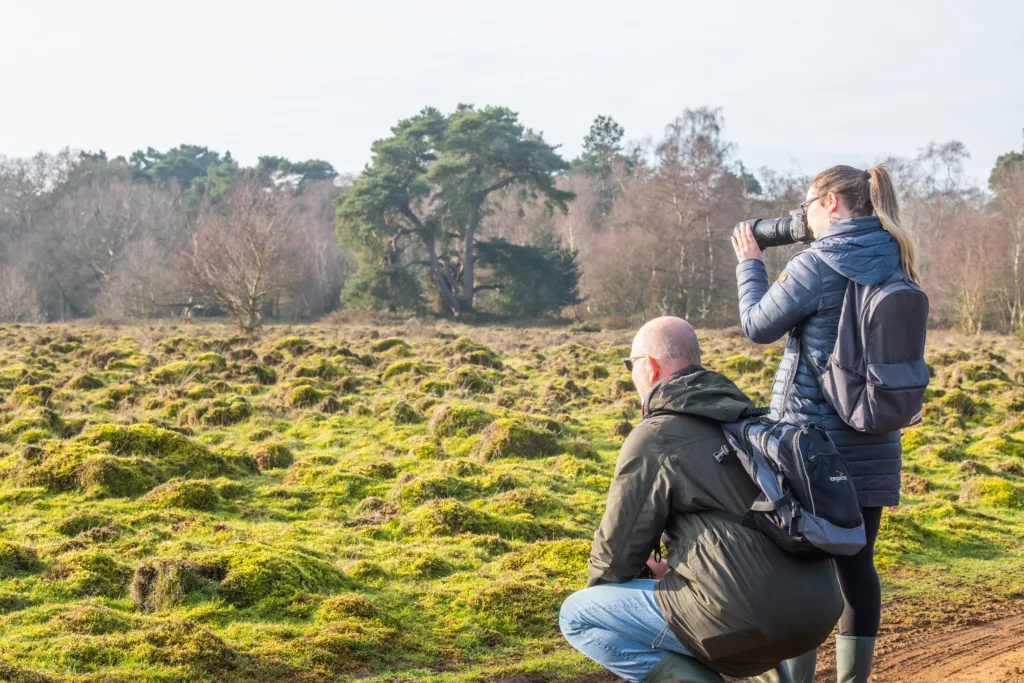 On the surface this is a charming circular walk through the woodland of the Ken Hill Estate with sweeping views out to The Wash. But the past is all around you, for these are ancient places, rooted in the lives of ancestors whose unwritten stories we can only glimpse.
One such insight came from a chance discovery in 1948, very close to the route you're walking. Ploughman Raymond Williamson turned up what he thought were parts of an old brass bedstead, but when the land revealed more pieces of metal, experts from Norwich Castle Museum recognised them as an Iron Age torc. This decorative neck-ring, finely crafted in tubes of gold had last been seen around 2,000 years ago!
Ploughing unearthed more treasures until the 1980s/90s when the British Museum carried out an extensive archaeological dig. The Snettisham Treasure is the largest hoard of Iron Age gold, silver and bronze objects found in Europe, with objects now displayed in the British Museum and Norwich Castle Museum.
If you love programmes like Digging for Britain you'll know archaeology is all about context and ancient treasures are given meaning by where they were found in time and space. This landscape gives away little about the location of these historic discoveries but as you pass through the Lodge Hill Plantation, past the site of a medieval tower, look out towards the sea and remember you walk on fields of gold.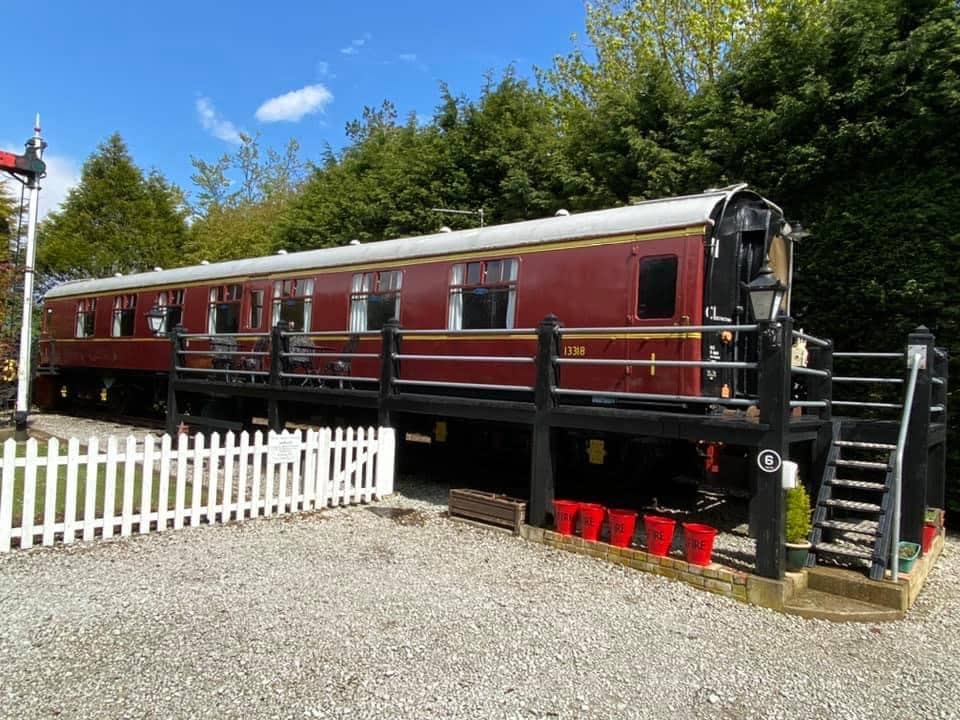 Ignore the timetable. Heacham Station turns back the clock for rural railway nostalgia at its most romantic. The last train left the platform on 3rd May 1969 but don't worry, you haven't missed your stop. The tracks might have gone, but this pretty English station endures. Once part of the Great Eastern Railway (King's Lynn to Hunstanton Line) it's now a first class holiday destination celebrating the golden age of travel.
Snuggle up in the cosy original Victorian Waiting Rooms (sleeps 2) or step on board the beautifully restored 1960s Railway Carriage (sleeps 4). Dream of clandestine meetings, mysterious happenings or maybe the adventures of a certain boy wizard. Muggles should bring their own chocolate frogs!
This secluded piece of locomotive heritage in the West Norfolk village of Heacham promises to make you smile. Just a few minutes' walk from the beach, it's right next door to The West Norfolk Pub, where the restaurant is in Heacham Station's original Railway Goods Shed.
Trainspotters might like to know the coach is a Mark I First Class Railway Carriage. Built at Swindon in 1962 she served passengers on the West Coastline until 1986, then becoming part of the Motorail Inter City Charter Unit. Eventually acquired from the Shackerstone Railway the proud old carriage now stands on specially laid track, resplendent in original British Rail maroon livery, complete with all insignia. A must for film fans, if you love Before Sunrise or Agatha Christie, you won't want this to be a Brief Encounter.
Day 2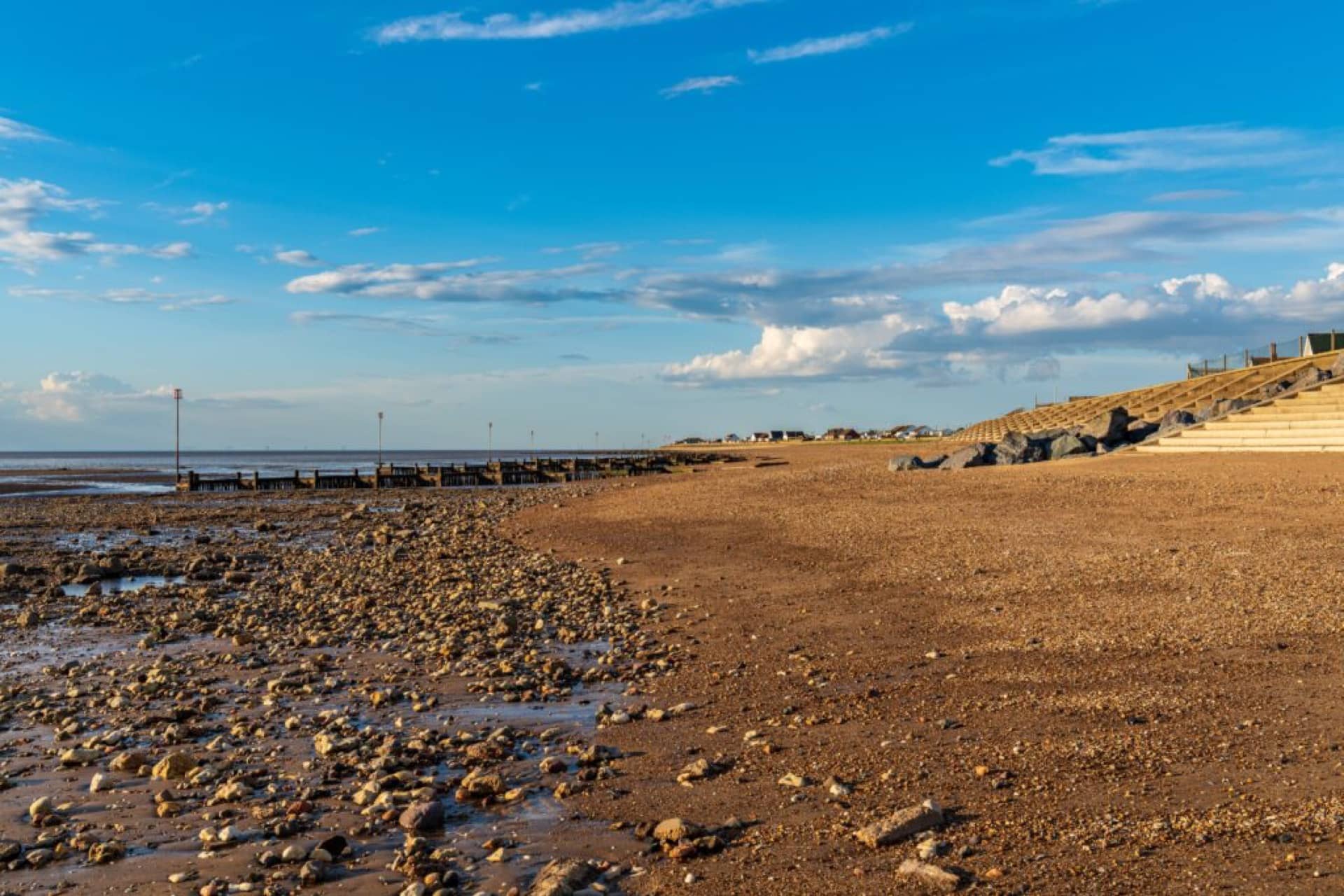 The village of Heacham is one of the few places in eastern England where you can watch spectacular sunsets over the sea. However, on Saturday 31st January 1953, local people were troubled by a strange yellow tinge to the winter twilight. Little did they know what horror was coming. Strong winds blew up, the temperature plunged and a churning storm tide surged in, a terrifying 2 ½ metres higher than usual.
Swollen rivers burst their banks. Roads turned to rivers, fields to lakes. Train tracks and cottages were destroyed. The North Sea surge rose over 5 metres (18 ft) above average, devastating the British east coast, the Netherlands and northwest Belgium.
This catastrophic event was the worst natural disaster in British modern history. 9 people drowned in Heacham, 9 in King's Lynn, 25 in Snettisham and 22 in Hunstanton, commemorated by a plaque at Hunstanton Heritage Gardens.
Locke Hill Farm (PE31 7QZ) was used as a local rescue base. Brothers, Stanley, Eric and Noel Linge, searched tirelessly for survivors with PC Henry Nobbs, tying ropes to telegraph poles so the flood water couldn't sweep them away. PC Nobbs later received the British Empire Medal for bravery.
The Snettisham Circular Walk passes along the seafront, up Beach Road and past Locke Hill Farm. From the edge of the Lodge Hill woodland there are dramatic views toward the beach. Can you imagine these peaceful fields utterly consumed by the raging black sea waters of the 1953 storm?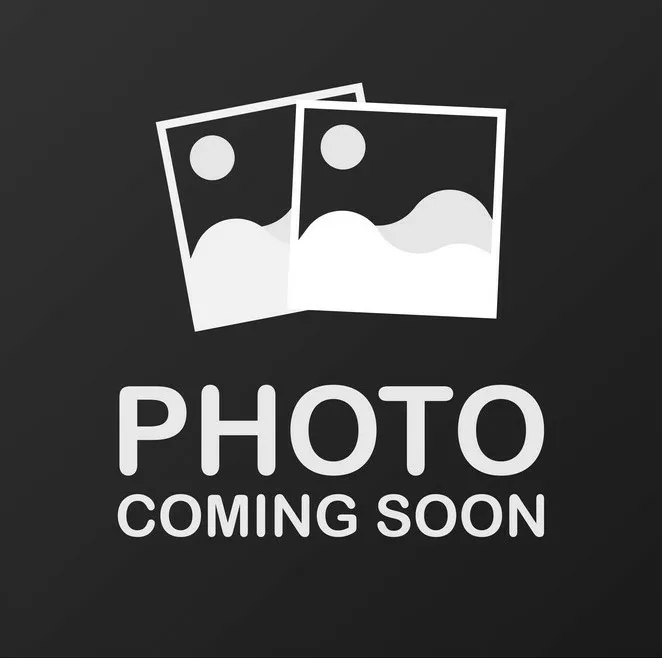 Which famous woman links the ancient seaside village of Heacham in Norfolk with Jamestown, Virginia in America? She has several names including Matoaka, Princess Matoika and Rebecca Rolfe. But you might know her as Pocahontas.
Known for saving the life of captured English adventurer Captain John Smith in 1607, this favourite daughter of Chief Powhatan later married John Rolfe, a gentleman farmer from Heacham. A spirited young woman – Pocahontas means 'little mischief' – what must she have made of John's Norfolk home when she came to stay here in 1616?
It's said she planted the mulberry tree still standing in the grounds of Heacham Manor (now a hotel) from seeds brought from the homeland she never saw again. After 10 months in England, on the eve of sailing home to Virginia, she died at Gravesend aged 20. Her story was told in the Disney movie, a controversial version of the myth that's kept Pocahontas alive in our minds for centuries. Romanticised perhaps, yet the real Pocahontas has become a symbol for peace and goodwill between cultures, celebrated by a memorial in Heacham village church.
The circular walk from Heacham seafront follows the footsteps of America's early English settlers, which is why there's a waterfront city in Virginia, USA called Norfolk. The area's scattered with places named after King's Lynn, like the Lynnhaven River whose waters flow into the Chesapeake Bay and merge with Atlantic Ocean tides which once carried a peace loving Princess to Heacham.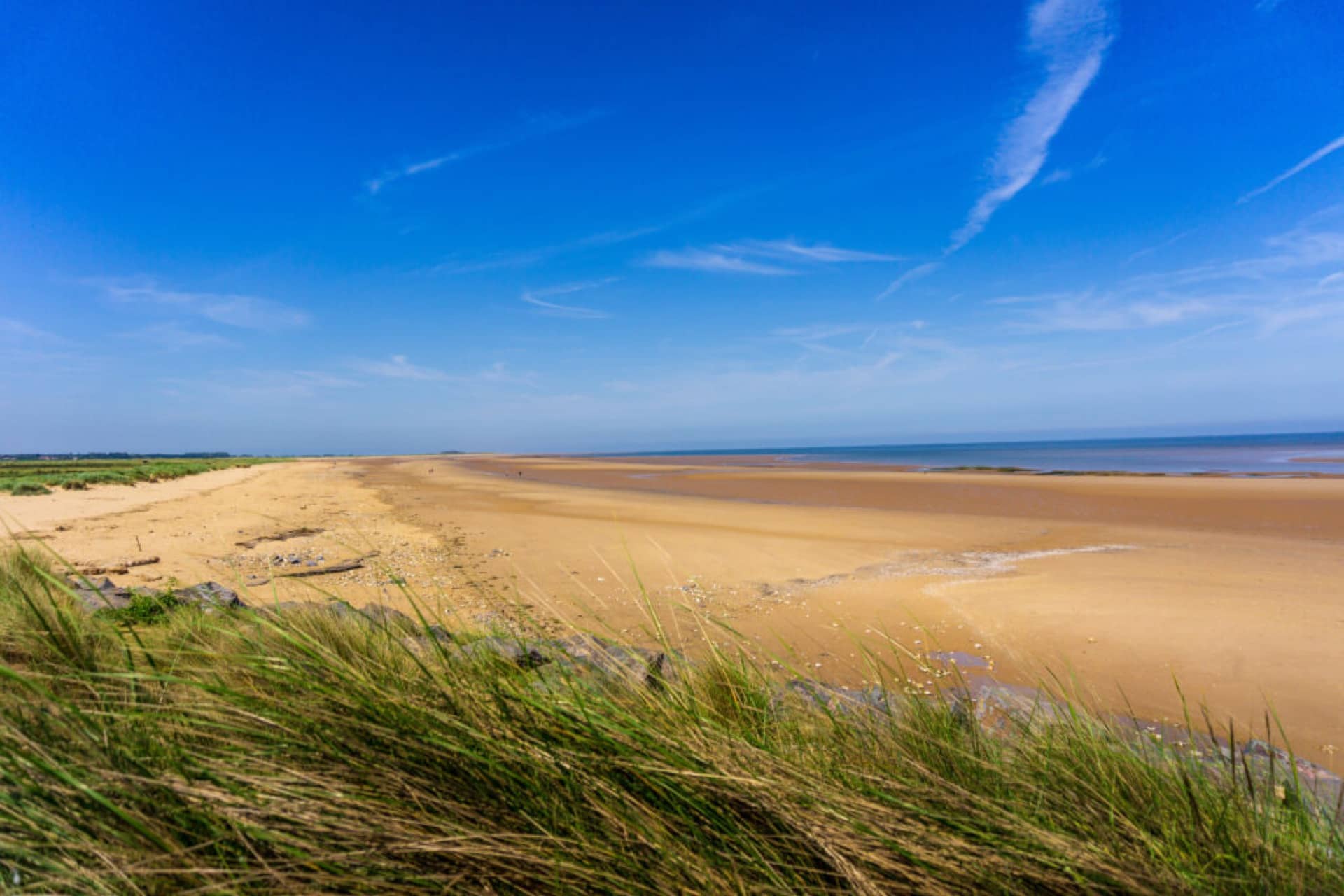 At the turn of the 20th century seaside holidays were all the rage. The railway boom made Norfolk easily accessible from the Midlands and South East, putting sleepy villages like Heacham on the map. In fact, Heacham has been a settlement for well over 800 years. Celebrated for its connection with Pocahontas, it's still a much loved holiday destination. It's also a place to relish the chillier months, charming and restful for a cosy winter break.
Over a century ago, Heacham River made access to the beach tricky, a sweeping curve running between the village and shore. In 1887 Britain was busy marking Queen Victoria's Golden Jubilee – 50 years on the throne. So Jubilee Road and the Jubilee Bridge were constructed, connecting the busy railway station to the shoreline. The bridge has since been replaced, its original installation commemorated by two plaques. Today Jubilee Road is sprinkled with chalets and glamping sites while the railway station has become a delightfully nostalgic holiday let.
During World War 2, this stretch of coastline was heavily defended against the threat of invasion. Deep ditches, concrete pillboxes and anti-tank defences can still be seen around Heacham. The short, accessible Heacham Circular Walk begins at the seafront on the southern tip of Hunstanton. There are sparkling views across The Wash, with Lincolnshire visible on a clear day. It's an exhilarating winter walk, on and off the sands, with plenty of heritage to explore and seriously good fish and chips in Heacham village!
Day 3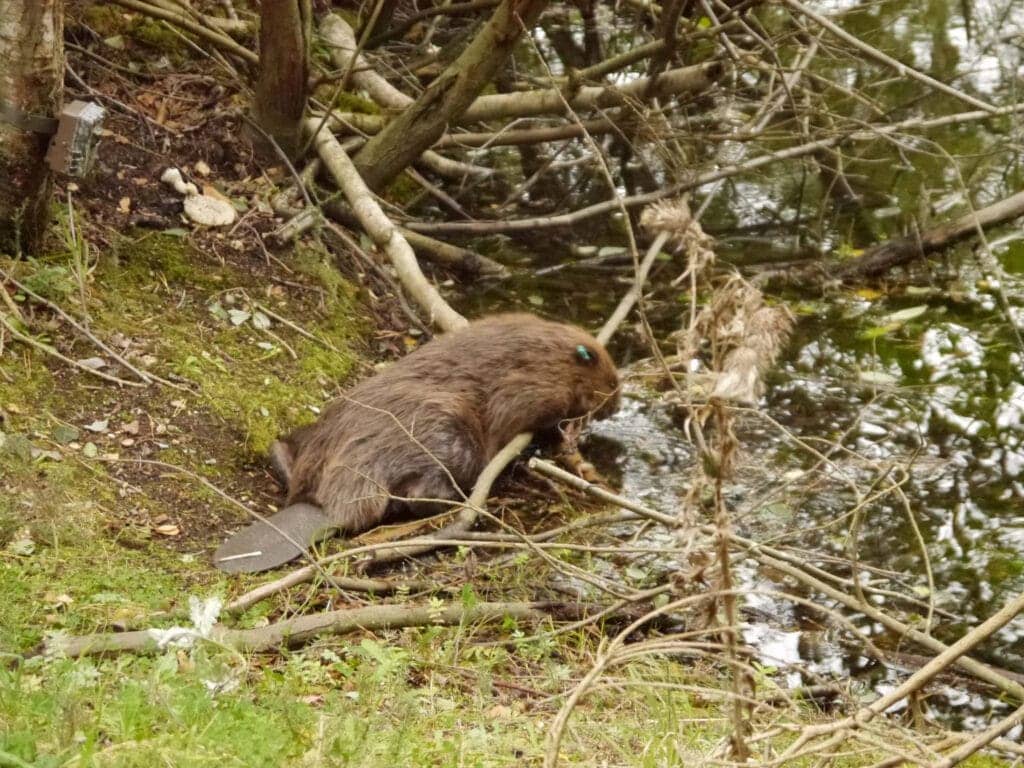 The beavers are back! Native to Britain, until the 16th century beavers were widespread throughout these islands. But 400 years ago, we hunted them to extinction in the UK and most of Europe, killing them for fur, meat and 'castoreum', a vanilla-like secretion used in perfume making and food flavouring. Yet the beaver is a 'keystone species', with a significant positive effect on its environment. And that's good news for humans too. Beaver activity reduces flood risk, shapes wetlands to mitigate drought, improves water quality and supports fellow animals.
This tour gives you the chance to learn how and why Wild Ken Hill reintroduced Norfolk's first beavers for hundreds of years. An expert guide will take you into the 50 acre enclosure to find out just how these remarkable eco-system engineers are shaping the landscape. Wandering through wet, tangly woodland, you'll see their intricate dams and structures, highly visible signs of their feeding, and maybe other wildlife like water voles, frogs, toads, ducks, birds and insects who thrive in their shared home. Beavers are largely nocturnal but occasionally out and about in the day, so once in while visitors are lucky enough to make their acquaintance. You'll hear guides on daily patrol sharing the thrill of seeing nature's charismatic architects and recalling the excitement of beavers being released into the new enclosure. Connecting to the land, you'll leave with a profound understanding of why it's so vital we reinstate this magnificent animal in the UK.
How did a ruinous conflict lead to the establishment of a peaceful nature conservation site?
As clouds of war gathered over Europe in the 1930s, airstrips were built across East Anglia. Much of the construction gravel came from the Etna Stone and Shingle quarry in Snettisham, Norfolk. Local man Fred Hall remembers boyhood trips with a gravel delivery driver, billeted at his King's Lynn home. They'd pick up a load from Snettisham and take it inland. Fred recalls his intrigue when he spotted concealed planes with white stripes on their wings. The following week they'd gone, destined to be part of the D-Day operations. All over East Anglia, Lancasters, B17s and other planes took to the air from runways constructed of Snettisham gravel.
The detritus of war is still visible. Concrete monoliths break the surface of Snettisham's peaceful lagoons, relics of the USAAF's 8AF Provisional Gunnery School. B-17 tail turrets were mounted on the concrete platforms and air gunners fired over the Wash at targets dragged by Spitfires and Hurricanes. The USAAF's concrete road ran from Snettisham to Dersingham until it was destroyed in the 1953 floods, when the quarry became permanently flooded. Nature finds a way.
Today the wartime camp is Diglea Holiday Park, a short walk from Snettisham which is now looked after by the RSPB. And the gravel pits that enabled the flights of military wings are a unique destination for over 450,000 migratory birds. A symbol of hope that beauty can rise from devastation.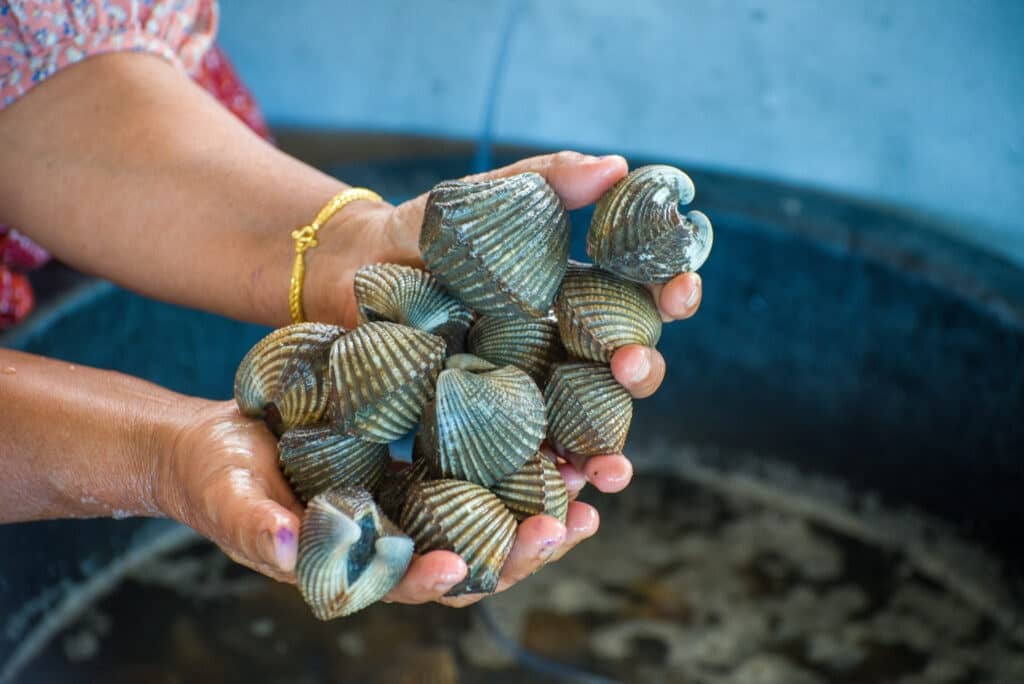 The Wash is teeming with life. As well as birds and fish, there are crabs, worms, starfish and cockles. Extensive year round work keeps this rich ecosystem protected whilst assuring sustainable development for local livelihoods which depend on the bay, such as the Cocklers.
At low tide Cocklers, who must hold a licence, can be spotted navigating the exposed tidal flats searching for salt-water crustaceans hiding just beneath the mud. Cockles have been harvested here for centuries, most abundant between September and April. Harvesters know the tides well, essential in this treacherous landscape where lack of local knowledge has proved fatal when the sea rushes in.
Watching from the safety of the shoreline you'll spot solitary figures on their steady methodical journey across the vast expanse of shimmering, rippled mud. A single set of footprints interspersed with mounds of mud marks a Cocklers trail across the Wash lands. The low winter sun highlights each water-sculpted ridge, blurring into blue haze towards the Lincolnshire coast. It's a truly mesmerising place.
Tucked into the cockle's crimped, heart-shaped shell is a sweet morsel of delight. Plenty of local seafood restaurants and fishmongers serve this Norfolk delicacy. Boiled or steamed, they're often cooked with white wine, garlic and cream. Although perhaps their delicate, salty flavour is best celebrated by keeping it simple, served raw and super fresh, with a little vinegar and buttered brown bread. Delicious!
If you fancy creating your own itinerary for a day trip to Norfolk or a longer visit, it couldn't be simpler. Just go to Search Activities and select from our wide range of free and paid-for experiences, saving any that capture your imagination with the click of a button.
Once you've finished, you'll find all the information stored in My Favourite, where you can drag and drop activities to create your own day-by-day itinerary! You can download this to a calendar and even share it with friends.