Something New, Something Unexpected
There are plenty of ways to pick up the pace in Norfolk and every day can bring a new way to travel. Go off road on a Land Rover Safari or stay on the rails learning to drive a vintage steam train through coastal countryside. Take to the water in a heritage boat, sailing salty creeks surrounded by the natural majesty and wildlife of a saltmarsh. Quiet, rural Norfolk…seems it's not so sleepy after all!
Day 1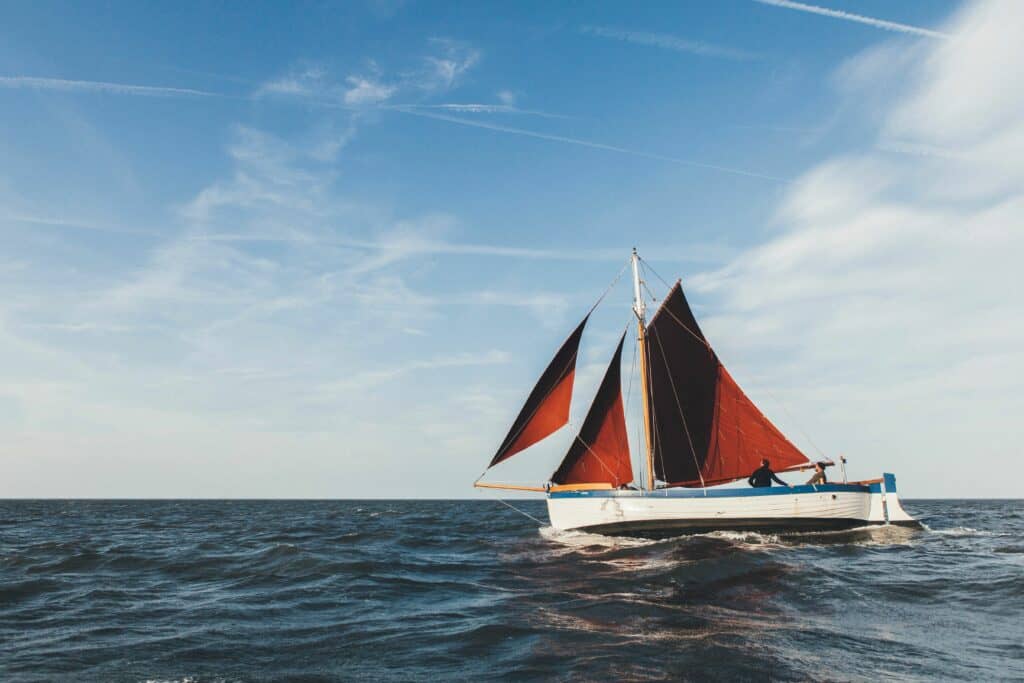 Seafarers have honed their knowledge along Norfolk's coast for centuries. Now it's your turn to take the helm! Learn sea craft on traditional working sail boats. Vessels like the mussel flat, lug rigged crab boat and gaff rigged whelker have been sailed by local people working the marshes and sea, earning a living from this wild landscape throughout history.
Coastal Exploration Company's Traditional Sea School gives you the chance to sail these beautifully restored heritage boats, feeling the wind's kick and salt spray. In fact, you may have seen the mussel flat before, it's the very same boat used in The Personal History of David Copperfield starring Dev Patel.
Your 8 hour day begins in Wells, heading out on the morning tide in the safe hands of expert local mariners. You'll be taught how to handle the boat and practice skills to help you survive in an unpredictable environment. When the tide ebbs you'll forage along the sandbanks and lonely creeks of this salt-ringed county, an ancient, wild place that speaks to the soul.
You'll breakfast on local bacon and eggs or halloumi, mushrooms and tomatoes with plenty of hot tea and Norfolk ground coffee. For lunch the crew will demonstrate how to fillet fresh mackerel, served with a picnic or hot soup.
At the close of the day, a short walk takes you off the salt marsh to be picked up and taken back to Wells where there are some lovely pubs to toast your new skills!
Day 2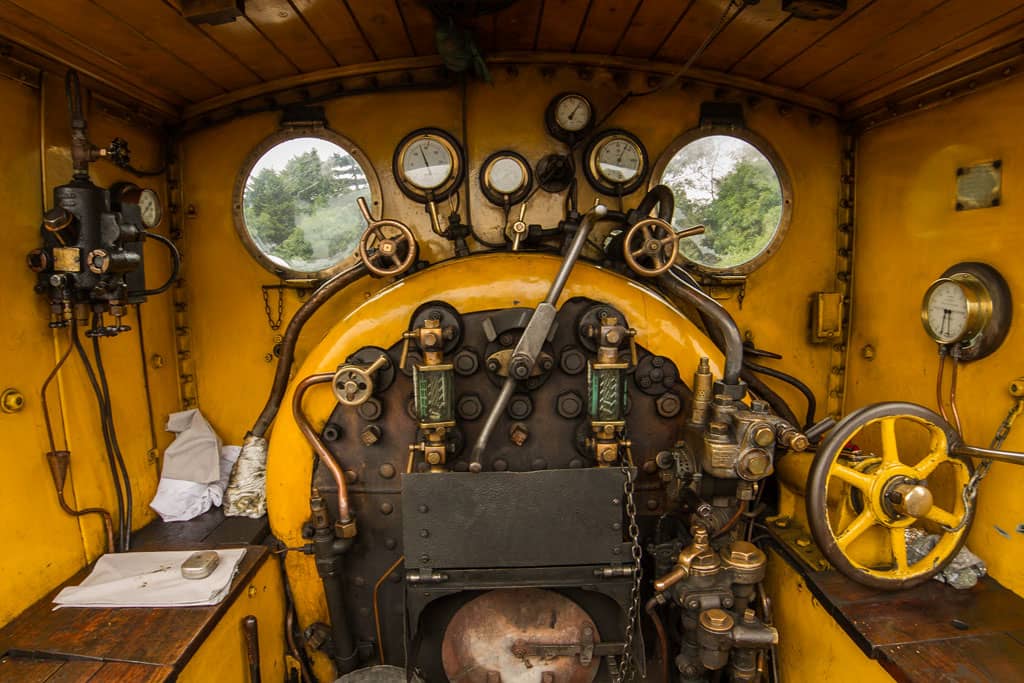 Every child wants to be a train driver. And for many people the dream never fades. But life gets in the way and, anyway, the job comes with a lot of responsibility when it's up to you to get everyone to their destination safely and on time. Also, you really meant you wanted to be steam engine driver, didn't you? Or even be Thomas the Tank Engine himself!
Well, it's not too late! Experience life on the footplate between the seaside resort of Sheringham and historic Holt, a pretty Georgian town and take over driving and firing a heritage steam train. Don't worry – you'll have plenty of help to keep you on track. Complete a round trip between these jolly Norfolk towns while you learn about the engines and feel a nostalgic thrill unique to driving a beautiful old steam engine through some of England's loveliest landscapes. You'll swap between driving and firing, spending 5.5 miles doing each. You'll also be given a travel pass for the rest of the day, so afterwards you can explore the countryside you've just steamed through. Three options are available: the Bronze, the Silver or Gold Experiences. All offer the chance to make treasured memories but The Silver and Gold provide more time and extra options. There's no examination, this is going to be fun, so just get ready to enjoy yourself. Oh, and remember the long ago little dreamer who wanted to be a train driver? That kid's dreams just came true.
Day 3
George V, King Charles III's great-grandfather described his family's Norfolk retreat as 'Dear old Sandringham, the place I love better than anywhere else in the world' and George VI wrote to his mother 'I have always been so happy here and I love the place'. Queen Elizabeth II loved it too, and 'treasured the memories' made as President of the Sandringham Women's Institute. Discover what enchanted generations of monarchs aboard a Land Rover Defender for a spectacular tour of the Royal Sandringham Estate, including the Royal Station platform in the village of Wolferton.
The two-hour tour begins in the formal areas taking in the Gardens and exterior of Sandringham House, which was rebuilt in 1870 for Edward VII's growing family. Then explore the stunning scenery of the wider Estate. Learn more about areas such as the Wash, a beautiful shallow bay teeming with wintering birds. The largest estuary system in the UK, it is internationally recognised for bird species. The whole area is rich in wildlife including deer, hare and magnificent birds of prey. Travel through spectacular landscapes, rolling meadows, tranquil organic farmland and magical forests being driven by an expert guide who lives and works on the estate, happy to answer questions about how it's managed.
Your tour will be rounded off with a delicious Afternoon Tea made with local produce when available, and always inspired by the Sandringham Estate. Each safari is a special personal experience limited to a maximum of six people.
If you fancy creating your own itinerary for a day trip to Norfolk or a longer visit, it couldn't be simpler. Just go to Search Activities and select from our wide range of free and paid-for experiences, saving any that capture your imagination with the click of a button.
Once you've finished, you'll find all the information stored in My Favourite, where you can drag and drop activities to create your own day-by-day itinerary! You can download this to a calendar and even share it with friends.