Six Trailblazing Women of Norfolk
Meet six disobedient women of Norfolk – is there any other kind?! Side-lined by history, it's time to share her-story. Meet the mothers, sisters, wives and friends who fought for justice, compassion and their own survival in a harsh and hostile world. We stand on the shoulders of our radical sisters who refused to remain silent. Travelling show girl, mental health pioneer, meticulous diarist, slavery abolitionist, prison reformer, trail-blazing politician. Queenie Read, Mary Hardy, Mary Chapman, Amelia Opie, Elizabeth Fry, Dorothy Jewson. They raised their voices for us. Speak their names. Tell their stories. Celebrate their courage.
Day 1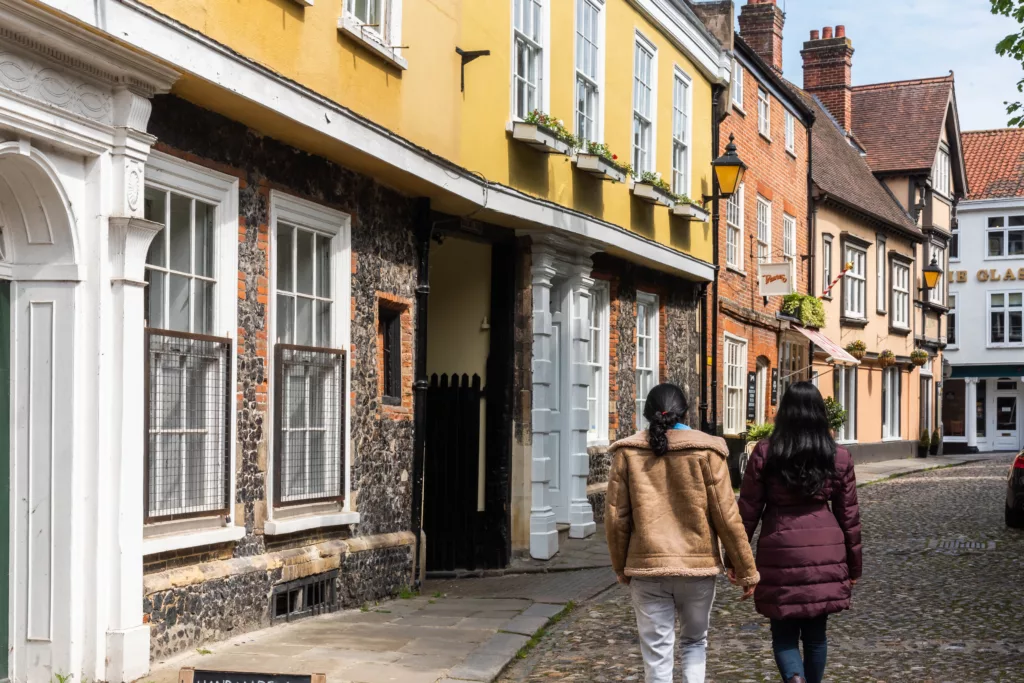 The Norwich Yards were known for their smell. A rat-infested labyrinth of over 650 courtyards and narrow alleyways, the poorly built dwellings were thrown up in the 1800s, crammed in behind ancient buildings fronting the street. With no sewers or running water, life was hard and people were desperate. Desperate enough to sell their children.
Ellen Hardy was born in 1900 in Queen Caroline's Yard off Oak Street, youngest of nine. When she was six her mother sold her to a travelling fair. Cocky and resilient, she learned to look after herself. When her fairground family died, Nell, as she was now known, returned to care for her mother. Local crime kingpin Barney Read hired her to speed round the city on a bike, collecting debts from his illegal gambling racket. When the law caught up with Barney, lively Nell got away. The Norwich Evening News headlines read 'Police Raid on Betting Shop but Queen Bee Escapes.'  And from that day Nell was known as Queenie.
Queenie was never caught and there were more adventures to come. Intrigued? Visit a local bookshop and pick up Queenie of Norwich, entertainingly written by her great-granddaughter LK Wilde.
The slum Yards are mostly gone now, but see if you can find Whip and Nag Yard (Duke Street, NR3 1DL) and Wright's Court (Elm Hill, NR3 1HQ). 'After all, it's not where you start that's important, but where you end up,' said Queenie, and she should know!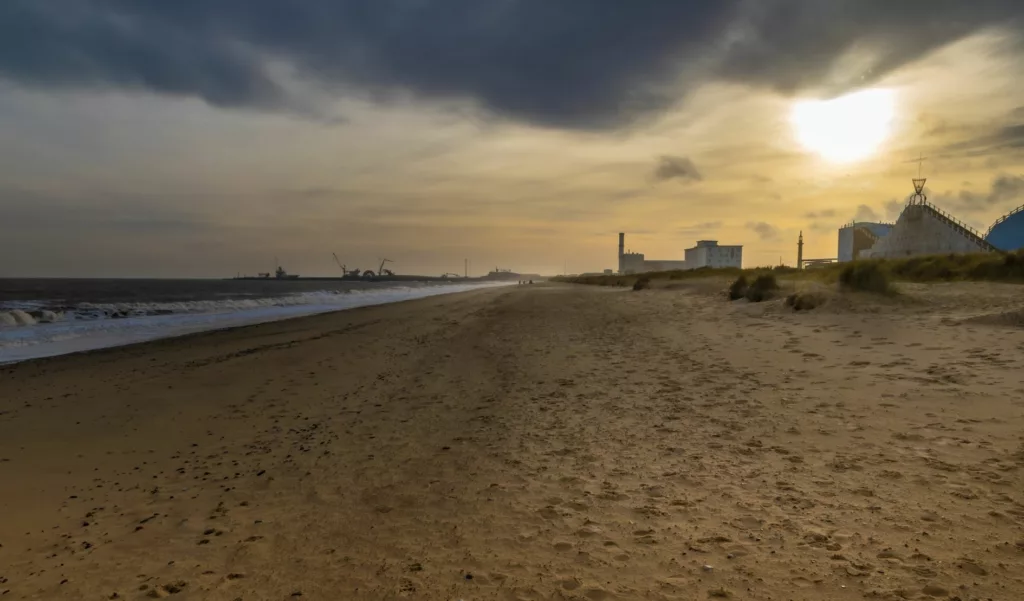 Female experience and domestic insights are strangely lacking from history. Unless you have a fantastically detailed document like the diary of Mary Hardy.
Mary compiled her log of everyday events over 36 years from 1773 until two days before her death in 1809, creating an extraordinary record of ordinary life. Over 4 volumes, 500,000 words cover the weather, household comings and goings, births and deaths, marriages, illnesses, accidents and bankruptcies. She wrote about workforce gatherings, boxing and wrestling matches, tithe meetings, elections, child-rearing, gardening and coming-of-age dinners.
Mary (born 1733) married William Hardy from East Dereham. They took over the lease of a maltings, brewery and small farm at Coltishall, involved in everything from sowing hops to delivering barrels. It's here the diary begins, in a small rented house by the River Bure, three weeks after their daughter was born. Lie on the river bank and let the diaries take you back in time.
In those days the Bure was busy with keels and wherries, sailing from Great Yarmouth deep inland to Aylsham Staithe, once a bustling landing stage. Over 1000 boats a year carried cargo from the sea to Aylsham, a market town made prosperous by trade. One wherry was the 'William & Mary', belonging to the Hardys, plying their business along the waterways, carrying hops, coal, barrels and bricks.
In 1781 the Hardys moved to the grander Letheringsett Hall near the north Norfolk coast, where they now lie, peaceful in the family vault at Letheringsett churchyard.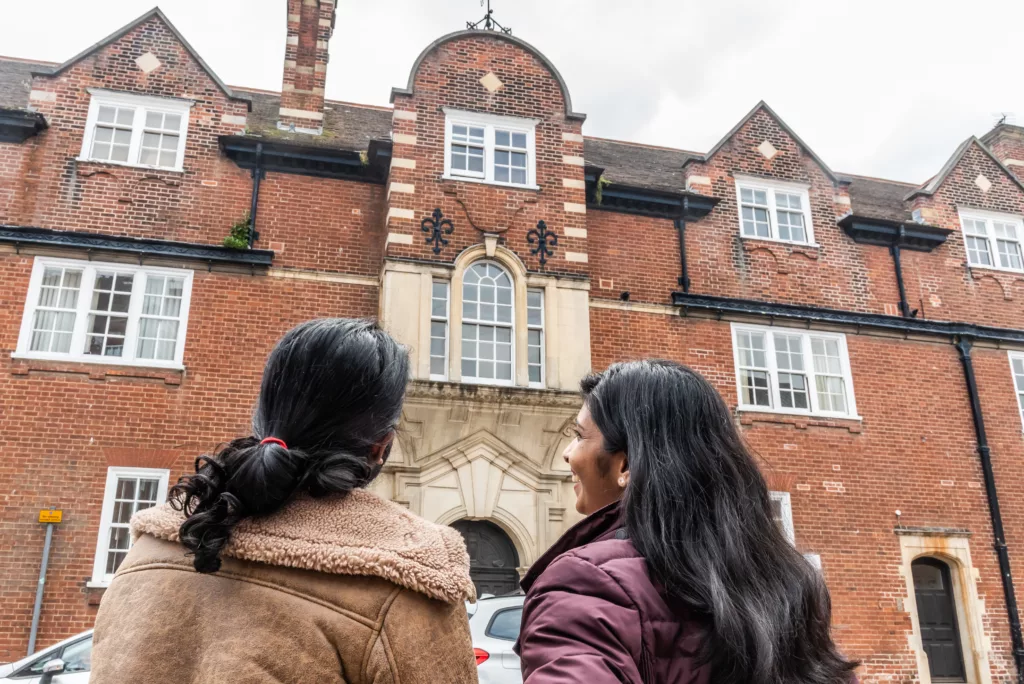 At last stigma around mental illness is being dismantled. In no small part it's thanks to progressives like Mary Chapman who lived in Norwich over 300 years ago. Mary was the driving force behind the Bethel Hospital, the country's first purpose-built asylum for 'distrest lunaticks'. Her vision was to treat patients with dignity, hoping for a cure and return to everyday life.
Mary was born in 1647. Her father, John Mann, was a wealthy weaver, Mayor of Norwich and High Sheriff of Norfolk, which gave her means and social influence. She married the Reverend Samuel Chapman in 1682. At this time care of 'the insane' was horrific. At London's infamous, squalid Bedlam asylum, inmates were casually on show for public entertainment. The Chapmans determined to 'do different'.
When Samuel died, his estate allowed Mary to start construction on a site cleared by the 'Big Blowe', a massive explosion caused by accidental ignition of a gunpowder store during the Civil War. The Bethel Hospital opened in 1713. It offered psychiatric care for over 275 years, only closing in 1995. A short distance from Chapelfield Gardens, it's now private apartments and can be seen from the street. Mary's tombstone at the Old Parish Church of Thorpe St Andrew reads: 'She built wholly at her own expence the house in Norwich called Bethel for the reception, maintenance and cure of poor lunaticks, to which and other charitable uses she gave all her income while she lived and her estate at her death.'
Day 2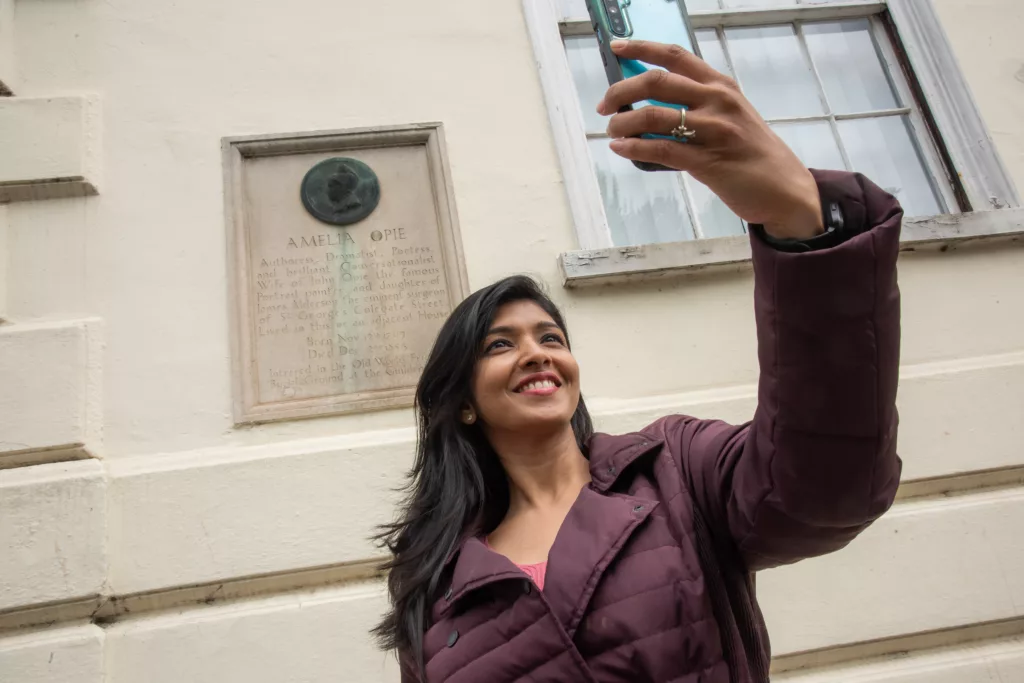 Just off Castle Meadow on 22 Opie Street in Norwich there is a plaque celebrating Amelia Opie. You can see her statue above street level, a vivacious, free-thinking woman who published novels, wrote poetry, and fought the horrors of the slave trade.
Amelia was born in 1769, only daughter of James Alderson, a physician with links to the Norwich reform movement. Living in London she associated with radical political circles alongside Mary Wollstonecraft and William Godwin whose daughter, Mary Shelley, wrote 'Frankenstein'.
In 1798 she married artist John Opie who encouraged her novel and poetry writing. Her most famous book is 'Adeline Mowbray' (1804) the story of an unconventional woman clashing with society's expectations. Many of the heroine's experiences are based on those of Mary Wollstonecraft.
After John's death in 1807 Amelia returned to Norwich, renewing her friendship with the Gurneys, a prominent Quaker family. She dedicated the rest of her life to philanthropic projects, visiting workhouses, hospitals and prisons and promoting a refuge for reformed prostitutes. She worked with Anna Gurney to establish the Norwich Ladies' Anti-Slavery Society and was one of the few women to attend 1840's World's Anti-Slavery Convention. Earnest and driven, by all accounts she was also a merry soul who in old age raced a friend in her wheelchair at the 1851 Great Exhibition.
She died in 1853 and is buried in Gildencroft Quaker Cemetery in Chatham Street, one of the 'profane and opinionated' Quaker women remembered by Rosie's Plaques.

When Elizabeth Fry visited Newgate Prison in 1813 it changed her life. And as a result she changed the lives of countless others.
What she saw at Newgate was harrowing. Over 300 women were crammed together, many with children. Those convicted of murder were jammed in with people who'd stolen a loaf from the market, alongside women who hadn't yet gone to trial. Conditions were filthy, freezing and violent. So Elizabeth, Quaker minister and mother of 11, set to work.
Elizabeth Gurney was born in 1780 in Gurney Court, Magdalen Street, Norwich, where a plaque commemorates her, and also at the Friends' Meeting House in Goat Lane. Also, the UEA's School of Social Work and Psychology is housed in the Elizabeth Fry building. Daughter of influential Quakers, aged 20 'Betsy' married Joseph Fry, cousin of the Fry confectionery family, also Quakers. She was hugely inspired by the travelling Quaker speaker William Savery, and committed her life to good works. After her Newgate experience she campaigned tirelessly for prison reform including segregation of the sexes, female matrons for female prisoners, education and employment. Called the 'Angel of Prisons', she cared about rehabilitation over punishment.
Her drive for change played a huge part in transforming prison ships, the abolition of slavery, housing for the poor, soup kitchens and nursing. Elizabeth is one of only three women celebrated on a Bank of England note (£5), pictured reading to women prisoners. Long after her death in 1845, Elizabeth Fry still inspires social transformation today.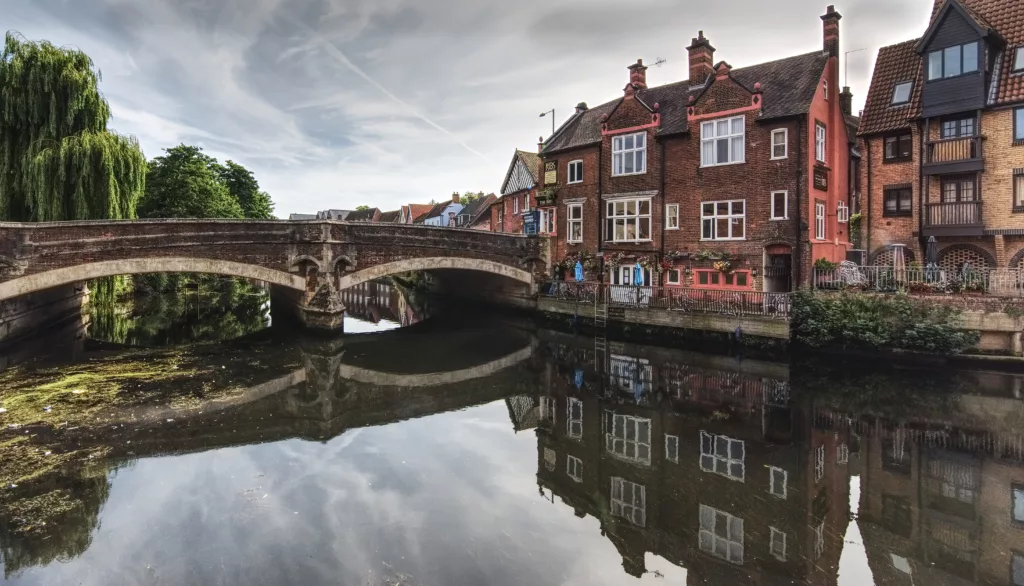 One of the most significant political figures in Norfolk history is Dorothy Jewson. And yet no plaque commemorates her remarkable achievements…yet!
Dorothy was born in Thorpe Hamlet, Norwich in 1884. Her progressive parents, Alderman George Jewson JP, a coal and timber merchant and Mary Jane Jarrold, sent their daughter to Norwich High School, Cheltenham Ladies' College and Girton College, Cambridge, all institutions pioneering the education of women. At university she joined the Fabian Society and Independent Labour Party, qualifying as a teacher. She was involved in the suffrage movement and a trade unionist, joining the Women's Social & Political Union.
In 1923, Dorothy was elected as Labour Member of Parliament for Norwich, becoming Norfolk's first woman and only the fifth female MP in the nation. She began raising Westminster eyebrows by refusing to wear a hat in the chamber, reported to have replied women were 'not in Parliament to discuss dress or millinery, but to do something'.
Her maiden speech called for lowering the voting age for women and amplifying women's voices within the Labour Party. She championed policies such as family allowance and access to birth control, controversial now and seriously radical at the time. Subsequent electoral defeats couldn't quench her ardent political determination and she served on Norwich City Council from 1929 to 1936.
Norwich City Hall opened in 1938, after Dorothy's last term. Surely, in 2023, 100 years after her trail-blazing election triumph, this landmark is the right place for Dorothy's long overdue blue plaque!
If you fancy creating your own itinerary for a day trip to Norfolk or a longer visit, it couldn't be simpler. Just go to Search Activities and select from our wide range of free and paid-for experiences, saving any that capture your imagination with the click of a button.
Once you've finished, you'll find all the information stored in My Favourite, where you can drag and drop activities to create your own day-by-day itinerary! You can download this to a calendar and even share it with friends.