Revolutionary Road – Suffragists and Struggle
Summer 1913. From Cromer to Norwich and on to London, women marched. Their demand: Votes for Women! 'The Pilgrimage' saw 50,000 suffragists converging in Hyde Park on 26 July. Speakers addressed the crowd from 19 platforms, raising their voices for gender equality. Follow the route of Norfolk's rebel women. Be inspired by their historic sisters. Discover the woman who photographed Emmeline Pankhurst, a ghostly royal, Blickling's kitchen queen, an adventurous opera singer and heroic nurse. Raise a glass to these trail-blazers at the Maids Head in Norwich, where Catherine of Aragon stayed. The fight goes on. Courage calls to courage everywhere.
Day 1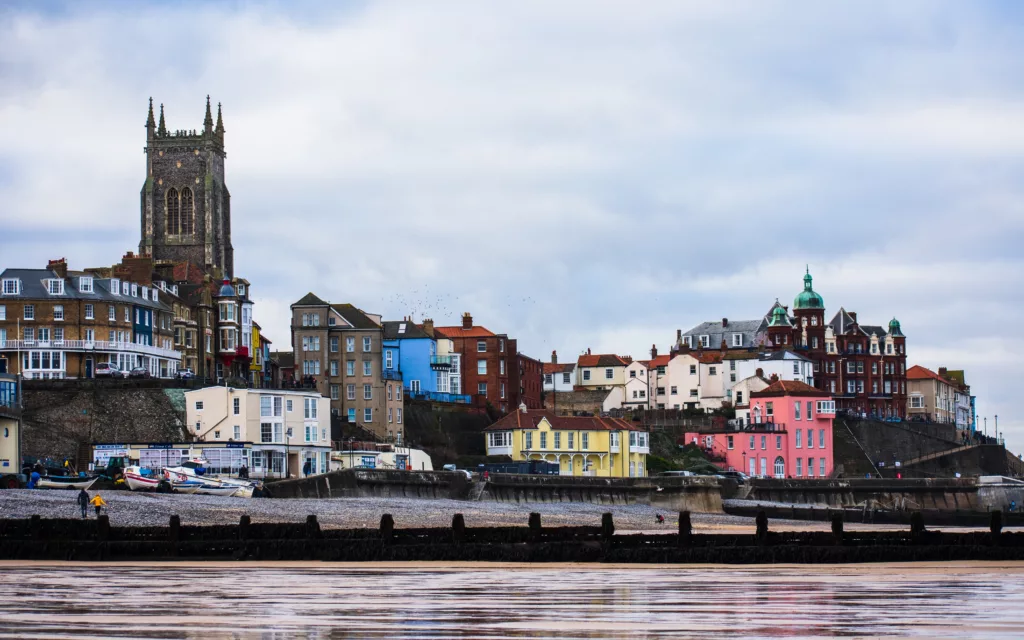 Like an old photograph, the name Olive Edis had faded from memory. Yet photographers such as Rankin consider her a trailblazer in a field dominated by men and one of the 20th century's most important photographers. Cromer Museum holds the world's largest collection of her work and the 'Fishermen and Kings' Gallery is dedicated to the life and work of this pioneering woman.
Her sensitive use of natural light and shadow created strikingly contemporary portraits, revealing glimpses of the sitter's inner essence. A female business founder, her innovative technical skills were entirely self-taught and included introducing colour autochrome portraits viewed through a diascope made to her own patented design.
Beginning in 1903, her work captured people from many walks of life, from Norfolk fishermen to kings, authors, poets, soldiers and politicians. Famous sitters included George Bernard Shaw, Thomas Hardy, David Lloyd George and Emmeline Pankhurst. She was also the first British woman appointed as an official war photographer, documenting the ravaged landscapes of the Western Front and women's war work from nursing on hospital ships to manual labour in engine repair shops. Often working in difficult conditions, her journal, on display in Cromer, notes "One soon forgets the tiredness and the discomfort but not the wonderful things one has seen."
And there's plenty more to explore at this award-wining museum. From a Victorian fisherman's cottage right back to fossils like the astonishing West Runton mammoth, varied galleries tell the story of Norfolk's ever-changing coastal history.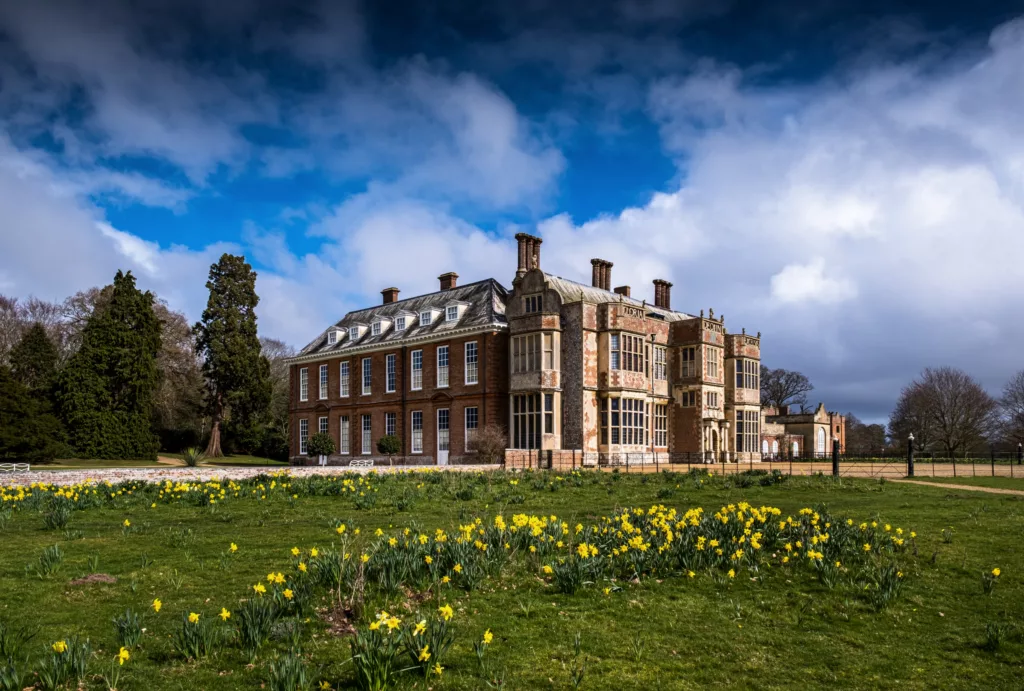 Felbrigg Hall is one of East Anglia's most delightful 17th century country houses, an elegant blend of opulence and comfort, with rooms full of pleasure and surprise. Accessible walks are wonderful in all seasons, with 380 acres of parkland, woods and a beautiful Walled Garden. After a stroll, wander over to The Squire's Pantry tea room for a hot lunch, afternoon tea or ice cream in the pretty courtyard.
There's also a well-stocked second-hand bookshop, which would delight at least one of Felbrigg's historic owners…
William Windham III, a Whig politician, inherited the hall in 1749. Fanny Burney wrote he was 'one of the most agreeable, spirited, well-bred and brilliant conversers I have ever spoken with', no doubt due to his voracious reading. He was a total book fanatic. But he paid for it with his life.
One summer night in 1809 he saw a house fire in Conduit St, London, a few doors away from the property of a friend with a valuable library. Although nicknamed 'Weathercock Windham' for his notorious political indecision, this time he didn't hesitate and rushed to rescue the books before they were caught in the flames. Running with heavy volumes, he fell and damaged his hip which developed a tumour needing surgery the following year. He never recovered and died in June 1810.
But there's one more chapter. With all eternity to catch up on his reading, Felbrigg staff sometimes see Windham's ghost sitting in the library, peacefully enjoying his books.
Historical documents rarely reflect servants' voices. Get the below-stairs low down from Florence Wadlow, a kitchen maid who worked at Blicking Hall in the 1930s.
Her charming memoir 'Over a Hot Stove: A Kitchen Maid's Story' is a must-read for fans of Downton Abbey and Upstairs, Downstairs, although such programmes didn't impress Flo. When she died in 2013, The Daily Telegraph quoted her as saying: 'They have got it wrong. They should have talked to people like me.'
Flo was born in 1912 in West Ham, London. Her life in domestic service began aged 16 as a kitchen maid in South Kensington. Rising quickly through the ranks, by 23 she was taken on as a cook for Lord Lothian, Blicking Hall's last private owner, cooking for the Astors, Queen Mary and Prime Minister Stanley Baldwin, who stayed at Blickling during the 1936 abdication crisis. Flo recalled his wife, Lucy Baldwin, tipping her a pound, nearly whole week's pay in those days! When Lord Lothian was appointed Ambassador to Washington, Flo moved to cook for the Bulwer-Long family at Heydon, where she met her husband Robert Wadlow.
Blickling Hall is now a National Trust property and Flo's fourth floor bedroom is recreated just as she'd have known it. Heydon Hall is a private home, but you can explore the immensely pretty village where Flo once walked with her beau. Stop for a pint at The Earle Arms or book a luxurious cream tea at the delightful award-winning Heydon Village Tea Shop.
If you fancy creating your own itinerary for a day trip to Norfolk or a longer visit, it couldn't be simpler. Just go to Search Activities and select from our wide range of free and paid-for experiences, saving any that capture your imagination with the click of a button.
Once you've finished, you'll find all the information stored in My Favourite, where you can drag and drop activities to create your own day-by-day itinerary! You can download this to a calendar and even share it with friends.