The young Nelson knew a landscape of gently sloping hills facing the North Sea's wild expanse. It hasn't changed much since his day. The gleaming tidal creeks, salty winds and beaches of soft sand and brittle shell seem timeless, as tides rhythmically rise and fall, filling fissures of mud carved by the waves. Forever changing, yet forever the same. The River Burn still spills its waters into the salty brine, flowing though villages that share its name. This is Nelson Country and he was proud of it. As you explore, imagine how this evocative land inspired a local hero centuries before.
Day 1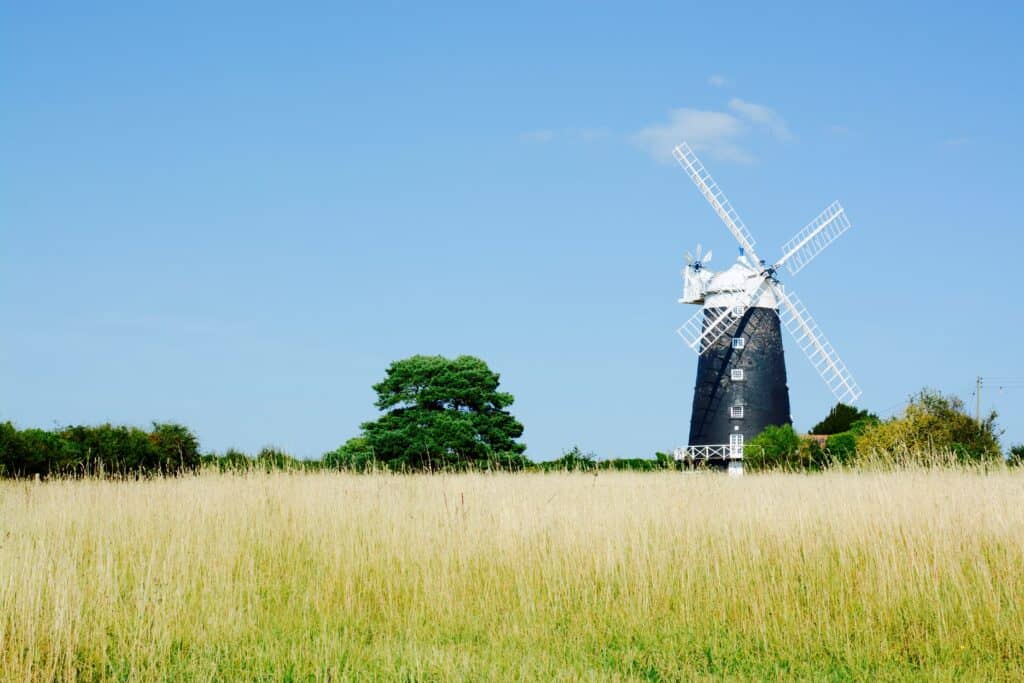 Have you read When Marnie Was There? It's the story of Anna, a solitary London orphan sent to convalesce on the north Norfolk coast who meets a kindred spirit called Marnie in the mysterious Marsh House. Published in 1967, this ghostly tale of a little girl's loneliness   was shortlisted for the prestigious Carnegie medal and is still a much loved children's classic. Studio Ghibli made an anime film version in 2014, on the suggestion of Hayao Miyazaki, the great animator known for his love of European landscapes. In the film the story is relocated to rural Japan, but the softs tones of Norfolk's timeless marshland are beautifully rendered. The fictional village in the book is named Little Overton but if you wander round Burnham Overy Staithe you'll be immersed in Marnie's world. Author Joan G Robinson spent family holidays here, inspired by the evocative landscape of meadow and marsh where the sky is 'grey as a pearl'. You can see the red brick Granary with its blue door, the real life Marsh House, and a black and white windmill that's stood here for over 200 years, just like the one that haunts Marnie's imagination – and ours.
Take time to absorb the atmosphere of Burnham Overy Staithe. Walk the coast road and River Burn, surrounded by grasslands whispering in a salt breeze, bleached by lemony winter sunshine. Barn owls glide in the early dusk where crows repeat harsh cries. Time to turn in, get cosy and rediscover a childhood classic.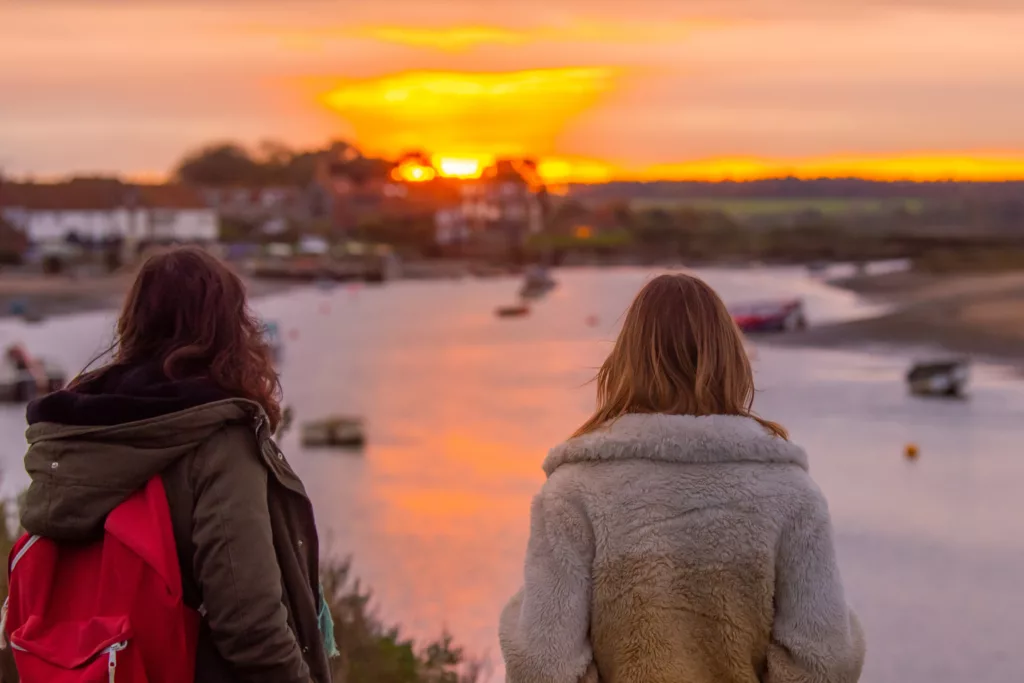 Burnham Overy Staithe is a reflective place of lapping water and salty air. It's peaceful here, just the cries of seabirds riding the wind and chinking masts, dinghies hauled up, sails cocooned, waiting for clear weather.
This is where naval heroes were forged and a small boy first heard the call of the sea. Admiral Lord Nelson's eventual victory at the Battle of Trafalgar was launched here in the little North Norfolk village where it's likely he first learned to sail. These creeks were his teachers, he studied the tides and weather, cutting through marshy streams to the mouth of the River Burn and out into the open sea.
Walk east along the coast path past the marsh, grazing grounds for pink foot geese, oyster catchers and redshank. If you're lucky rare curlews fill the air with thrilling wild crescendos and red kite hover high above. To your left twisting creeks meander though sea purse where dunlin probe the rippling mudflats for shellfish. Eventually you reach the beach, lonely, windswept, and vast. At low tide vistas of sand and sky meet in a shining mirage of restless light.
But beware of time and tide. When the sea returns, its pace is swift, racing into dips and hollows, turning the sands into islands before covering them completely. Even the carpark can flood, so keep an eye on the sea. When the tide is high, unless you're a seagull, head to a local pub or cosy up in a café for tea.
Day 3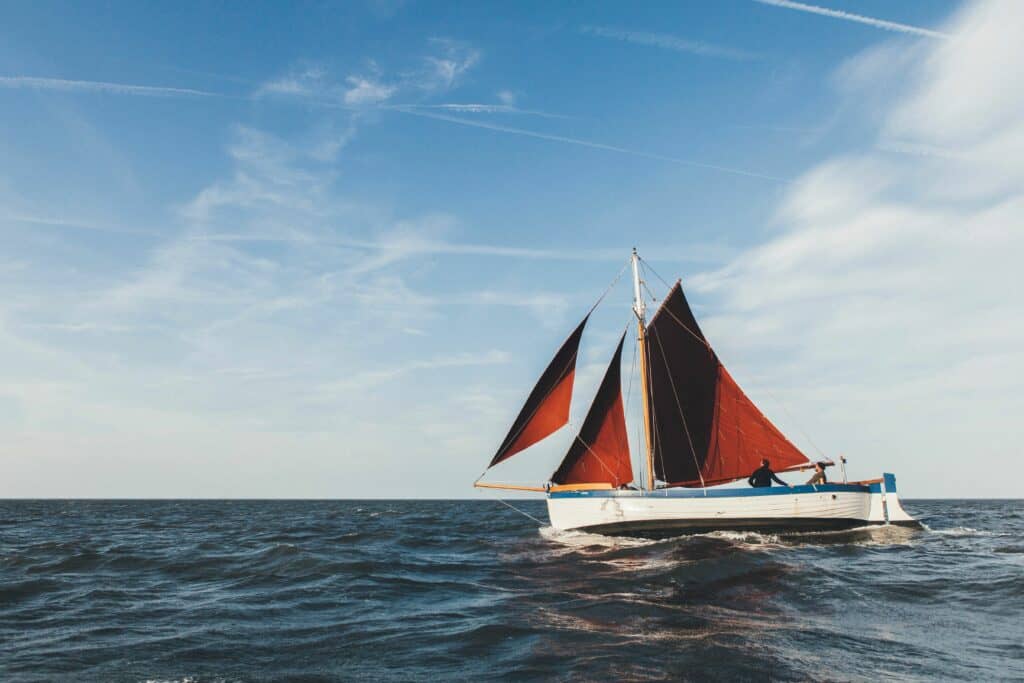 Seafarers have honed their knowledge along Norfolk's coast for centuries. Now it's your turn to take the helm! Learn sea craft on traditional working sail boats. Vessels like the mussel flat, lug rigged crab boat and gaff rigged whelker have been sailed by local people working the marshes and sea, earning a living from this wild landscape throughout history.
Coastal Exploration Company's Traditional Sea School gives you the chance to sail these beautifully restored heritage boats, feeling the wind's kick and salt spray. In fact, you may have seen the mussel flat before, it's the very same boat used in The Personal History of David Copperfield starring Dev Patel.
Your 8 hour day begins in Wells, heading out on the morning tide in the safe hands of expert local mariners. You'll be taught how to handle the boat and practice skills to help you survive in an unpredictable environment. When the tide ebbs you'll forage along the sandbanks and lonely creeks of this salt-ringed county, an ancient, wild place that speaks to the soul.
You'll breakfast on local bacon and eggs or halloumi, mushrooms and tomatoes with plenty of hot tea and Norfolk ground coffee. For lunch the crew will demonstrate how to fillet fresh mackerel, served with a picnic or hot soup.
At the close of the day, a short walk takes you off the salt marsh to be picked up and taken back to Wells where there are some lovely pubs to toast your new skills!
If you fancy creating your own itinerary for a day trip to Norfolk or a longer visit, it couldn't be simpler. Just go to Search Activities and select from our wide range of free and paid-for experiences, saving any that capture your imagination with the click of a button.
Once you've finished, you'll find all the information stored in My Favourite, where you can drag and drop activities to create your own day-by-day itinerary! You can download this to a calendar and even share it with friends.