Kings, Princes, Revolutionaries and Wildboys of Norfolk
When it comes to history, it's hard to separate truth and legend. Whose voice is celebrated, whose suppressed, and why? Here are a few stories from Thetford and Norwich, bristling with controversy that still resonates today. Discover the adopted American who fomented rebellion against the British crown, the Sikh Maharaja deposed by the British Empire, the feral boy taken in by royalty and a Nigerian prince stolen from Africa. Oh, and presumably you're familiar with King Gurgunt? Allegedly, he's the dude who'll rise from centuries of enchanted sleep to save Britain in a time of great peril. Fingers crossed…
Day 1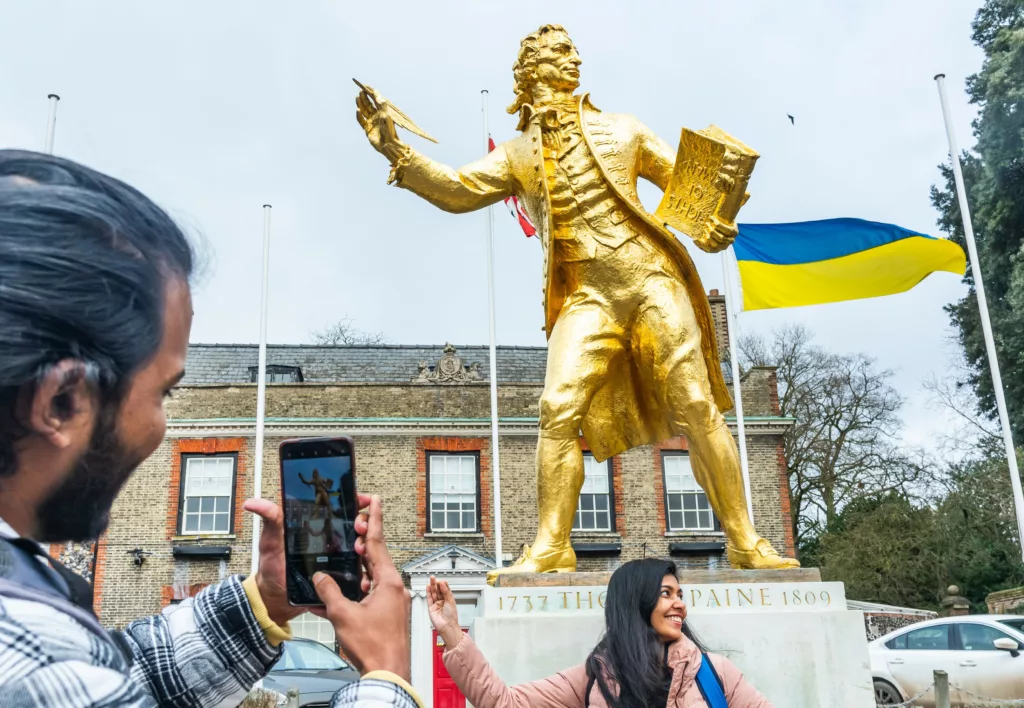 Near to the Bell Hotel in the Breckland town of Thetford stands a monument to one of Norfolk's greatest sons, activist and philosopher Thomas Paine, author of the 'Rights of Man', a defence of the French Revolution. This, amongst other rebel publications made him decidedly unpopular with the British government.
Born in Thetford in 1737 and educated at Thetford Grammar School, he was sacked from his job as a customs excise officer for writing a letter demanding better pay. It was an indication of things to come, and still relevant today. A chance meeting with Benjamin Franklin convinced him his future was across the Atlantic. Living in America he wrote many political books and pamphlets, including 'Common Sense' an important influence on the American War of Independence. Although not directly involved with establishing new American governments, he is often considered a founding father.
Perhaps in the modern world his words have become even more resonant:
'When it can be said by any country in the world, my poor are happy, neither ignorance nor distress is to be found among them, my jails are empty of prisoners, my streets of beggars, the aged are not in want, the taxes are not oppressive, the rational world is my friend because I am the friend of happiness. When these things can be said, then may that country boast its constitution and government. Independence is my happiness; the world is my country and my religion is to do good.'
– Thomas Paine, Rights of Man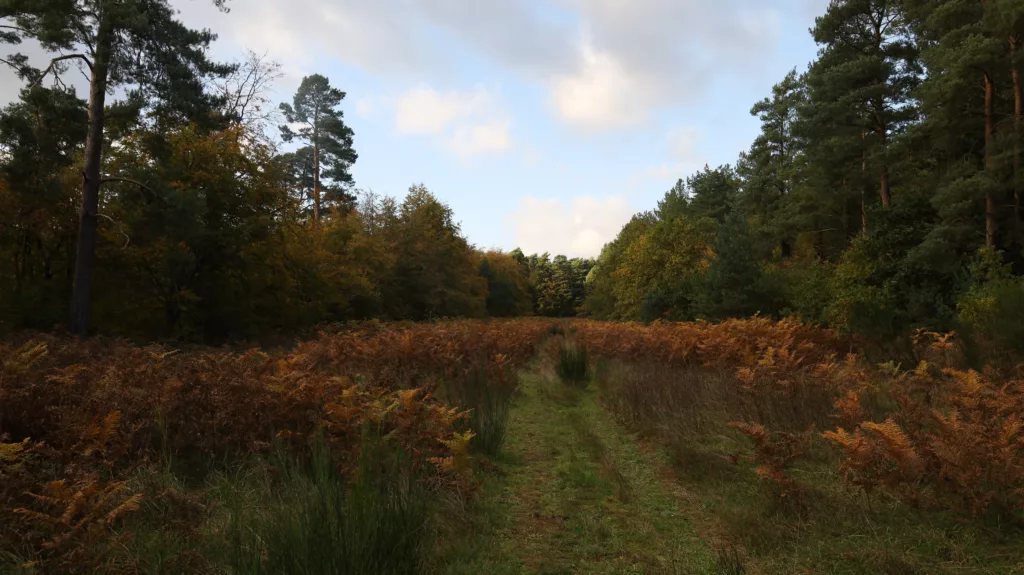 In a Norfolk market town on a small island in the river Thet there's a statue of Maharaja Duleep Singh of Lahore, last Sikh ruler of the Punjab. How did an Indian Prince come to be in Thetford?
In 1843, when he was five, Duleep Singh was declared Maharaja of the Punjab. Five years later the territory was annexed by the British East India Company and, aged ten, he was forced to renounce all claims of sovereignty, lands and possessions in exchange for a British government pension of £40,000 a year. The scintillating Koh-i-Noor diamond, set in the Queen Mother's Crown, was thus 'gifted' and continues to be the subject of international diplomatic controversy.
Duleep Singh converted to Christianity in 1853. His family became Thetford residents in 1854, living at nearby Elveden Hall. Queen Victoria, enchanted by exoticism, became godmother to his children. Yet, the privileged life of the 'Black Prince of Perthshire', so called for his love of the Scottish Highlands, became one of increasingly fractured identity. This English aristocrat was also a human trophy of colonial rule, a Victorian gentleman caged by British imperialism. Eventually, embittered, he reverted to Sikhism. He yearned for his homeland and attempted to reclaim the Punjab, but the British thwarted his efforts. Duleep Singh died alone and impoverished in a hotel room in Paris in 1893. His wish for his body to be returned to India was not honoured. He is buried in Elveden church beside his wife and son.
Day 2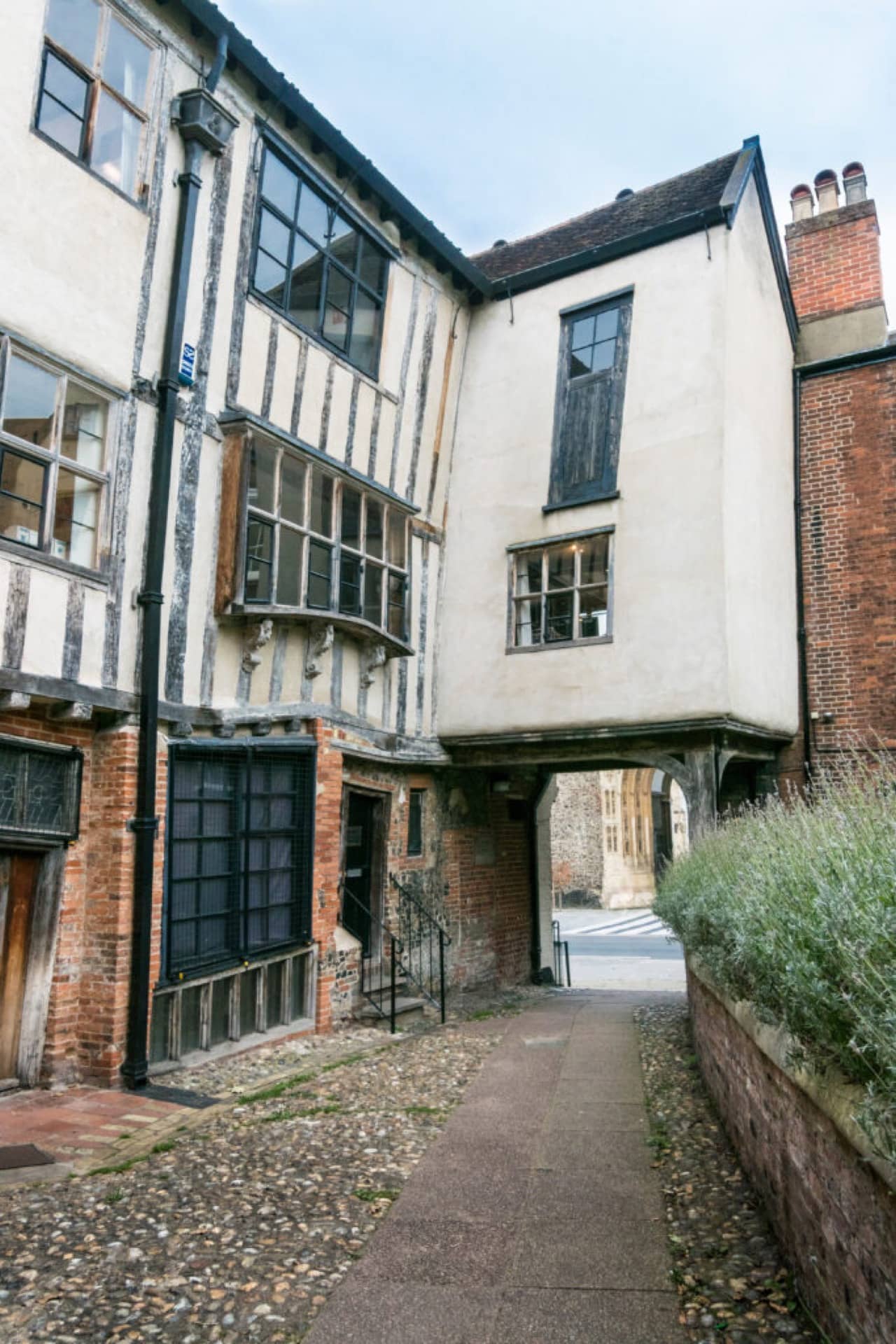 The Wildman in Norwich mixes some of the best cocktails in town. But do you know how the forest-inspired pub got its name?
In 1751 Bridewell Gaol (now the Museum of Norwich) was engulfed by the smoke of a street fire. Among the hastily released prisoners, one man stood out. Hirsute, strong, and unable to use words, he'd been arrested for 'strolling about the streets'. Yet astonishingly, this poor vagrant had once lived in Kensington Palace under the King's protection. Peter The Wild Boy had been found. In Norwich.
His story began in Hamelin, Germany in 1725. A naked boy of about 12 was discovered alone in the forest; a feral child, scampering on all fours, surviving on plants. Fascinated, King George I brought him to the English court and called him Peter. The wild boy was a sensation. He caught the imagination of writers like Daniel Defoe and Jonathan Swift and there was fevered speculation he'd been raised by wolves or bears. Eventually, the court paid for a Hertfordshire farmer to care for Peter, who seemed happiest in the countryside. But in summer 1751, aged 39, Peter vanished. Despite press advertisements, he couldn't be traced. Until he turned up in Norwich.
He was taken home and looked after in Hertfordshire for the rest of his days. But Norwich people never forgot the famous Wild Boy who'd mysteriously turned up in their city. The Wildman Pub on Bedford Street is named in his honour, with a commemorative plaque nearby.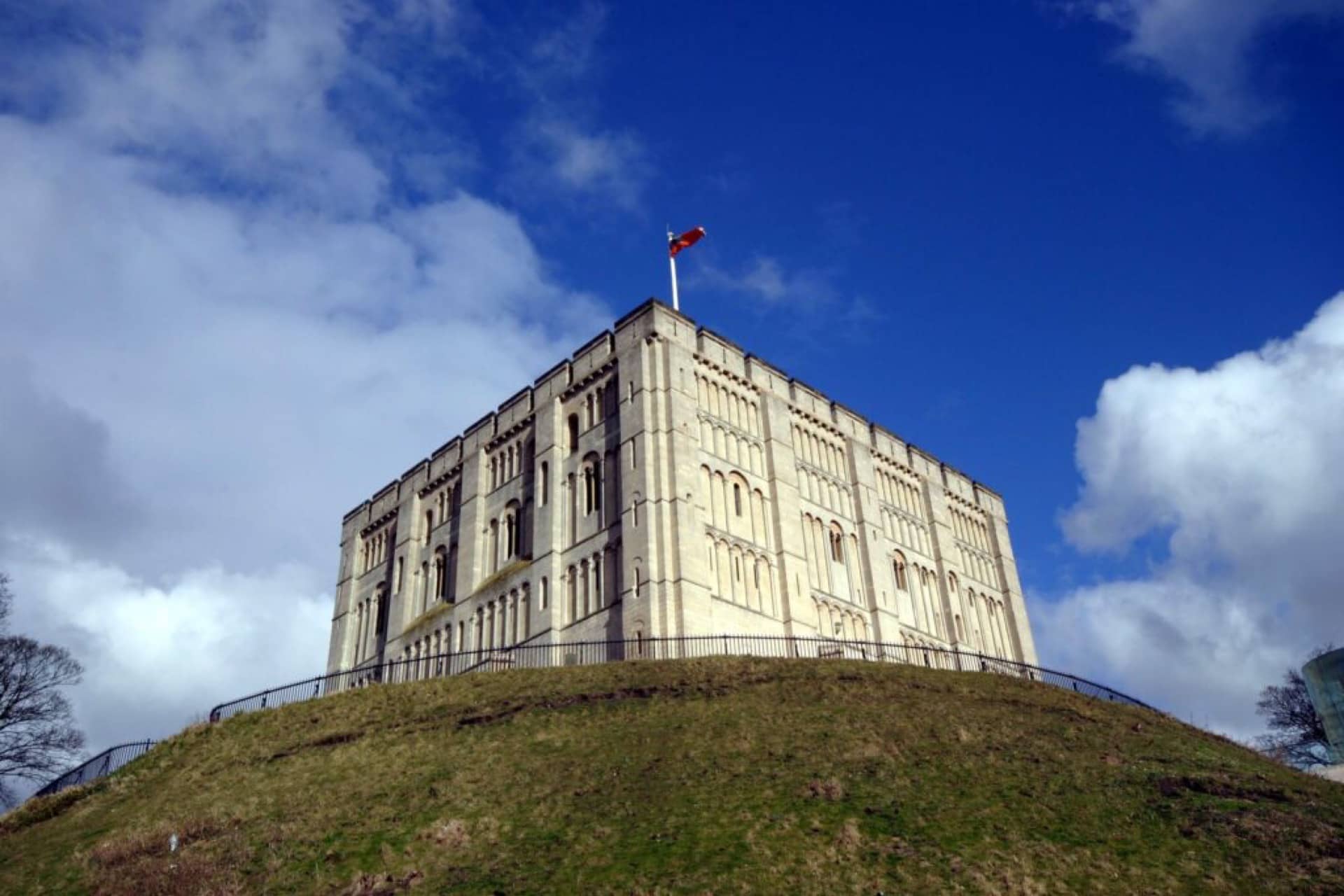 When Albion has need of him, King Arthur will return. So says Arthurian legend. But Norfolk has its own stories. Local folklore tells of a great king who loved Norfolk so well he built a Fine City, long before the days of the Romans. All hail King Gurgunt! Gurgunt rests in enchanted sleep, sword in hand, deep below the green mound of Norwich Castle, until he rises again to save his beloved land.
Norwich Castle should be one of everyone's top ten days out in Norfolk. Now a museum, it's full of natural, social and fashion history alongside important artworks. And, as it's been both a castle and prison, there are plenty of ghosts, most of them friendly!
Heroes like Gurgunt have roamed the English imagination and landscape since time beyond memory. You could substitute England with many other places, for similar archetypal myth cycles echo across the world. Tales of a King Under the Mountain existed long before being summoned by Tolkien, the recurring motif of a messianic leader who will return at a time of great peril. King Gurgunt resurfaced when Queen Elizabeth I visited Norwich during her royal progress in 1578. It's said the mythical King stepped from the crowd as if to speak with her. Alas, a violent shower of rain made the queen run for shelter, and Gurgunt never delivered his message. Ancient spirit whose words might have changed the course of history, or Tudor actor whose prank was thwarted by the weather? You decide!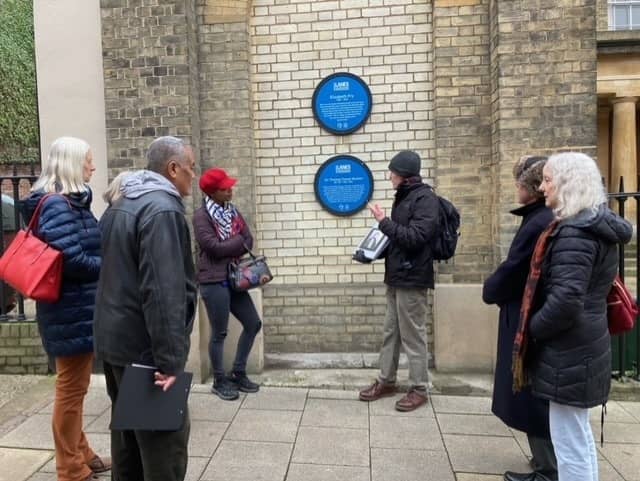 Norwich Black History Walk
Interested in the local perspective of Black Lives Matter? This guided city walking tour celebrates the diverse contribution of black people to the history of Norwich and Norfolk.
Expert guide Paul Dickson introduces fascinating figures who once walked through Norwich streets. You'll hear true stories of boxing, weaving, street traders, soldiers, airmen and performers. You'll learn about Ukawsaw Gronniosaw, a Nigerian prince stolen from Africa and you'll discover the UK's first black circus impresario, Pablo Fanque who's mentioned in the Beatles' Sgt Pepper's Lonely Hearts Club Band.
The tour looks at those involved in the slave trade and Norfolk's abolitionists such as Thomas Fowell Buxton, Harriet Martineau and Amelia Opie who founded the women's branch of the national Anti-Slavery Society. Paul also explores 19th century Norfolk boxing hero Jem Mace's work with black boxers and the great contributions of soldier, historian, archaeologist and philanthropist, Frederick Duleep Singh and his sister Sophia Duleep Singh, a leading suffragette.
The tour finishes as history becomes living memory, when welcoming local pubs were racially segregated by the American Army and Air Force. Paul celebrates the musical legacy of American servicemen who brought jazz and blues to the city as well as Lucas, the 1960s US airman, who settled in Norfolk, and brought soul to the Orford Cellar as well as touring with Aretha Franklin and singing with James Brown and Stevie Wonder.
It's a 2 hour walk in all weathers, starting from the Forum, so wear comfy shoes and bring water!
If you fancy creating your own itinerary for a day trip to Norfolk or a longer visit, it couldn't be simpler. Just go to Search Activities and select from our wide range of free and paid-for experiences, saving any that capture your imagination with the click of a button.
Once you've finished, you'll find all the information stored in My Favourite, where you can drag and drop activities to create your own day-by-day itinerary! You can download this to a calendar and even share it with friends.