Star light, star bright…can't sleep? Embrace the shadowlands where ghosts and phantoms pluck at the ragged hem of day. Things half seen stalk the Norfolk night, leering from the past on the very edge of England. But don't close your eyes, for there is magic in the night. When evening comes another world reveals itself. Artificial city lights hide the shimmering stars, sprayed in silver glory across Norfolk's dark skies. Storms of wintering birds wheel in wild air as the sun sinks, so make a date with the moonlight and reclaim the night. Soon a new day will begin.
Day 3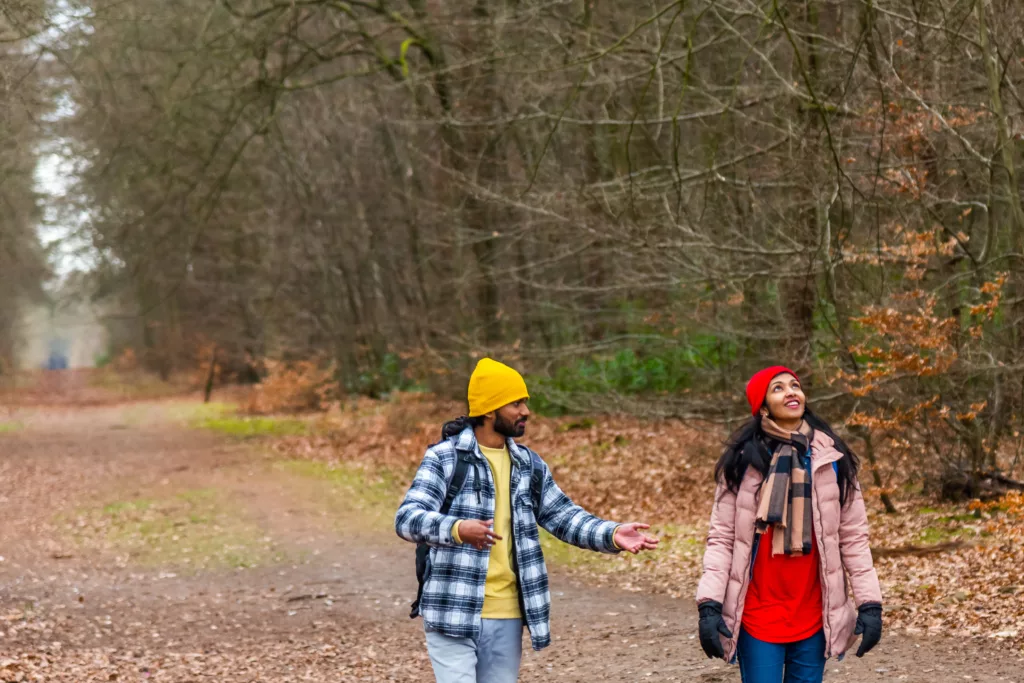 Think Black Shuck is terrifying? You ain't seen nothing yet! Slavering hell hounds bow to Thetford's phantom rabbit. It guards the doorway of a rare medieval rabbit warrener's lodge, where thousands of rabbits were once raised – and killed for food and fur. If you're wondering what could be scary about a cute little bunny, be warned that this one is a giant ghost with flaming red eyes. Oh, and seeing it is an omen of death. Just saying.
If blood-curdling rabbits aren't hair-raising enough, some speak of an unsettling figure wandering the woodland walks around the lodge, muttering in strange dialects from a shuddering two-dimensional face. Horrifed witnesses say this chilling visage peers from the first floor window where another ghastly face is sometimes glimpsed, with gaping black holes where the eyes and mouth should be. Trouble is, there is no first floor anymore. Gulp! The lodge at Thetford was built to accommodate hunting parties on the 'sands' of Breckland. Perhaps that should be haunting parties?
Once this lodge was the most prolific producer of rabbit meat and skins in the county, but rabbits aren't actually native to these islands. It's likely they were introduced by the Romans so there's no Old English, Celtic or Germanic word for rabbit. We've borrowed ours from French. There was an older term, 'coney', pronounced like the Irish and derived from the Latin 'cunīculus'. It was dropped when British slang picked it up as a pun for something rather different.
In the historic market town of Thetford stands the largest earthen motte in England. Climb 40 feet and 90 steep steps to the top to see for miles across Norfolk. Here, a Norman castle once dominated the town, erected inside an ancient Iron Age earthworks. Standing at the crossings of the rivers Thet and Ouse, the Iceni tribe hill fort, dating from around 500BC, oversaw Ickneild Way, 'the oldest road in England'. The 4,000 year old trackway connects Dorset to Norfolk along the chalk spine of England, George R.R. Martin's inspiration for the Kingsroad in Game of Thrones.
The Domesday Book notes Thetford was England's sixth largest town a strategic site for a Norman motte and bailey castle, believed to have been constructed in 1067, immediately after the Norman Conquest. Topped by a wooden tower encircled by a timber palisade, the Norman castle was probably built by Ralph Guader, Earl of East Anglia until he led an unsuccessful Revolt of the Earls against the Crown 1076. Or by his successor Roger Bigod (Baron Bigod cheese is named after his lordly lineage).
Only Silbury Hill in Wiltshire has a larger human-made mound, and Thetford's is just as rich in mystery and legend. Medieval locals called it Devil's Dyke, formed by mud falling from Satan's filthy hoof. Others claim a king's palace, full of treasure, lies under the hill or that six silver bells from Thetford Priory were hidden here during the Reformation, still buried deep in Norfolk earth.
If you fancy creating your own itinerary for a day trip to Norfolk or a longer visit, it couldn't be simpler. Just go to Search Activities and select from our wide range of free and paid-for experiences, saving any that capture your imagination with the click of a button.
Once you've finished, you'll find all the information stored in My Favourite, where you can drag and drop activities to create your own day-by-day itinerary! You can download this to a calendar and even share it with friends.