A Celtic warrior queen, a Norman castle, a Tudor museum donated by an Indian prince, a classic British TV comedy, a founding father of American independence, the UK's largest man-made lowland forest and a terrifying phantom, er…bunny rabbit! The pleasant market town of Thetford is certainly rich in strange history. It's the gateway to Breckland, one of Britain's most unusual precious landscapes, home to loads of rare wildlife. Under an hour from Cambridge and Norwich, doesn't rain much and plenty of places for picnics, walks and mountain biking. All adds up to one of Norfolk's best days out!
Day 1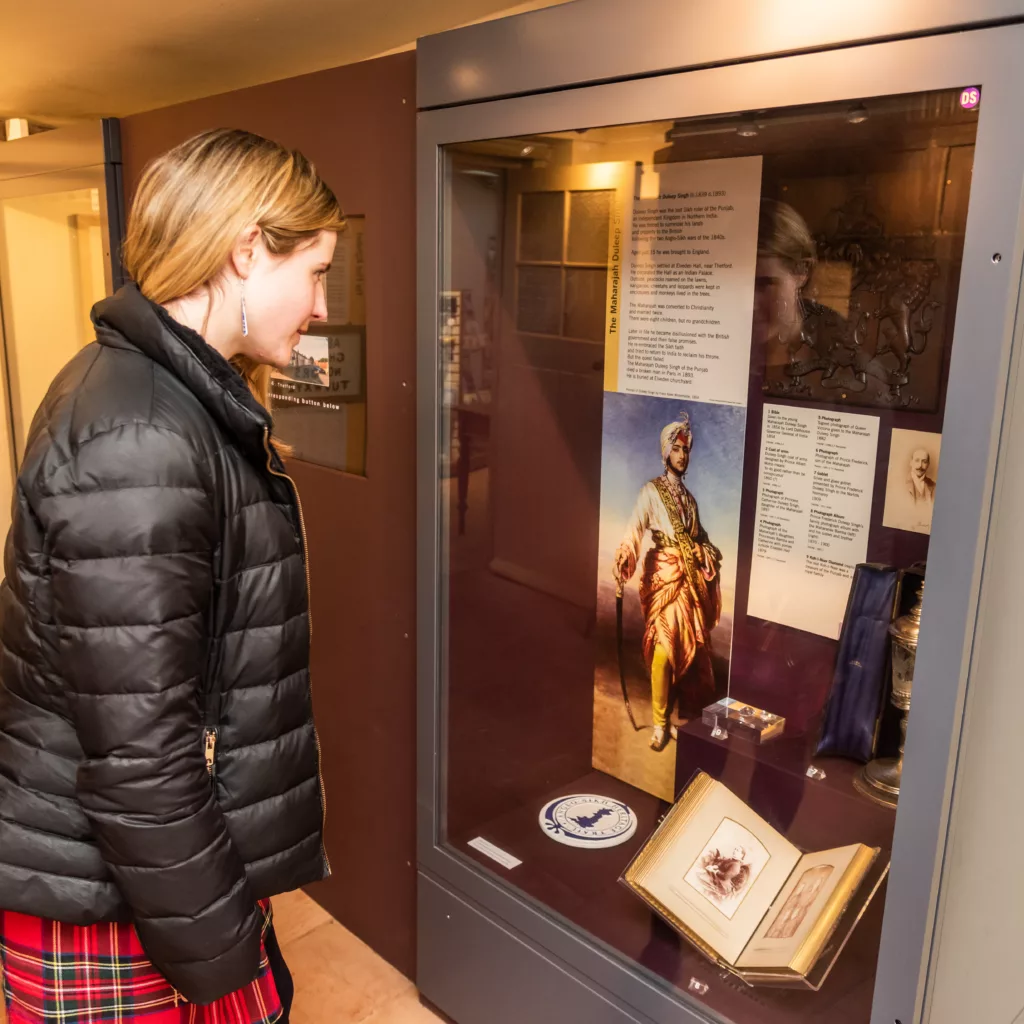 There are many magnificent stately homes in Norfolk but the charming Ancient House Museum in Thetford gives a unique glimpse into the history of middle class life. The early Tudor town house is one of the best examples in East Anglia. Its origins are uncertain but when the house was given as a gift to the town by Prince Frederick Duleep Singh in 1921, a conveyance mentions it was erected in the reign of Edward IV (1461-83). Probably commissioned by a wealthy merchant, it's likely the house was originally detached, albeit constrained by the modest size of the plot.
Unlike in dramas like 'Downton Abbey', it was common for this kind of household, including servants, to sit down and eat together. The comfortable interior, with beautifully carved timbers, immediately captures the imagination. The Museum examines the lives of various people who lived in this building; an innkeeper, a plumber, a watchmaker and a museum caretaker. The 1901 population census tells us Thomas Newton, a rabbit warrener, was living here with his wife Emily, their family and four lodgers. If you love The Museum of the Home in London's Shoreditch, Thetford's Ancient House is a must-see.
Nearby there's more history to discover. In 1737 political philosopher Thomas Paine was born 100 metres away. A passionate supporter of American and European revolutionary causes, he wrote hugely influential pamphlets including Common Sense, Age of Reason and the Rights of Man, a rebel in the great tradition of Norfolk's radical thinkers!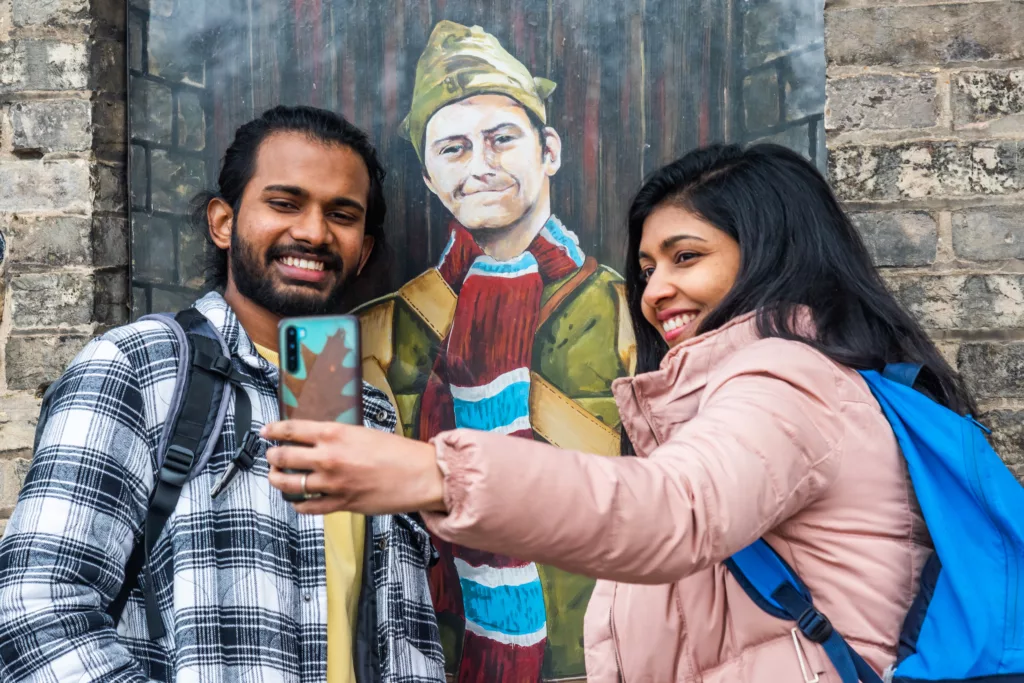 Anyone who loves the nostalgic wartime BBC TV comedy Dad's Army may well recognise the buildings of Thetford and countryside as the real life location of Warmington-on-Sea, the fictional town under the protection of Captain Mainwaring's shambolic Home Guard. In its heyday the series regularly gained audiences of 18 million viewers and is still shown internationally and on Britbox.
Thetford's Guildhall doubled as the Warmington-on-Sea town hall and many scenes were filmed in the town or surrounding countryside. Between 1968 and 1977 Captain Mainwaring, Corporal Jones, Private Pike, Wilson and other cast members were familiar faces in Thetford. If you stay at The Bell Inn, you might even get the same room as your favourite character, or at least one named after them. No need to dig through the archives to find the film locations, just book a guided walking tour round town or coach tour to explore even further afield. When the Dad's Army Tours were launched they proved so popular that a Dad's Army Museum was founded in the Old Fire Station. Fans will love all the memorabilia including Jones's Butcher van, housed at the nearby Charles Burrell Museum. Have a photo taken in the Vicar's chair or settle into 1940s inspired Marigold's Tea Room for a nice cup of tea and wartime style cake – but no powdered egg! Or walk down the riverbank and take a picture beside a life size statue of Captain Mainwaring or a mural of Private Pike. Forgot your camera? You stupid boy!
Day 2
In the historic market town of Thetford stands the largest earthen motte in England. Climb 40 feet and 90 steep steps to the top to see for miles across Norfolk. Here, a Norman castle once dominated the town, erected inside an ancient Iron Age earthworks. Standing at the crossings of the rivers Thet and Ouse, the Iceni tribe hill fort, dating from around 500BC, oversaw Ickneild Way, 'the oldest road in England'. The 4,000 year old trackway connects Dorset to Norfolk along the chalk spine of England, George R.R. Martin's inspiration for the Kingsroad in Game of Thrones.
The Domesday Book notes Thetford was England's sixth largest town a strategic site for a Norman motte and bailey castle, believed to have been constructed in 1067, immediately after the Norman Conquest. Topped by a wooden tower encircled by a timber palisade, the Norman castle was probably built by Ralph Guader, Earl of East Anglia until he led an unsuccessful Revolt of the Earls against the Crown 1076. Or by his successor Roger Bigod (Baron Bigod cheese is named after his lordly lineage).
Only Silbury Hill in Wiltshire has a larger human-made mound, and Thetford's is just as rich in mystery and legend. Medieval locals called it Devil's Dyke, formed by mud falling from Satan's filthy hoof. Others claim a king's palace, full of treasure, lies under the hill or that six silver bells from Thetford Priory were hidden here during the Reformation, still buried deep in Norfolk earth.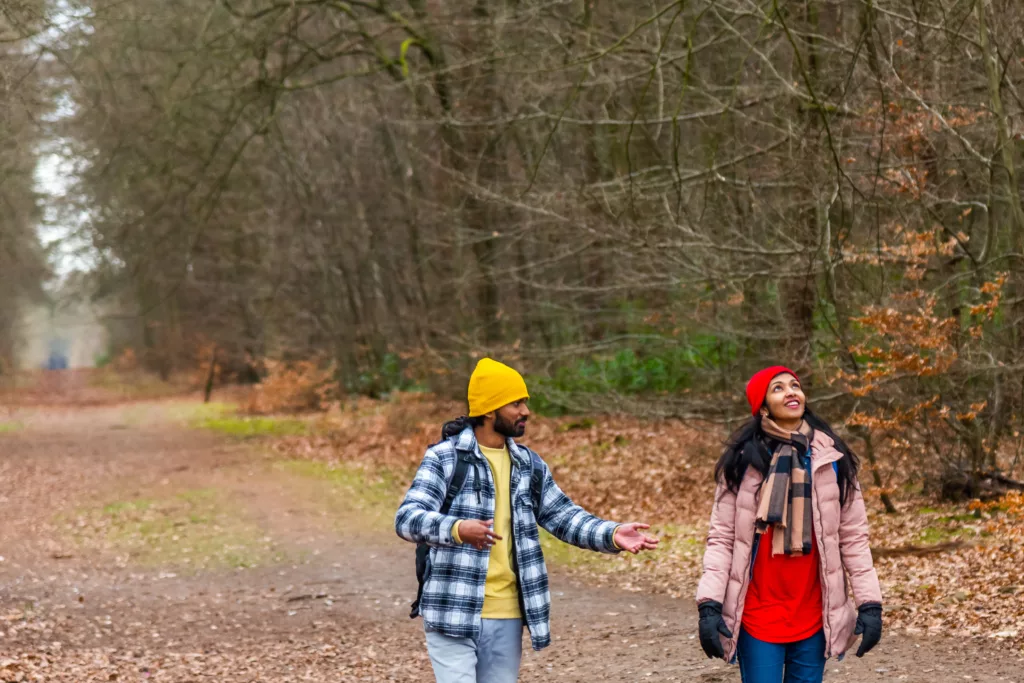 Think Black Shuck is terrifying? You ain't seen nothing yet! Slavering hell hounds bow to Thetford's phantom rabbit. It guards the doorway of a rare medieval rabbit warrener's lodge, where thousands of rabbits were once raised – and killed for food and fur. If you're wondering what could be scary about a cute little bunny, be warned that this one is a giant ghost with flaming red eyes. Oh, and seeing it is an omen of death. Just saying.
If blood-curdling rabbits aren't hair-raising enough, some speak of an unsettling figure wandering the woodland walks around the lodge, muttering in strange dialects from a shuddering two-dimensional face. Horrifed witnesses say this chilling visage peers from the first floor window where another ghastly face is sometimes glimpsed, with gaping black holes where the eyes and mouth should be. Trouble is, there is no first floor anymore. Gulp! The lodge at Thetford was built to accommodate hunting parties on the 'sands' of Breckland. Perhaps that should be haunting parties?
Once this lodge was the most prolific producer of rabbit meat and skins in the county, but rabbits aren't actually native to these islands. It's likely they were introduced by the Romans so there's no Old English, Celtic or Germanic word for rabbit. We've borrowed ours from French. There was an older term, 'coney', pronounced like the Irish and derived from the Latin 'cunīculus'. It was dropped when British slang picked it up as a pun for something rather different.
Day 3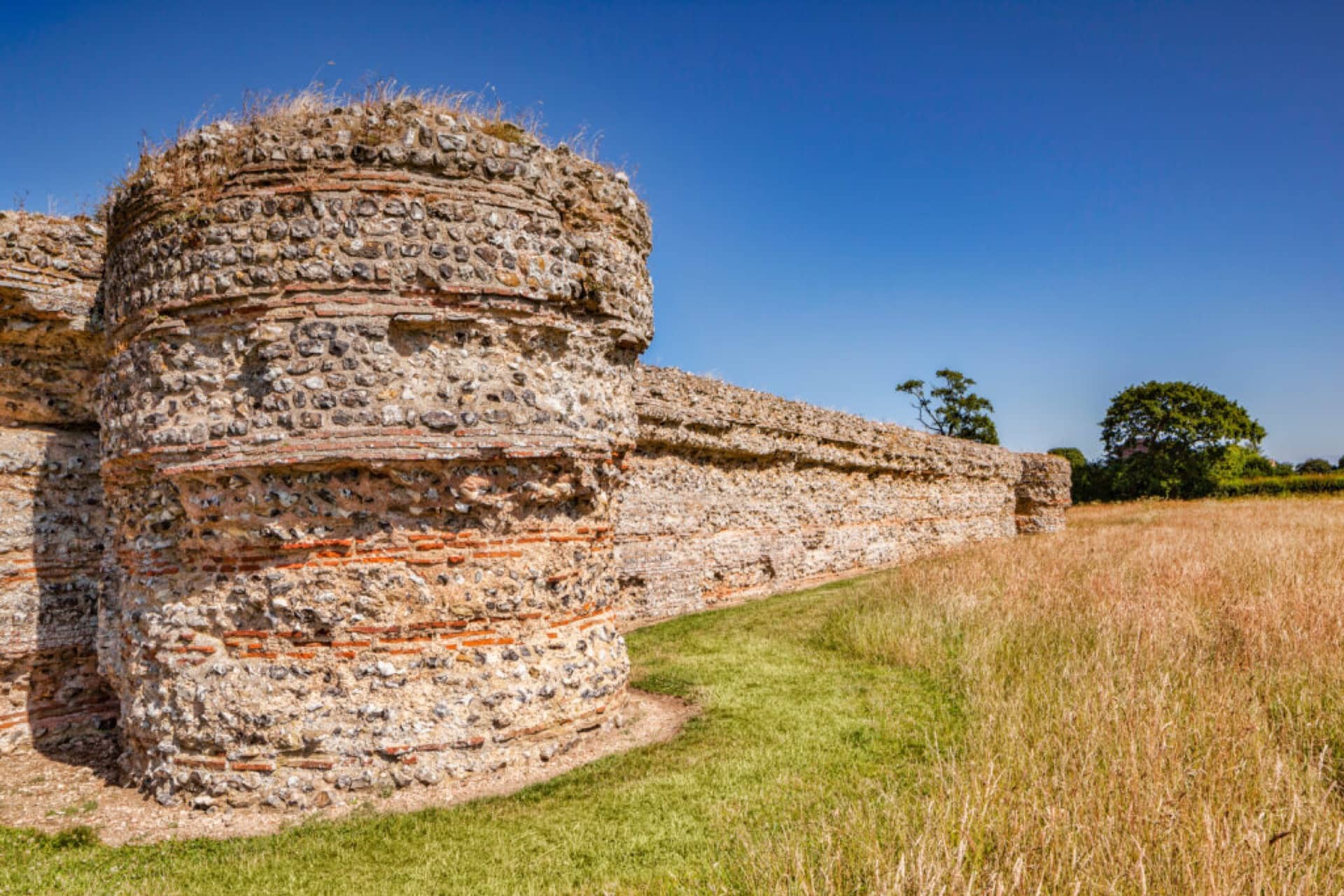 She was the Roman Empire's worst nightmare. Yet we don't really know much about Boudicca. Was Boudicca, 'Bringer of Victory', her name or a title? Was she even a queen? Certainly, according to Roman historian Tacitus, she was a merciless Celtic warrior – badass is an understatement! When her husband, Prasutagus died, Boudicca became ruler of the East Anglian Iceni people. But the Romans seized the Iceni's land and property, publicly flogging Boudicca and raping her daughters.
Out for vengeance, her warriors, boiling with resentment at Roman rule, crushed the Roman Ninth Legion and destroyed Colchester (Camulodunum), capital of Roman Britain. She burned London (Londinium) and St Albans (Verulamium) massacring tens of thousands of Romans and Britons. Finally, in around AD60, on the verge of defeat by a Roman army led by Paulinus, it's thought Boudicca poisoned herself. The site of the battle is a mystery, although 'Boudicca Tomb', unknown in real life, is familiar to gamers playing 'Assassin's Creed Valhalla'.
So, where can you walk in Boudicca's footsteps? She'd have had her vengeful eye on the Roman forts at Caistor St Edmund and Burgh Castle and the Iron Age earthworks at Warham, Tasburgh and Thetford are strong in Iceni history. It's likely Boudicca would have visited the sacred Bronze Age site at Gallows Hill, Thetford. A listed monument, it now neighbours an industrial estate. But hey! King Richard III was found under a Leicester car park, so when it comes to unearthing Norfolk's ancient past, never rule anything out!
If you fancy creating your own itinerary for a day trip to Norfolk or a longer visit, it couldn't be simpler. Just go to Search Activities and select from our wide range of free and paid-for experiences, saving any that capture your imagination with the click of a button.
Once you've finished, you'll find all the information stored in My Favourite, where you can drag and drop activities to create your own day-by-day itinerary! You can download this to a calendar and even share it with friends.