Snuggling at home on winter nights is even cosier after an invigorating hike. Pensthorpe, near Fakenham, is a magical place for striding out amid silhouetted trees across frosty grass. In the winter quiet you have a heightened sense of nature, busy all around you. Migratory birds are on the move now, winter visitors from Scandinavia, Russia and the High Arctic thronging flinty skies or sheltering in hedgerows where glossy scarlet berries gleam in the monochrome landscape. Even on an afternoon of steady mizzle, a brisk 20 minute walk sets you up for tucking into a hot and hearty pub supper.
Day 1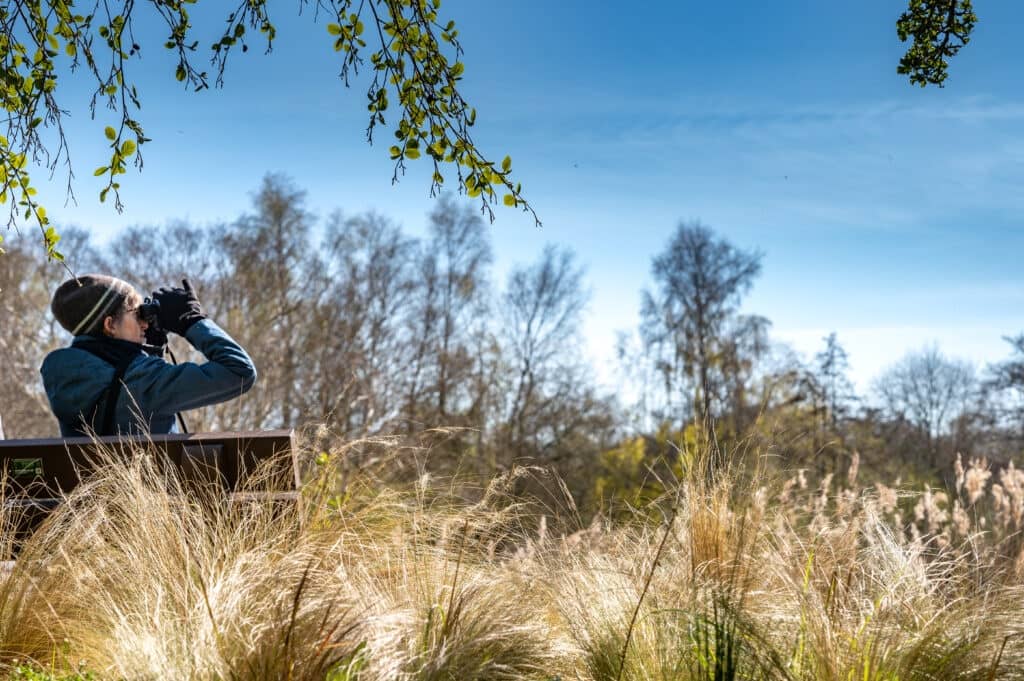 Winter is coming, revealing the bones of the landscape. Wrapped by ribbons of soft mist or with edges sharp and clean in crystalline air, the trees rest. Norfolk's trees are a vital part of our landscape and play a vital role in sustaining and protecting wildlife throughout the cold, dark months. Getting outside is an uplifting way to embrace the season and learn more about the natural world we all depend upon.
Chosen as a filming location for BBC's Springwatch, Pensthorpe's staggering 700-acre site includes imaginative gardens and a species-rich nature reserve of wetlands and hedgerows, woodland and riverbanks where the chalky River Wensum, flows through. It's a lot to take in, so pull on some warm wellies and join a stunning winter walk in the company of an expert warden. It's rather satisfying to prepare for the walk by tucking into a fortifying meal at the Courtyard Café, built on the site of an early medieval church. Then head out and discover diverse native trees like oak and birch, which provide wildlife corridors linking woodland habitats even when their leaves have fallen in autumn. One of winter's many joys is seeing the wonderful wildlife chasing warmth and food, migrating to Norfolk from countries much icier than ours.
Don't forget to visit the fabulous shop full of unique gifts for nature lovers and artisanal food and drink to take home for tea. And there's a bus stop at the entrance, so if you can, go car free.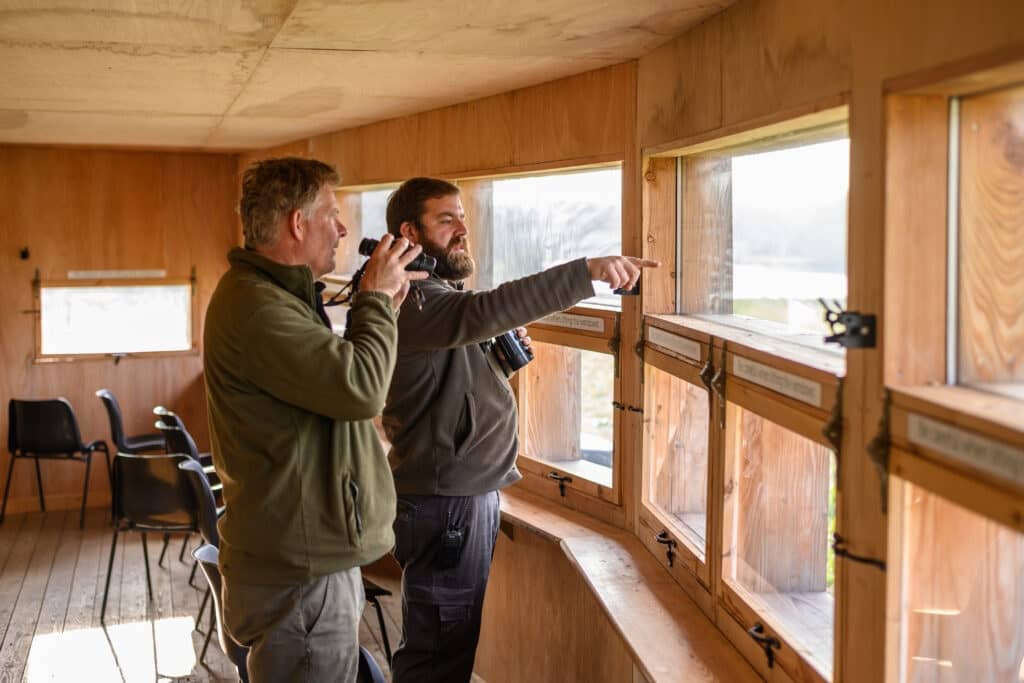 You may put out peanuts for perky little blue tits in your garden but could you tell a marsh tit from a coal tit? This half day course at Pensthorpe is for novice birdwatchers, curious about how to identify birds and, even if they're hidden, know them by their song.
Pensthorpe's spectacular diversity of habitats from lakes, ponds and rivers to woodlands, farmland and wildflower meadows means there's always a fantastic mix of birds on the reserve. No wonder it's been a popular filming location for BBC Springwatch! You may see winter visitors like skeins of pink-footed geese or busy fieldfare and redwing, just flown in from Scandinavia to feast on berries in the Norfolk hedgerows. Perhaps you'll spot a red kite high above or hear a kingfisher as it darts by in a flash of turquoise.
When nature writer Melissa Harrison learned to recognise birds, she wrote in The Stubborn Light of Things, 'more and more species swam out of anonymity into sharp focus…my brain no longer relegates bird calls to background noise. This is a change anyone can make.' Once you know how to tune in, the instruments of the avian orchestra become distinct, a rich, layered tapestry of sound. The species you'll see changes by season so if you fall in love with birdwatching, annual memberships are a great gift. At Pensthorpe, arrive as a beginner and leave as a birding expert. It's never too late – or too early – to start.
If you fancy creating your own itinerary for a day trip to Norfolk or a longer visit, it couldn't be simpler. Just go to Search Activities and select from our wide range of free and paid-for experiences, saving any that capture your imagination with the click of a button.
Once you've finished, you'll find all the information stored in My Favourite, where you can drag and drop activities to create your own day-by-day itinerary! You can download this to a calendar and even share it with friends.