Exploring Churches: North Norfolk
In his classic 1974 BBC documentary A Passion for Churches, John Betjeman's poetic commentary asks: 'What would you be, you wide East Anglian sky / Without church towers to recognise you by?' In fact, with over 650 churches, Norfolk has the greatest concentration in the world. This itinerary includes some of North Norfolk's most beautiful churches, flinty towers rising from marsh mists, beacons for sailors and wanderers, even, once, for a lonely mermaid. Both heritage landmarks and communities of worship, churches welcome people of all faiths and none, seeking calm contemplation where motes of dust dance in the light of quiet afternoons.
Day 1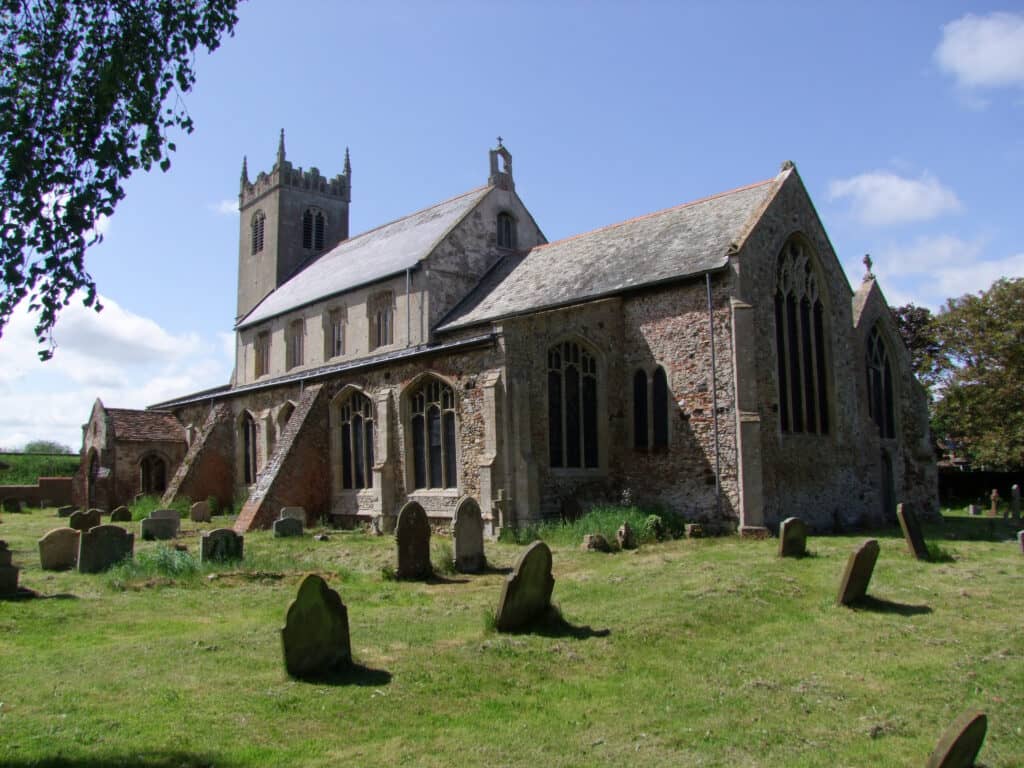 Why would anyone scrawl graffiti in a church? Find out on this fascinating guided tour of north Norfolk churches where ancient intrigues are brought to life by one of the UK's leading church historians. Norfolk has more medieval churches per acre than any other rural area in the world. Some are at the heart of villages and towns, others soar from the landscape alone in fields and fens. All connect place and people, brimming with stories about how we used to live.
Poet John Betjeman wrote 'Norfolk would not be Norfolk without a church tower on the horizon or round a corner up a lane.' But what do you know about the communities who designed, built, and used these glorious light-filled spaces? And how did medieval prosperity transform churches in this unique corner of England? Were they so very different from us?
With over 40 years as a guide, John Vigar is one of the UK's most engaging ecclesiastical experts. He'll point out tiny clues to our past, left by our ancestors, and share true tales of baptism, marriage, burial…and graffiti! You'll find out how to recognise architectural styles and decode layers of English history by visiting at least three very different churches encompassing nearly a thousand years of war and peace.
Travelling together sustainably on public transport, you'll have about 50 minutes at each church with time to purchase lunch in a traditional pub in one of north Norfolk's pretty coastal villages.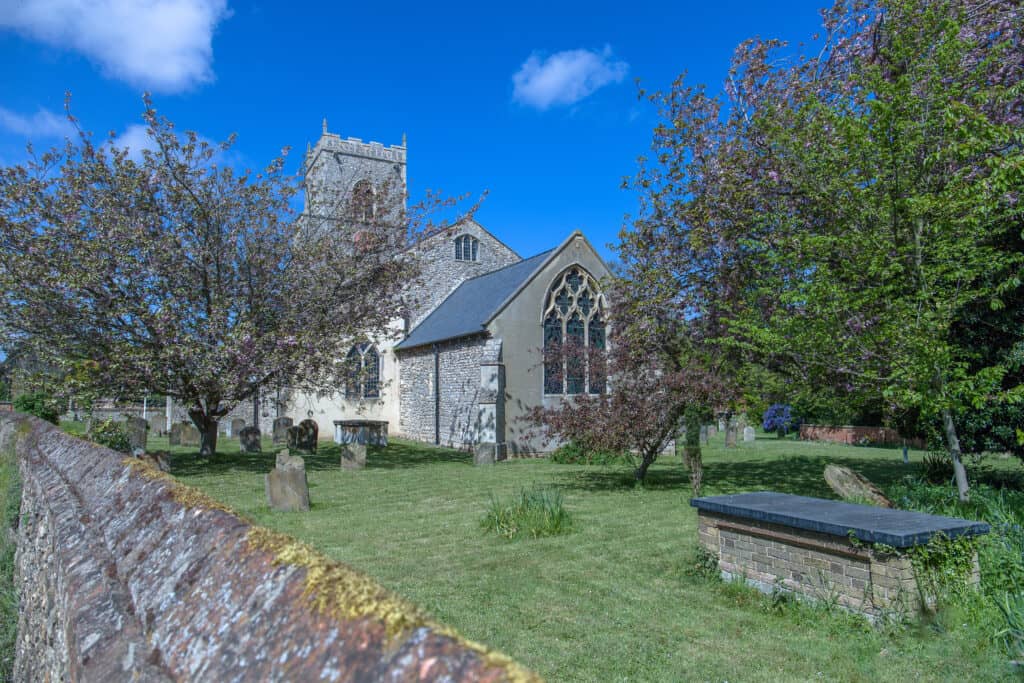 The churches of the Fens rise above a haunting landscape salvaged from the sea. As if sculpted from the fabric of Norfolk, they soar heavenwards from flatlands of ceaselessly shifting tide and marsh, awash with stories if only we know how to read them.
This is a very special opportunity for your group to visit four extraordinary churches on west Norfolk's wide-open Fenland in the company of John Vigar, one of the UK's leading church historians. Engaging and amusing, he's happy to answer all your questions. With over 40 years of guiding groups around English churches John ensures your day is educational and immensely enjoyable.
Passionate devotee of Norfolk's churches, poet John Betjeman wrote the Fens were 'the best plinth for sculptural architecture in the whole country', but have you ever wondered about the people just like us, who designed, built, and used these monumental structures? Exploring these transcendent spaces, filled with infinitely changing light, you'll learn how to identify architectural styles and the patina of passing ages. See how medieval wealth transformed ecclesiastical architecture in this unique corner of England.
Between them the four very different churches embrace nearly a thousand years of English history. John will point out tiny clues revealing secrets of our past and share true tales of human suffering, love and hope within these majestic walls. You'll never look at churches the same way again.
Coffee and lunch stops can be arranged in local pubs, and these need to be pre-arranged.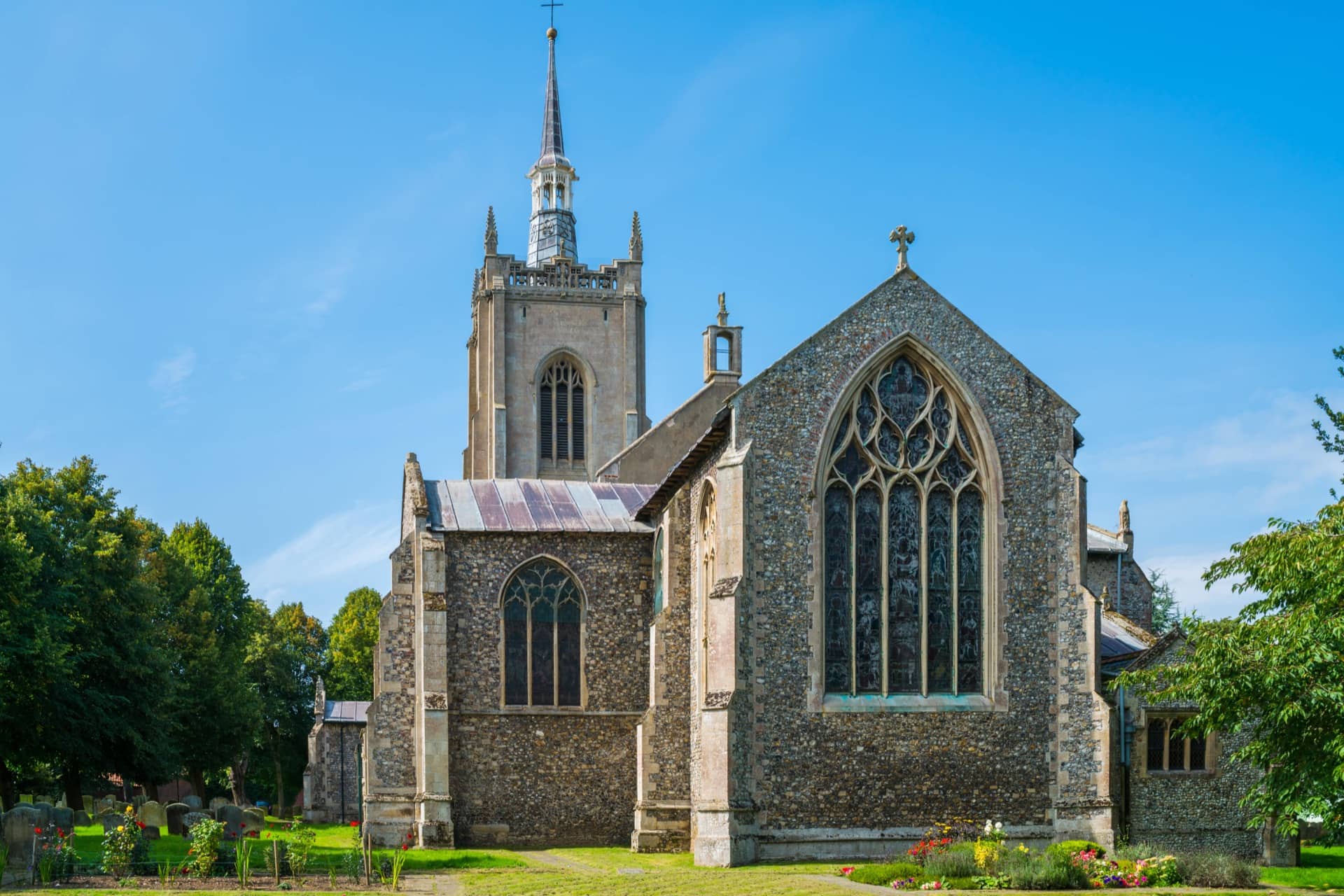 Swaffham is an attractive market town, gateway to the beautiful sandy landscapes of Breckland. It's where Edwardian explorer Howard Carter spent much of his childhood, before discovering 'wonderful things' in Tutankhamun's Ancient Egyptian tomb in 1922. But there's another character celebrated all over Swaffham. You'll find him carrying his pedlar's pack, carved on a wooden pew in the medieval Church of St Peter and St Paul.
Local folklore tells of John Chapman, a pedlar who lived in 'Soffham'. One night he dreamed he'd meet a man on London Bridge who'd make him rich. So he tramped more than a hundred miles to London and waited. And waited. Days passed. No-one spoke to him.
Suddenly, as if by magic a shopkeeper appeared. 'What on earth are you doing?' he asked. The pedlar described his dream. 'You're on a fool's errand boy!' he said, rocking with mirth. 'Imagine I dreamed of a John Chapman from 'Soffham' and hoped there'd be treasure buried under the apple tree in his garden. I'd be mad to travel all that way. Go home!' The shopkeeper was strangely familiar. John thanked him, hastened home and dug under his tree. After that day John Chapman was a wealthy man, a travelling pedlar no more.
Swaffham remembers the legendary pedlar everywhere from the local football club to cafés on the High Street. If you visit the popular Saturday market, pop into the church. Who knows, maybe the Swaffham pedlar will share his marvellous luck!
If you fancy creating your own itinerary for a day trip to Norfolk or a longer visit, it couldn't be simpler. Just go to Search Activities and select from our wide range of free and paid-for experiences, saving any that capture your imagination with the click of a button.
Once you've finished, you'll find all the information stored in My Favourite, where you can drag and drop activities to create your own day-by-day itinerary! You can download this to a calendar and even share it with friends.