Discover sacred spaces and significant structures on this two day exploration into Norfolk's history. Church towers rise from the wide open landscapes of Norfolk, spires and steeples pointing to the rolling heavens. Ruined abbeys and abandoned mills hold secrets and stories in stones and carvings, ancient buildings marking the days of our lives over a thousand years and more. The past is full of drama, desire, violent death and enduring hope, leaving clues to the society of our ancestors in what remains behind. And as nature reclaims our human architecture, these buildings abide, landmarks of a future as yet unknown.
Day 1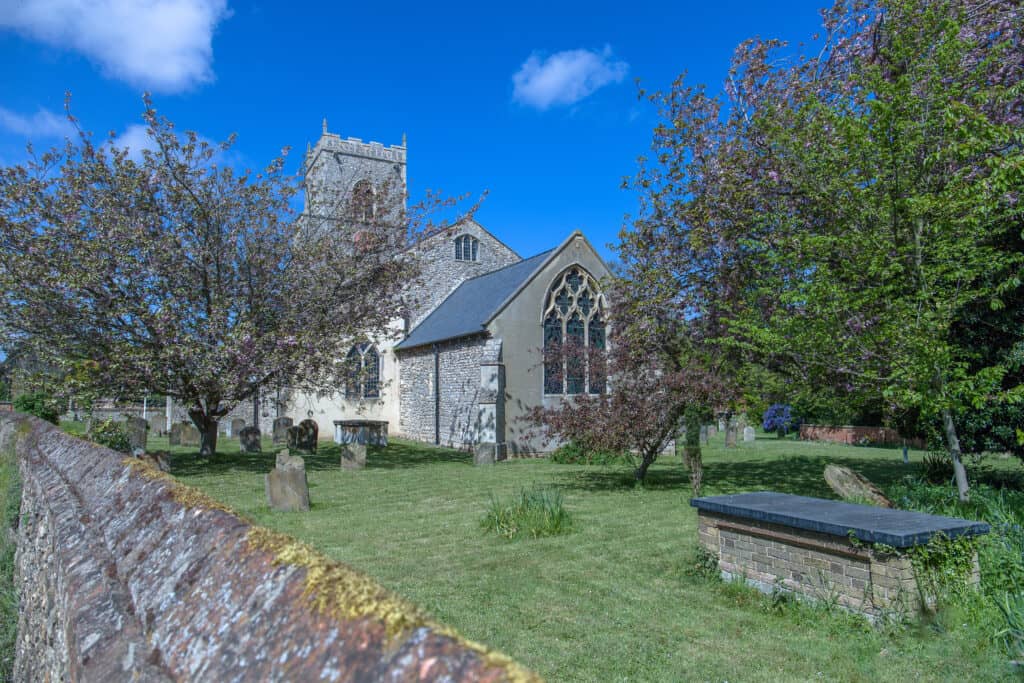 The churches of the Fens rise above a haunting landscape salvaged from the sea. As if sculpted from the fabric of Norfolk, they soar heavenwards from flatlands of ceaselessly shifting tide and marsh, awash with stories if only we know how to read them.
This is a very special opportunity for your group to visit four extraordinary churches on west Norfolk's wide-open Fenland in the company of John Vigar, one of the UK's leading church historians. Engaging and amusing, he's happy to answer all your questions. With over 40 years of guiding groups around English churches John ensures your day is educational and immensely enjoyable.
Passionate devotee of Norfolk's churches, poet John Betjeman wrote the Fens were 'the best plinth for sculptural architecture in the whole country', but have you ever wondered about the people just like us, who designed, built, and used these monumental structures? Exploring these transcendent spaces, filled with infinitely changing light, you'll learn how to identify architectural styles and the patina of passing ages. See how medieval wealth transformed ecclesiastical architecture in this unique corner of England.
Between them the four very different churches embrace nearly a thousand years of English history. John will point out tiny clues revealing secrets of our past and share true tales of human suffering, love and hope within these majestic walls. You'll never look at churches the same way again.
Coffee and lunch stops can be arranged in local pubs, and these need to be pre-arranged.
There's a perplexing inscription on Alice Burroway's gravestone at St Mary's, Martham. 'And there lyes Alice, who by hir Life was my Sister, my Mistres, My Mother, and my Wife.' Confused? Well, you know what they say about Norfolk. But joking aside, there's a harrowing tragedy hidden in the riddle of poor Alice Burroway's 18th century grave.
Once the nuns of Norwich Cathedral found a baby left on the steps. Strong with loud cry, he had a distinctive birthmark just under his shoulder blade. Who would abandon this bonny little lad? It seems a teenager called Alice had become pregnant by her own brutish father, who forced her to abandon the child and never speak of him again. Years later, after her father's death, Alice inherited the family estate and hired a farm hand called Christopher. A hard worker, he became her steward. And her lover. Alice was no longer a young woman so was surprised by a late pregnancy. The couple married. On their wedding night, they undressed fully for the first time. In the firelight, Alice saw Christopher's birthmark, a distinctive shape just under his shoulder blade. Stricken, Alice collapsed. How appalling it must have been for Alice to tell her new husband he was also her long lost son, born from the horror of incest. The shock killed Alice and within months Christopher was dead too, victims of a truth too terrible to endure. And no, this tragic story is far from being normal for Norfolk.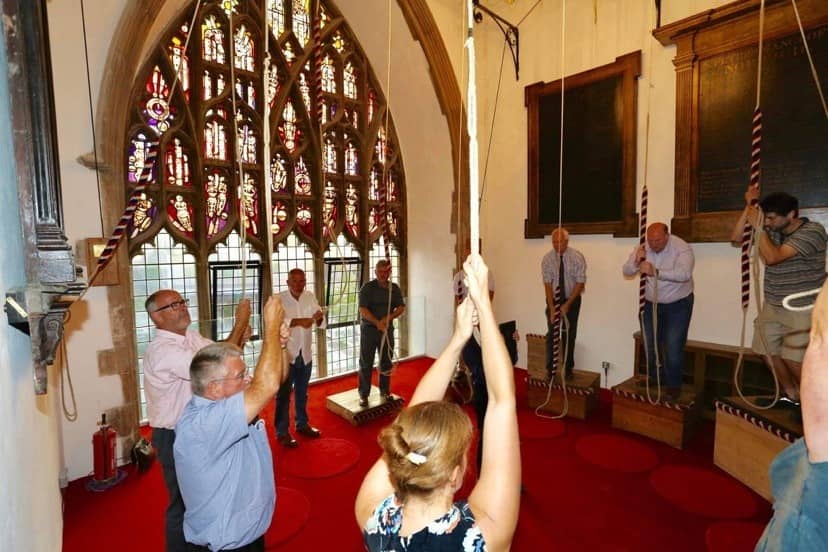 The sound of ringing church bells is one of the most evocative in Britain, marking the life of the nation and of individuals across villages, towns and cities. The joyful tumbling wedding peals or during Queen Elizabeth II's royal Jubilees; the first moments of Christmas Day and minutes of a New Year; Easter bells and summons to Sunday worship; the mournful muffled tolling to mark a death or Remembrance of the Fallen. Even as a backdrop, church bells chime the hours as we go about our lives. So ever wondered what it feels to be inside one of the most historic bell towers in the world?
Come and join St Peter Mancroft Church, at the heart of Norwich for almost 600 years. This unique bellringing experience at the Mancroft Ringing Discovery Centre takes place in an iconic ringing tower. You'll climb the 63 steps of a narrow, stone spiral staircase up to the infinity ringing chamber and discover part of the church that's seldom seen. The view from the top is breathtaking – guaranteed!
Norfolk man and former politician turned broadcaster, Ed Balls, was a bellringer as a boy, saying 'It's technically difficult but it has a mathematical beauty.' You'll have the chance to test his wisdom in a safe environment while learning more about the rich history of St Peter Mancroft and its amazing ringing heritage. Finish with a demonstration by experienced bellringers – you may have heard them on BBC Radio Norfolk so feel free to ask them questions!
Day 2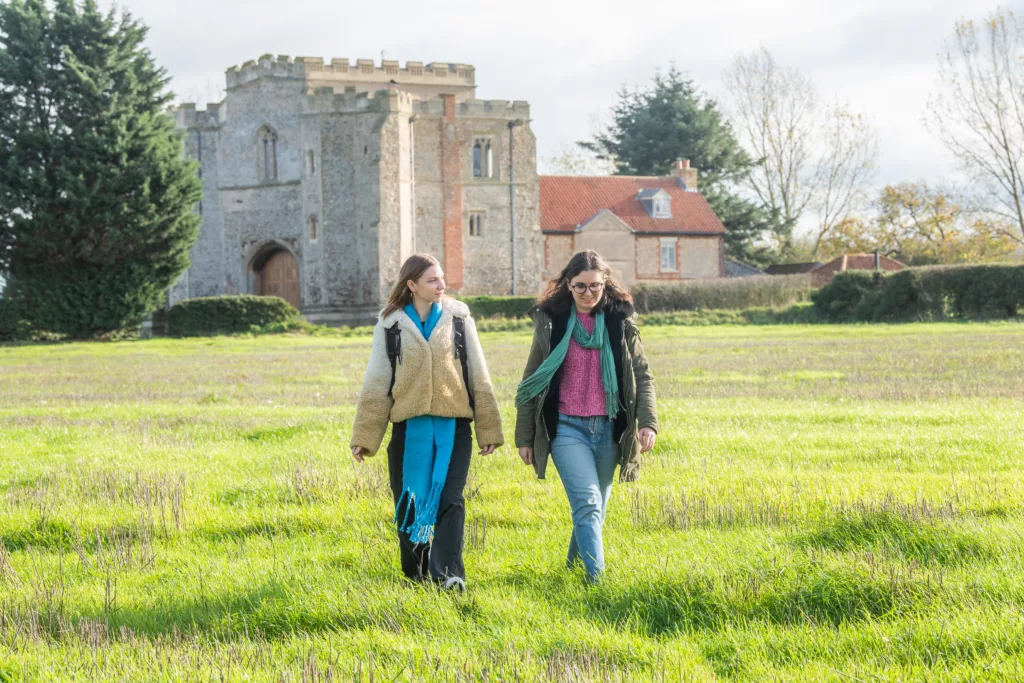 Walk through 'Norfolk's Holy Land', so called by 19th century cleric and writer Augustus Jessop, due to numerous priories and abbeys dotted along the Nar Valley. Ancient Romans, Danes and various religious sects made their homes on the isolated little islands surrounded by a sea of marsh; 'Pentney' means 'Penta's Island'. A starkly beautiful place, for centuries this landscape of quiet power has inspired philosophical thinking, ideal for pondering the meaning of life on winter walks. Around 1130 an Augustinian priory was founded here, by Robert de Vaux who came to England with William the Conqueror. For centuries it was a prosperous place of teaching and farming, although not without political upheavals. It was closed during Henry VIII's Dissolution of the Monasteries and today only the fine gatehouse survives, although Barnack stone from the ransacked priory was used in many local buildings.
Pop into the village and have a look at the 14th century Pentney Wayside Cross, near St Mary Magdalene's Church. Symbols of Christian faith, such crosses marked the way for medieval voyagers finding their way through unknown terrain. Before this became a churchyard, even further back in the 9th century, someone hid a hoard of exquisite silver brooches here. Likely to be a personal jewellery collection, for hundreds of years the six intricate brooches lay in secret under the earth until they were uncovered by gravedigger William King in the 1970s. Skilfully worked with animal and plant motifs, the treasure trove is now displayed in the British Museum.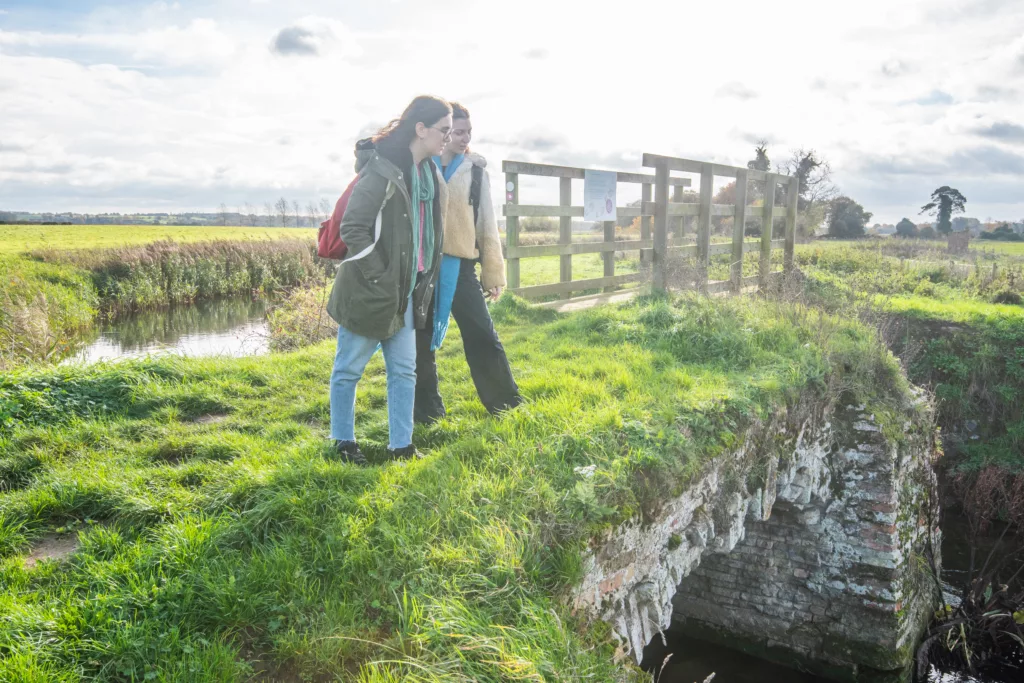 December is made for evenings in the pub. At least that's what Thomas Valentine thought as he walked out of the winter wind and into the warmth of the Windmill on a Monday in 1858. But some nights take a turn for the worse…
There was 'considerable excitement' (according to the Lynn Advertiser & West Norfolk Herald) when Valentine's body was found in the River Nar on Wednesday morning, his skull fractured and arm sticking out of the water. It seemed the gamekeeper had stumbled off the bridge. Or was it a case of murder at the mill?!
At the inquest it was reported Valentine was drinking with the publican, William Rann, and pals who worked on the lighter boats, carrying cargo along the river. He'd been jovial, though not drunk, singing on the bridge. No unpleasantness passed between the men, just a bit of banter and the odd threat which no-one took too seriously. And yet, yards from where you stand, Thomas Valentine met his end. The jury ruled a tragic accident, others believed Rann had clouted Valentine on the head before he fell into the cold water. Whatever the truth, beware muddy river banks after a few pints!
Pentney is also the birthplace of Fred Rolfe, 'King of the Norfolk Poachers', whose tangles with the law and remarkable tales of 1800s East Anglia were recorded by Lilias Rider Haggard in 'I Walked by Night' (1935). It's a fantastic evocation of historic rural life in Norfolk.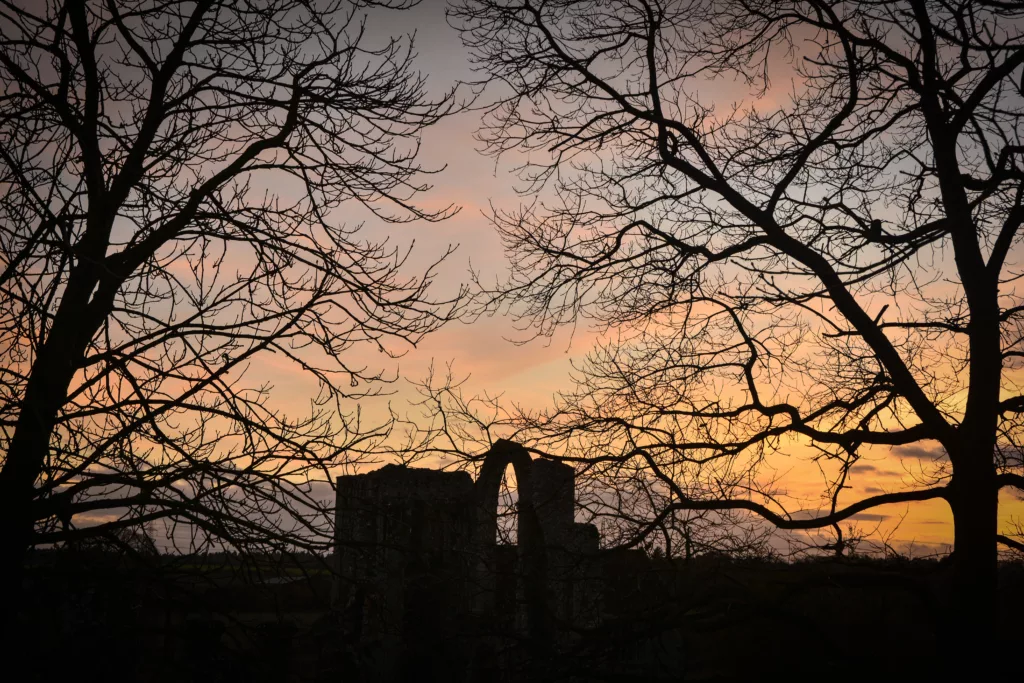 The village of Castle Acre overlooks the ancient Peddars Way where it crosses the River Nar. This idyllic chalk river valley holds an extraordinary wealth of history. Walk down sunken hedge lined lanes, across grazing marshes and along the river to discover a remarkable example of town planning, Norman style. The complete survival of a fortified Norman settlement is rare, but that's what you'll find at Castle Acre. It includes a castle (of course!), a parish church and one of the best-preserved monastic sites in Britain.
As well as historical gems, Castle Acre has natural treasure to explore. Chalk rivers are habitats of international importance and these winding upper stretches of the beautiful River Nar seem largely to have escaped the historic human compulsion to straighten everything in sight! Here crystal-clear water flows over gleaming stones, around gnarled roots. You might glimpse a trout peering up from shallow water or see an otter, though you'll need to be patient and wait quietly.
By now you'll be so relaxed it'd be a shame to leave. So settle in for the night and book a room at The Ostrich, a cosy 16th century inn on Stocks Green right in the middle of the village. The local food, great drinks menu and friendly welcome are exceptional.
Before you leave the area, fancy taking home a Castle Acre speciality? Head to nearby Swaffham for a Castle Acre sausage, made to a top secret heritage recipe by the local butcher. It's a banger!
If you fancy creating your own itinerary for a day trip to Norfolk or a longer visit, it couldn't be simpler. Just go to Search Activities and select from our wide range of free and paid-for experiences, saving any that capture your imagination with the click of a button.
Once you've finished, you'll find all the information stored in My Favourite, where you can drag and drop activities to create your own day-by-day itinerary! You can download this to a calendar and even share it with friends.