Behind the Lens: Photograph the Beauty of Norfolk
It's said photography is painting with light. The ever-changing quality of light in Norfolk is profoundly beautiful, so how can you make the most of it? Shutter speed, focus, exposure – is it all a blur? And how do you get breathtaking shots with your phone? Spark creativity and develop confidence with your camera or mobile over three days of photography workshops with expert tips and constructive feedback. Capture the magnificence of Norfolk's sublime landscapes, dramatic skies and atmospheric seascapes, and winning images of the richly diverse wildlife at home in this extraordinary photographer's paradise.
Day 1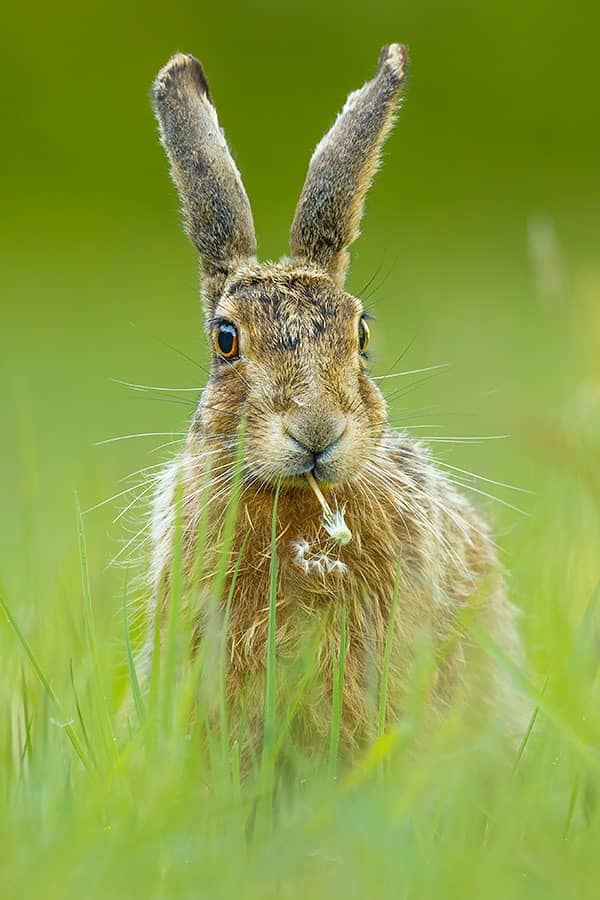 One-to-one Brown Hare Photography Workshop with Simon Litten
The enigmatic Brown Hare is Britain's fastest land mammal, a challenge to capture on camera. Unless of course you have the help of Simon Litten, whose wildlife and nature photography expertise is world-class. Simon regularly contributes to the BBC's prestigious Wildlife magazine and photographers from National Geographic attend his workshops.
Sharing the weather with the hares, from dawn to dusk Simon will teach you all the pro tips. You'll learn the best way approach hares, most effective camera settings and advice on creative composition.
With black-tipped ears and amber eyes, since ancient times hares have been associated with the shifting moon, mystic companions of goddesses and witches, symbols of fertility and abundance. Legend has it that before a run-in with the Romans, the great warrior Boudica, Queen of the Iceni, kept a brown hare tucked into her battle tunic. When she let it run free, the hare's speeding path served as an omen of victory.
With Simon's guidance, you can certainly anticipate going home with evocative images of these magnificent wild creatures. All you need is a good camera; the longer the lens the better. A 500mm lens is ideal but not essential as it's often possible to get frame filling shots with a 300mm lens. A tripod is highly recommended though, due to the generous length of the sessions.
Day 2
Norfolk's gloriously varied and endlessly fascinating coastline isn't easy to capture in a single image and yet this magical stretch of England offers endless photographic inspiration. Jon Gibbs provides Landscape Photography workshops in Norfolk, primarily on the Norfolk Coast, aimed at beginner or intermediate level photographers. You'll concentrate on two to three locations over a six-hour period and discover the basic techniques needed to start making breath-taking landscape images of your own whilst enjoying the stark beauty of the Norfolk landscape in winter.
You may visit vast sandy beaches, shifting dunes, shimmering saltmarshes, shining mudflats, harbour villages, quirky seaside resorts, ancient ruins, windmills and plenty of boats! If you can get past the notion that Norfolk is 'very flat' and want to up your photographic game, this may well be the workshop for you! Winter is a fantastic time to get outside with your camera, watching the play of light and wind, looking for fleeting patterns and abstract shapes. It's likely you'll get moody weather, backlit mist, sparkling frost and low light bringing out subtle colours and textures. The bones of of the land are exposed and opportunities for dramatic landscape photography are endless.
Workshops are one-to-one or in small groups and Jon, who lives in Norfolk, has fantastic knowledge of the locations as well as technical expertise. He's always happy to discuss access solutions for photographers with limited mobility. And he also offers staggered payments so you can enjoy your passion even in constrained times.
Day 3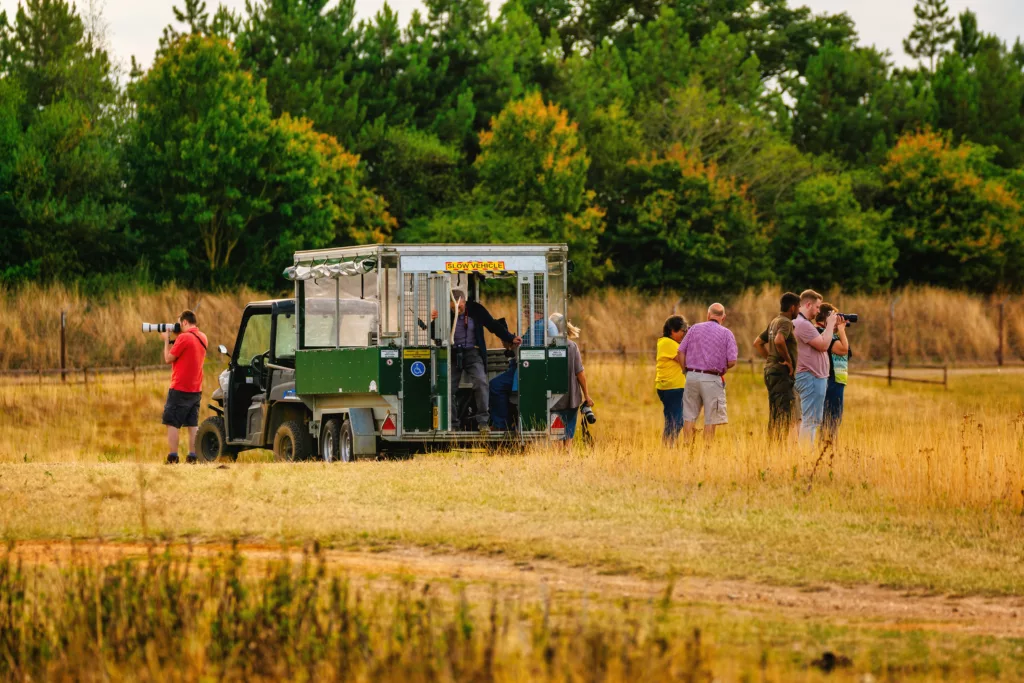 Watatunga Wildlife Reserve is an award winning new Norfolk wildlife reserve dedicated to the conservation of some of the world's most endangered deer, antelope and bird species. This is your chance to get out amidst the beautiful lakes, woods and animals for an extraordinary photography experience. Whether you're a new photographer with a digital DSLR or nature enthusiast with a smart phone, you can get stunning wildlife shots at Watatunga.
While you get up close to some amazing wildlife, you'll learn about the conservation work of the acclaimed Watatunga team. On arrival at reception, Watatunga's dedicated photography tutor will give you a briefing and discuss recommended settings and considerations for wildlife photography.  Then you'll set off on an open sided safari-trailer tour with an expert guide. Watatunga's endangered species enjoy the freedom to roam and behave naturally across the Reserve, wonderful for pictures to be proud of. You'll learn about different photography techniques, how to take better pictures, and how to edit.
As an added bonus, you'll have the unique opportunity to leave the trailer and sensitively approach your subject on foot, allowing you the freedom to compose your perfect photo.
After approximately 90 mins you'll reconvene at reception for the chance to look at some of your best shots on a projector and share tips and your best sightings over refreshments. This is a great opportunity for anyone who loves photography and wants to get closer to nature. Watatunga is waiting. See you here soon!
If you fancy creating your own itinerary for a day trip to Norfolk or a longer visit, it couldn't be simpler. Just go to Search Activities and select from our wide range of free and paid-for experiences, saving any that capture your imagination with the click of a button.
Once you've finished, you'll find all the information stored in My Favourite, where you can drag and drop activities to create your own day-by-day itinerary! You can download this to a calendar and even share it with friends.