Accessible Day in Norwich (Social)
Visionary poet William Blake wrote 'A good local pub has much in common with a church, except that a pub is warmer, and there's more conversation.' And Norwich has plenty of both. It's claimed Norwich has 52 churches and 365 pubs – one for each day of the year. So one way or another, you're sure to find a warm Norfolk welcome. This fully accessible, wheelchair friendly day in Norwich will delight real ale connoisseurs or sociable folk who just like a beer and a banter. Plus you'll get a heady chaser of Norwich tales and fascinating history from a local storyteller. Cheers!
Day 1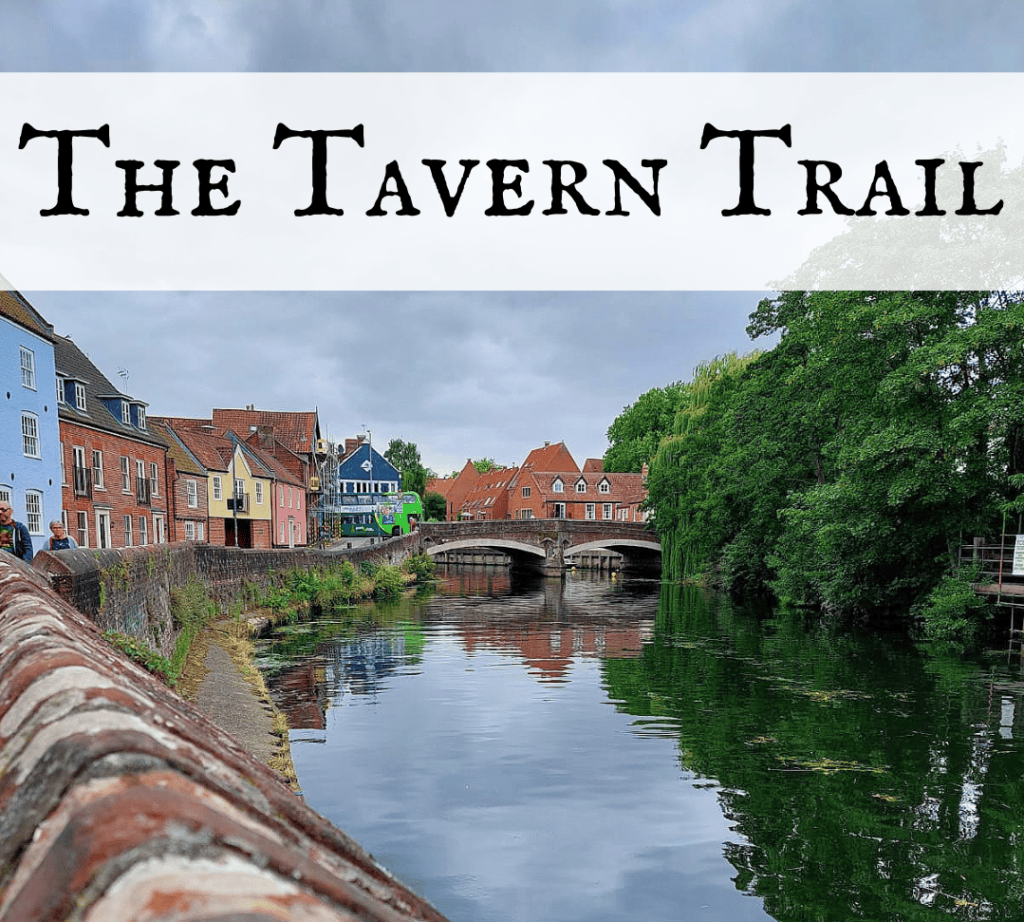 Have you heard the saying that Norwich once had a church for every Sunday of the year and a pub for every day? Not strictly true, it was more like two pubs for every day of the year at one point! These days things are a little less boozy, but not much! Join The Shoebox Experiences on a fascinating, walking and wheelchair friendly tour of Norwich to discover more about the city's taverns, pubs and inns, led by a local storyteller, history enthusiast and performer who'll bring the good old days to life. From brewing and body snatching to swan keeping and smuggling, you'll hear tantalising tales from Norwich's rich past as you weave your way through time.
This 1.3 mile tour takes you through the most scenic, photogenic parts of Norwich. Starting on Bishop Bridge, Riverside Road you'll meander along the river, through wonderfully picturesque streets – be sure to have your camera ready! Perfect for visitors and locals who want to see the city from a different (possibly slightly blurry) perspective, this 2-hour tour is sure to whet your taste buds! Having fun is thirsty work so you'll end at The Murderers Pub on Timberhill for a tipsy tipple and a Q&A session. A half a Murderers Ale, local beer, cider or soft drink is included with your ticket. And if you're feeling peckish, your ticket also gives you a 25% discount off food at The Murderers when you show your booking confirmation, valid only on the day of your tour.
Suitable for over 18s only.
Norwich is justly proud of its boozers and legend has it the city has 365 pubs – one for each day of the year. (And 52 churches so if you feel the need, you can repent at a different one every Sunday!) The Fine City's a fantastic bet for a beer all year round, particularly cosy and welcoming on chilly winter days. With so many excellent pubs, it's hard to know where to start. Unless, that is, you have an expert guide!
This relaxed walking tour takes you to six celebrated public houses in and around the centre of Norwich, each one known for its warm hospitality and beautifully pulled pints! Your guide is not only super knowledgable about the city's rich heritage, she's a trained sommelier who'll introduce you to the friendly local bar teams. While learning about the fine art of brewing, you'll sample lip smacking local and specialist beers. Your guide's always ready with brilliant anecdotes and stories to entertain in classic pub style so you'll be able to ask questions and enjoy yourself in warm, like-minded company.
It's possible that accessible public transport might be used to reach destinations a bit further afield. With advance notice, the guide offers tours in BSL and can adapt delivery styles for varied sensory needs. Please allow around four hours for your tour. The cost is £40pp which includes half a pint of delectable local beer or cider at each stop and a tasty light snack.
If you fancy creating your own itinerary for a day trip to Norfolk or a longer visit, it couldn't be simpler. Just go to Search Activities and select from our wide range of free and paid-for experiences, saving any that capture your imagination with the click of a button.
Once you've finished, you'll find all the information stored in My Favourite, where you can drag and drop activities to create your own day-by-day itinerary! You can download this to a calendar and even share it with friends.